Please join me and extend a welcome greeting to the new chair caning business listed on the National Furniture Repair Directory™–Seatweaving here on WickerWoman.com!
We have our first business listing for the state of Kansas! Located in Independence, owner Lisa Lyons at Lost Art Restoring, repairs seats in all types of designs and materials, plus she does structural repair and re-gluing. So, if you are in the neighborhood, or have chair seats you can ship, give Lisa a call or send her an email to book your appointment now.
Click on this link to go directly to Lisa's listing on the National Furniture Repair Directory™–Kansas. Or you can use the state abbreviations at the top of the Directory pages to find her or any other business you are looking for in a particular state.
Happy Weaving!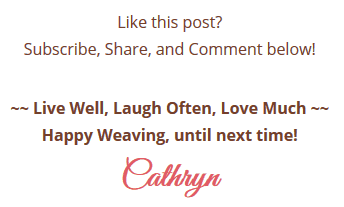 LIKE THIS POST? Subscribe to get updates!
Get access to all the weaving goodies!
Get on the Wicker Woman's Weavings list for valuable emails, blog post updates, events, hints & tips for your weaving delight!