You can browse listings below to find a Chair Caning Repair Expert or Seatweaving Pro in Kentucky near you. If there are no current chair caning repair experts listed, please go back to the National Furniture Repair Directory™ (FRD) Homepage where you can search other categories and nearby states.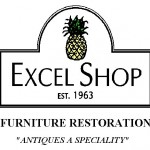 1617 Mellwood Avenue, Louisville, KY 40206, USA
Established in 2002, Excel Shop provides the best in quality furniture refinishing, upholstery, c...