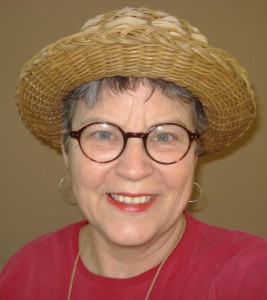 Thanks so much for checking out my website and blog, happy to see you here! If you would like to contact me, feel free to use the contact form below.
I receive hundreds of emails a day, which ask for help and advice. Although I'd like to, I cannot answer individual "how-to" type questions, it's just not possible anymore.
However, I do read every email and try to answer important ones within 48 hours. Feel free to leave me a topic suggestion and I'll consider it for a future blog post or video!
Over the years, I've had many questions too, so do my best to answer your questions throughout the site pages, on my Weavin' Wicker Woman Blog, and in the WickerWoman Youtube Channel Videos.
Here are some links to pages that might have the answers you are seeking. But also remember to try the navigation links at the top of each page.
Need help for your broken and damaged furniture? Get them lovingly restored here!
Handwoven original creations by Minnesota basketmaker, Cathryn Peters
Questions about chair caning, rush, splint or other types of woven chair seats?
Have questions about wicker furniture? Find answers here!
APPRAISALS–If you are looking for an appraisal or value of your wicker, contact certified wicker appraiser and antique wicker furniture author, Richard Saunders for a fee-based evaluation of your piece.
You can also use this Search box below to find the page or blog post that will answer your question.
***NEWS FLASH!**
***After 40 wonderful years in the profession,
I have retired from the day-to-day business of chair caning and wicker repair
and will no longer be scheduling jobs here in Angora, Minnesota.***
The Wicker Woman® – Cathryn Peters
1250 Alango Road
Angora, MN, USA 55703
info[at]wickerwoman.com
Thanks for visiting WickerWoman.com,
we will respond to your inquiry as soon as possible.
Happy Weaving!