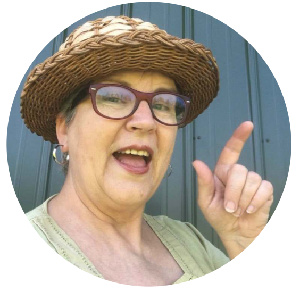 Welcome and thank you for visiting my site! I'm Cathryn Peters, a Wisconsin-based (having moved from Minnesota as of 2019), business owner, blogger, editor, mentor and weaving educator here on WickerWoman.com.
Although I'd like to answer individual "how-to" type questions and give individual advice or suggestions via email, it's just not possible anymore.
Guest posts or third-party advertising posts are not being accepted at this time.
***PLEASE TAKE NOTE***
After 40+ wonderful years in this weaving profession,
I have retired from the day-to-day business of chair caning and wicker restoration.
I have also cut back drastically on my teaching schedule for 2022-2023 as well.
I am available for consultations for anyone starting out or for others struggling with a problem.
Get the info you're looking for right now, click on the links below–
Thanks for visiting WickerWoman.com
Happy Weaving!
The Wicker Woman® – Cathryn Peters
808 Heggen St. #209
Hudson, WI 54016-5003