Contact Cathryn–The Wicker Woman®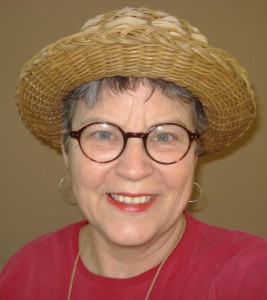 Welcome to my Minnesota-based wicker business website and blog! I'm so happy to see you and hope you're finding value in the resources provided here.
I receive hundreds of emails a day, which ask for help and advice. And although I'd like to, I cannot answer individual "how-to" type questions or give individual advice or suggestions, it's just not possible anymore.
However, I do read every email and try to answer important ones within 48 hours. Feel free to leave me a topic suggestion and I'll consider it for a future page, blog post, or video!
I do my best to answer your questions throughout my site pages, and on my Weavin' Wicker Woman Blog and the hints & tips and how-to videos.
You can also use the SEARCH BOX below to find the page or blog post that will answer your question, or click on one of the pictures below, which are some of the most commonly asked for pages. Or if you'd like to contact me directly, feel free to use the contact form below.
***NEWS FLASH!***
***After 40+ wonderful years in the profession,
I have retired from the day-to-day business of chair caning and wicker repair
and will no longer be scheduling jobs here in ANGORA, MINNESOTA.

Need a pro for TLC on your furniture? Click link below to find yours here!
NATIONAL FURNITURE REPAIR DIRECTORY™***
The Wicker Woman® – Cathryn Peters
1250 Alango Road
ANGORA, MN, USA 55703 [Psst! FYI that's MINNESOTA] info[at]wickerwoman.com
Thanks for visiting WickerWoman.com,
we will respond to your inquiry as soon as possible.
Happy Weaving!
Get access to all the weaving goodies!
Join this Weaving Community list for valuable emails, blog post updates, events, hints & tips for your weaving delight!