You can browse listings below to find a Chair Caning Pros & Seatweaving Experts in Virginia near you. If there are no current caners listed, please go back to the National Furniture Repair Directory™ (FRD) homepage where you can search other categories and nearby states for your repair pro.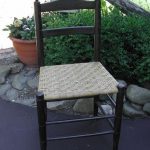 Windsor Oaks Boulevard, Virginia Beach, VA, USA
Jeannie's Chair Caning Shop formerly of upstate New York (2012) and now restoring chairs in Virginia, has 40+ years experience in furniture restoration and seat repair.
Home-based location offering expert work in hand caning, blind caning, pressed cane, rush, splint, Danish cord and specialty weaves. Customer base extends from as far as Maryland, Richmond, Outer Banks and Eastern Shore of Virginia.
Also offering some furniture repair and refinishing. With pick-up and delivery available in the Virginia Beach, Chesapeake, and Norfolk areas. Contact for appointment and directions to the shop.
(5/01/20)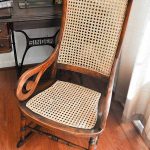 WOVEN FURNITURE REPAIR–
JC Caning, LLC specializes in hand caning, pressed cane, wide binding cane, rush, splint, and Danish modern cord.
Minor repairs will only be made if needed and chair finish will be cleaned and refreshed. Seats will be stained and/or sealed as needed. Estimates are given after physical inspection of the piece, as each project is unique and may provide certain challenges.
Pickup and delivery are available for New Kent, James City County, Williamsburg, King William, Petersburg and Colonial Heights in Virginia. Call or email to discuss your restoration and/or make an appointment and get directions to my shop.
Business Member of The SeatWeavers' Guild, Inc.®
(3/01/20)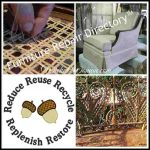 1827 Cecil Wampler Road, Mount Crawford, VA 22841, USA
V.R. Weaving has over 15+ years experience doing cane, fiber rush, splint wood seats, Danish cord, and teach classes. Most reweaving can be completed within a two-week period. Pick-up and/or delivery in the DC area, Richmond and others for an additional fee. Bring in more than two chairs–get a 10% discount!
(12/01/19)