You can browse listings below to find a Chair Caning Repair Expert in Arkansas near you. If there are no current chair caning repair experts listed, please go back to the National Furniture Repair Directory™ (FRD) Homepage where you can search other categories and nearby states.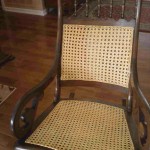 36 Sierra Drive, Hot Springs Village, AR 71909, USA
Home-based business with over 30 years experience, located 45 miles West of Little Rock. Offering...