You can browse listings below to find a Chair Caning Repair Expert or Seatweaving Pro in New Jersey near you. If there are no current listings, you will be taken back to the Furniture Repair Directory™ (FRD) Homepage.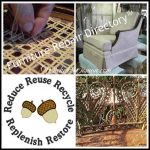 349 Campbell Avenue, Belford, NJ 07718, USA
Cane and Able is a repair and restoration service that for over ten years has worked in the loca...