You can browse listings below to find a Chair Caning Repair Expert, Caning Pro or Seatweaving Expert in Illinois near you. If there are no current caners listed, please go back to the National Furniture Repair Directory™ (FRD) homepage where you can search other categories and nearby states.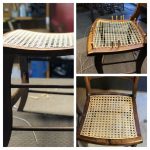 188 Park Ridge Lane, Aurora, IL, 60504 USA
Hank's Cane & Rush Restoration specializes in Hand Cane, Machine Cane Webbing, Paper Ru...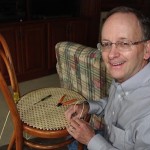 4277 Preston Street, Paris, IL 61944, USA
David W. Dick Chair Caning and Wicker Restoration has performed expert wicker, rattan and cane se...