Wish you could find a chair caning teacher? Need to locate a chair caning teacher near you to learn this traditional handcraft?
Since I'm frequently asked how to locate a chair caning teacher or chair seat weaving instructor, I thought that would make a helpful blog post. So here goes…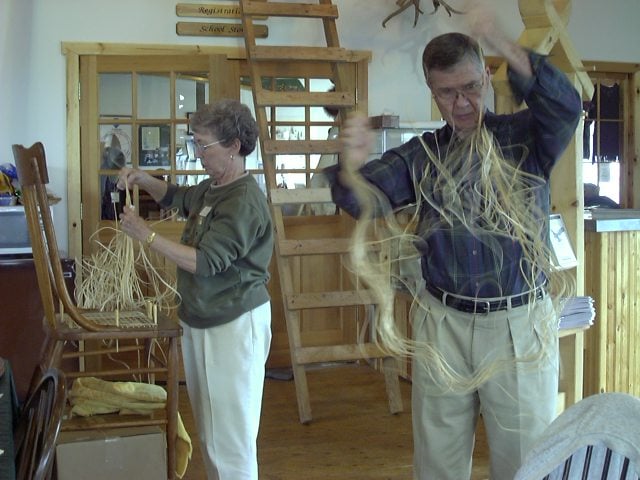 Although I have already addressed this question of locating a chair caning teacher on the SeatWeaving FAQ page, we can go into more depth here on this post.
Search on the Internet
With the invention of the Internet, searching for a chair caning teacher has become very easy and quick when you compare it to the "olden days of the early 1990s" before we had the world at our fingertips!
When you search online for someone to teach you how to cane, you will come up with several chair caning instructors to choose from.
There are some excellent chair caning instructions online on websites such as my own, WickerWoman.com, Wayne Sharp's chair caning site, as well as on the Silver River Center for Chair Caning, which is the only seatweaving school and chair museum in the country.
You can also check my annual teaching schedule at Cathryn's Chair Caning & Basket Classes.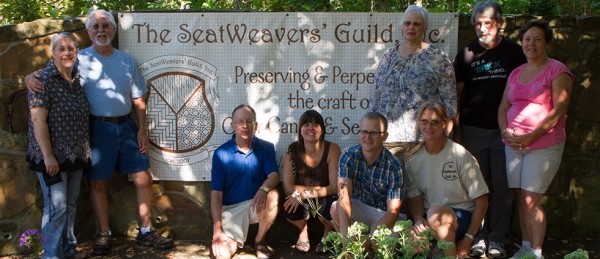 Weaving Organizations
Then too, check The SeatWeavers' Guild, Inc.® (TSWG) website under the Member Teacher page. The SeatWeavers' Guild, Inc.®(TSWG) has several guild members all across the country who besides repairing and replacing seating, are also excellent instructors.
Some chair caning teachers offer classes in their studios, some teach at folk schools and some teach through basket guilds, conventions or community education classes.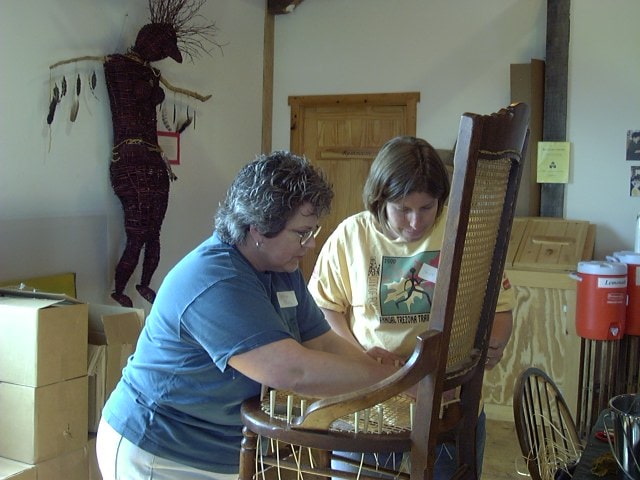 Basket Guild Workshops & Conventions
Check with the basket guilds across the country to see if anyone is offering a chair caning class at the conferences and workshops that you attend.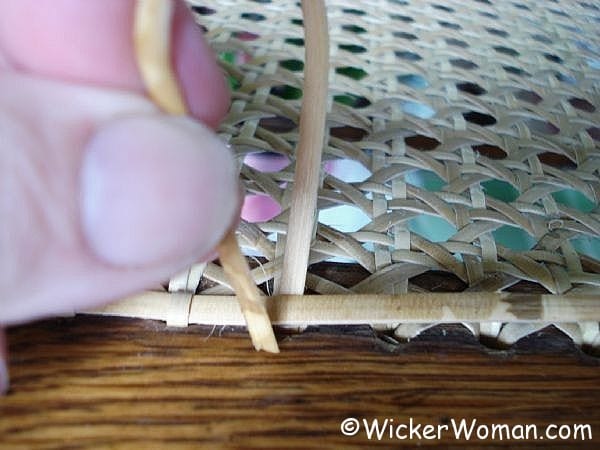 Youtube Chair Caning Instruction Videos
Youtube also has many good videos on chair caning and other types of chair seat weaving, from a number of different teachers and hobbiests.
I have made several chair caning instructional videos, also a special series called, "Chair Caning Tips" on my channel. http://www.youtube.com/thewickerwoman and on my website at https://www.wickerwoman.com/how-to-videos
Newspapers, Community Ed & Word of Mouth
Then, there's the old-fashioned way of checking with your local community education board, local colleges, bulletin boards around town, and newspaper ads to see if there's someone near you willing to teach their skills of chair caning.
Asking your friends and neighbors is also a good way to find someone knowledgeable and willing to pass on this traditional craft of chair seat weaving.
Let me know in the comments below if I've missed any of the ways you use for locating a chair caning teacher! Now get your chair caning on!
Please share this post with your friends and family on your social networks!