The three-day chair caning class at North House Folk School on August 21-23, 2015 went quite well and we enjoyed the weekend on beautiful Lake Superior.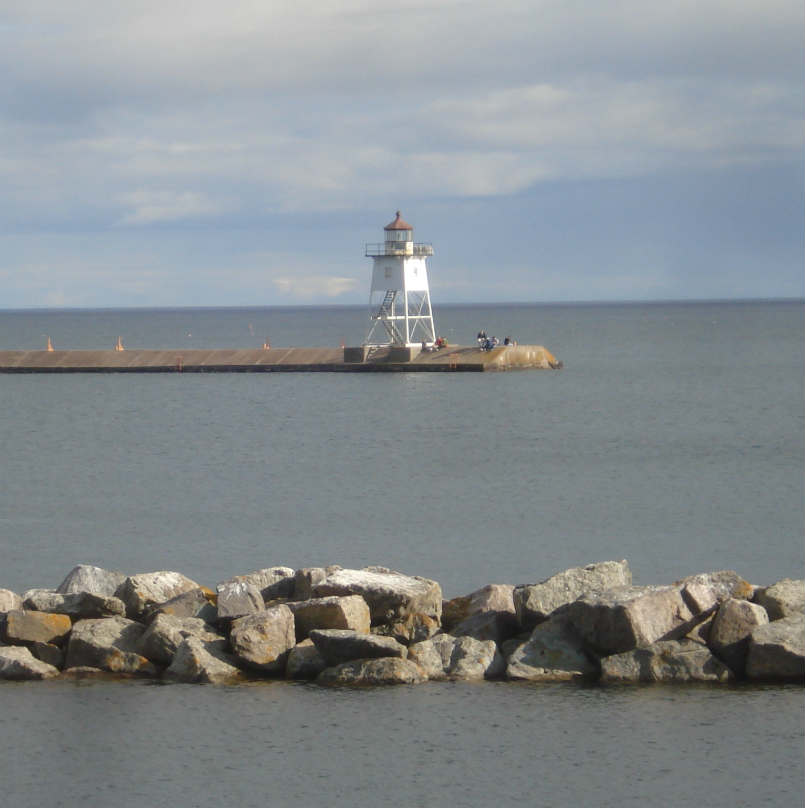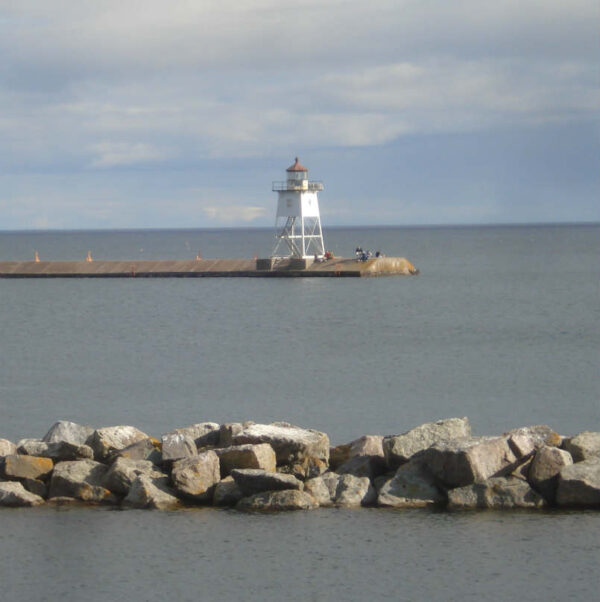 The class was small with only two students and because of this, more difficult chair seats were able to be worked on.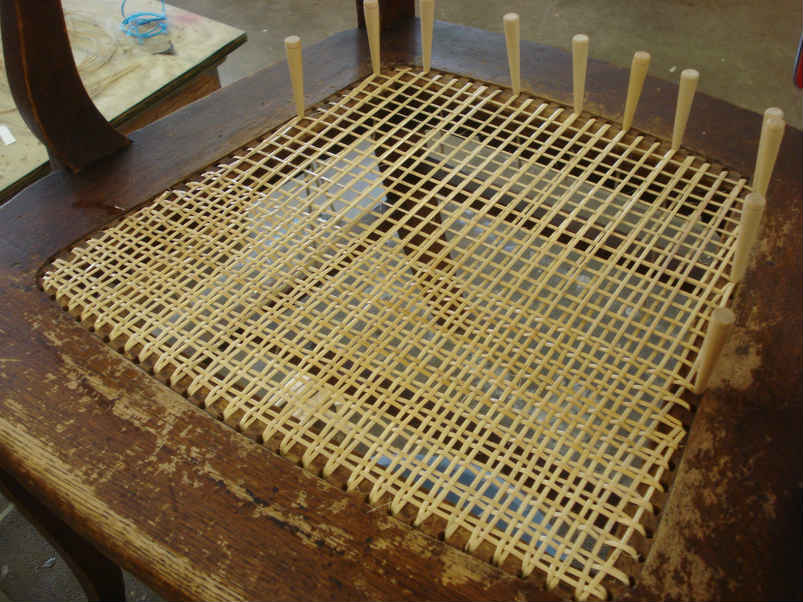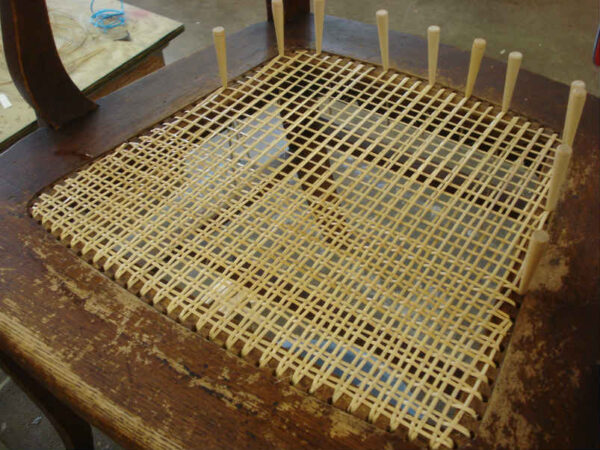 Miriam wanted to cane the seat of this Lincoln rocker that her father caned many years ago. The back was still in excellent condition and had been done by her father, so she wanted to keep the back as a remembrance of his work.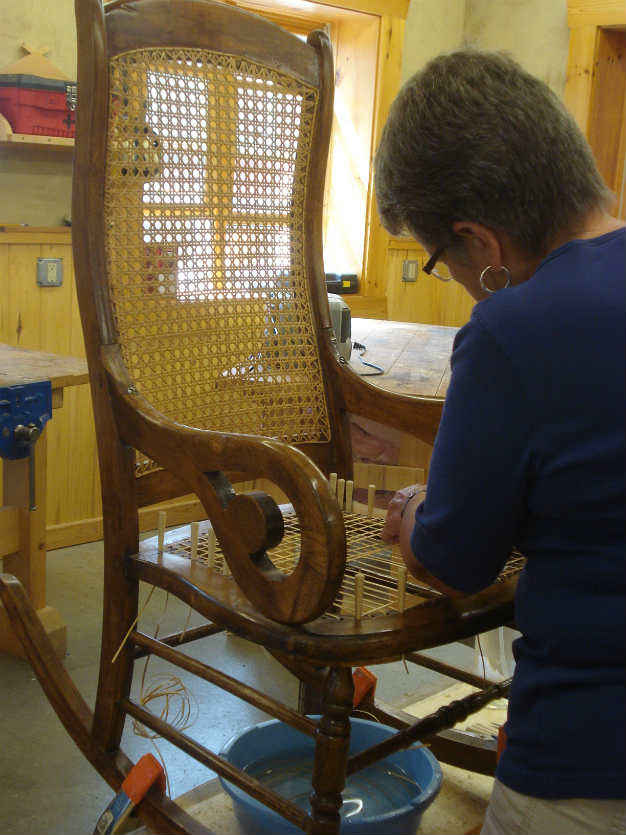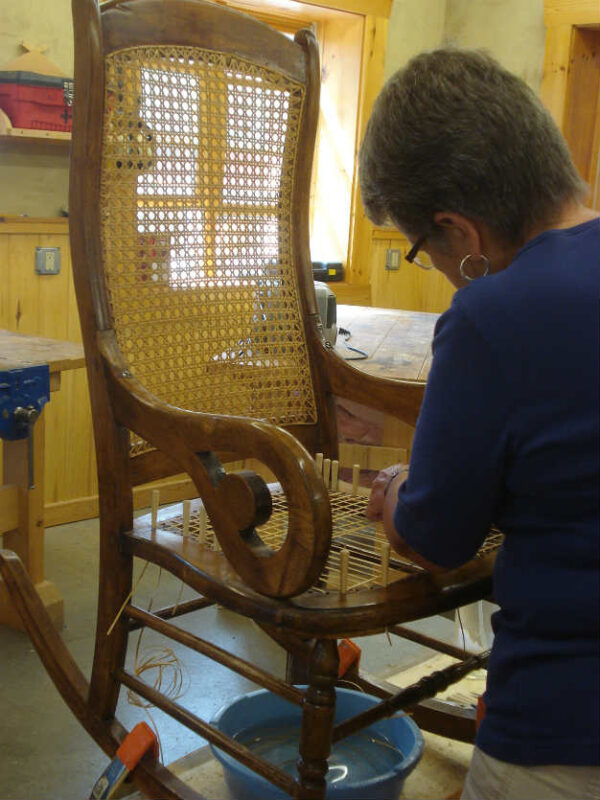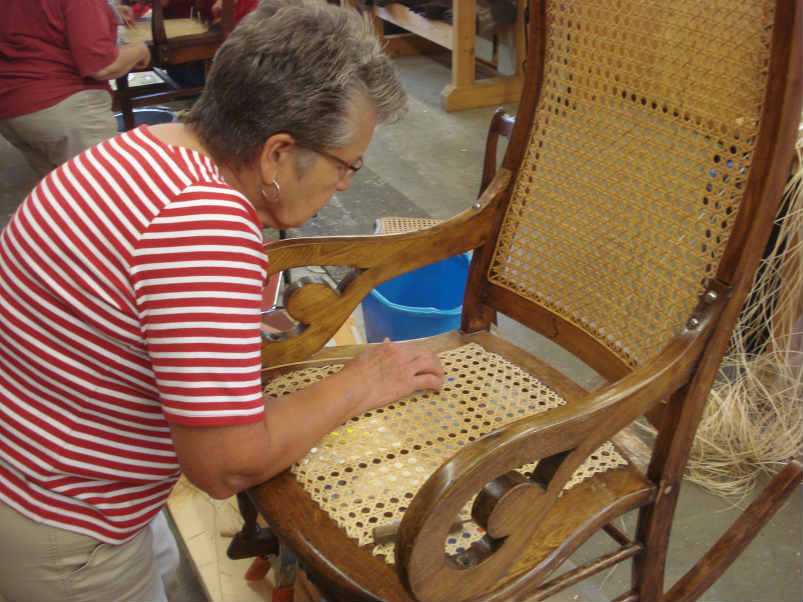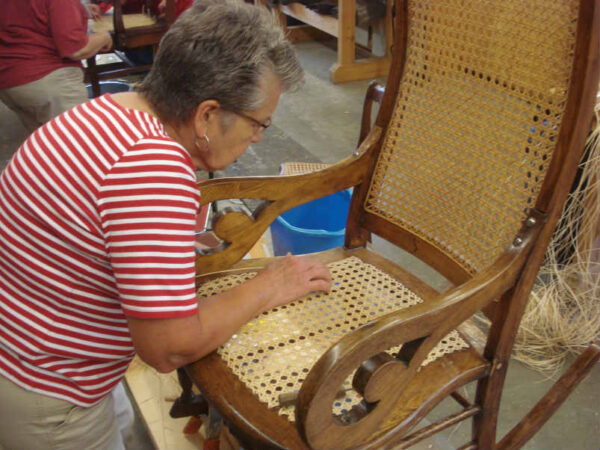 Kathy wanted to weave the seat of this chair seat that had over 100 holes. The holes were very small and drilled closely together. It was necessary to use fine-fine cane, which is very small and takes a considerably longer time to finish.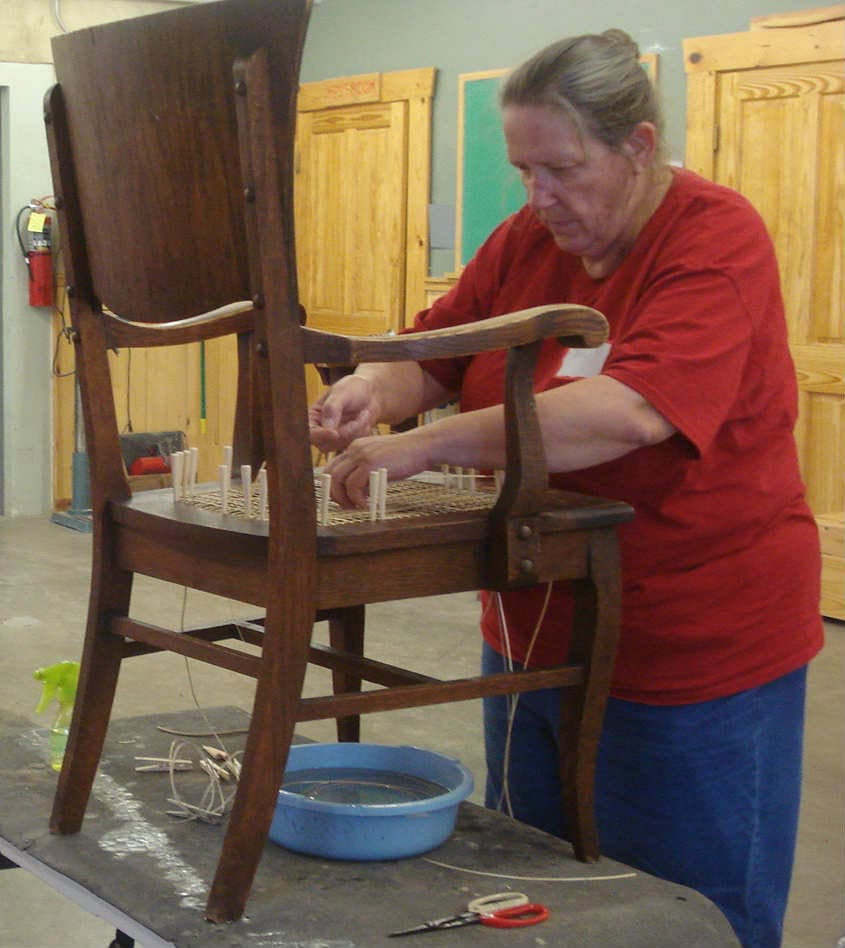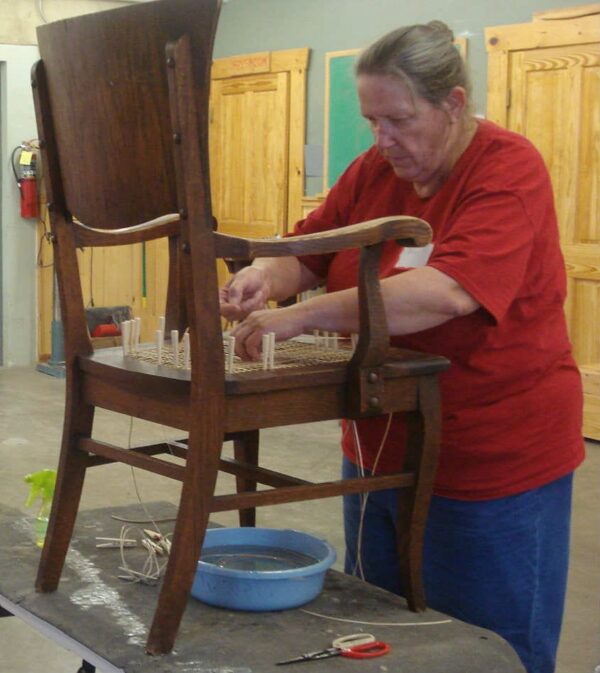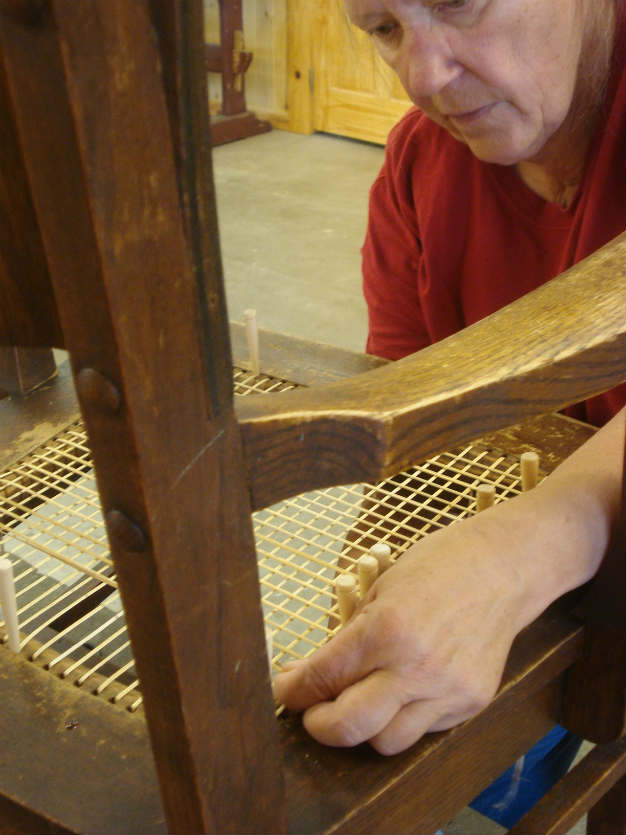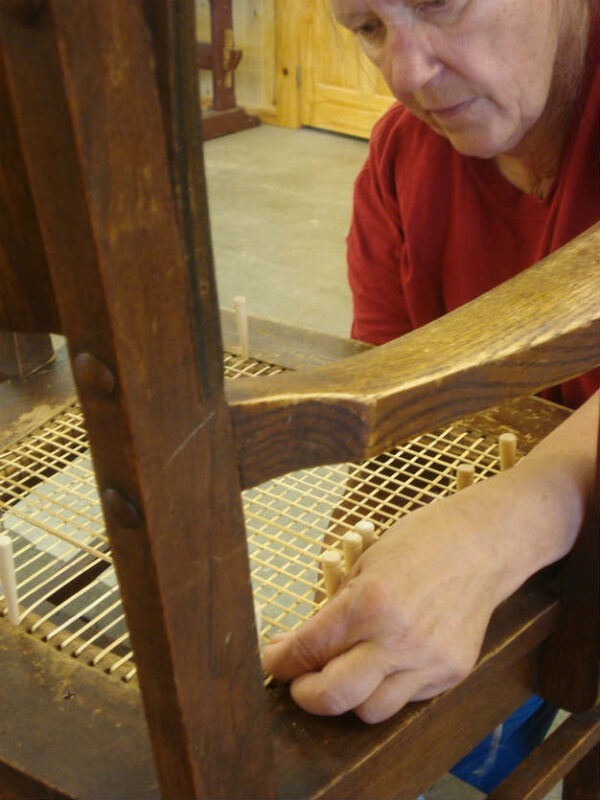 Saturday night tradition at North House Folk School is the pizza dinner night! Everyone from all the classes; chair caning, coracle building, natural dyeing and timber framing, North House staff, interns, volunteers and community members are invited to come to the oven roasted pizza dinner pot-luck.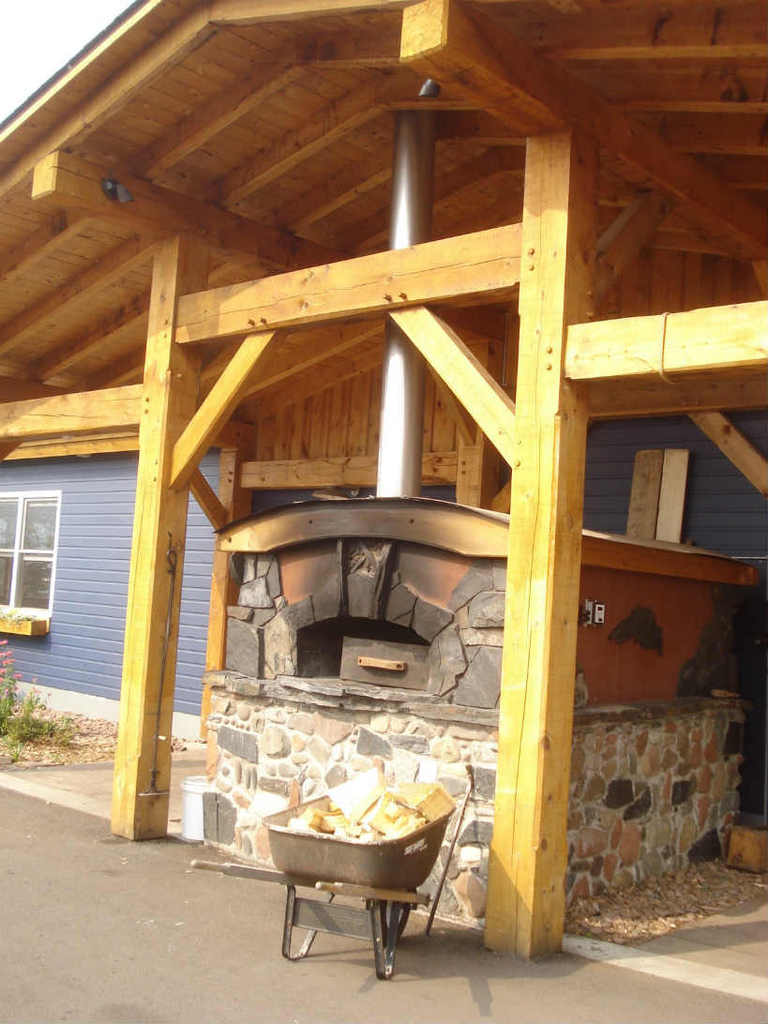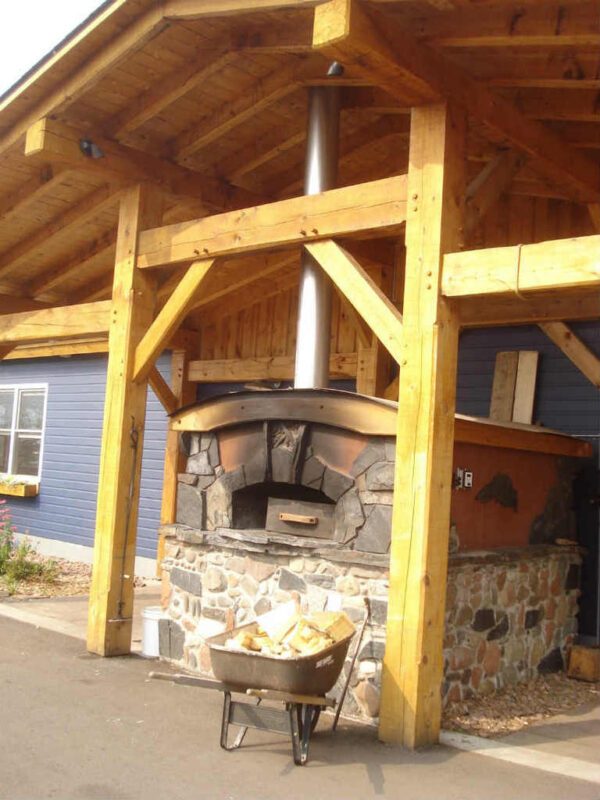 The students managed to nearly finish their chair seats. Each just had a bit of the binder cord to finish up on at home, when the class was over.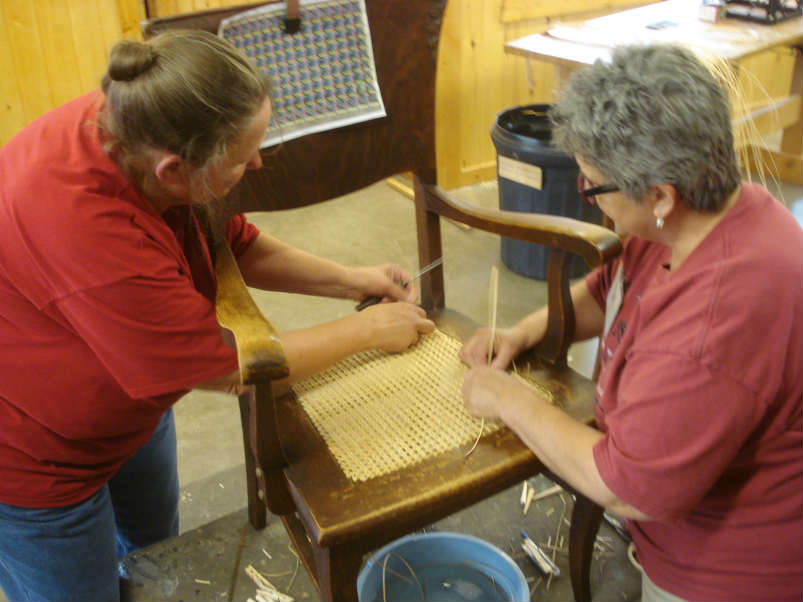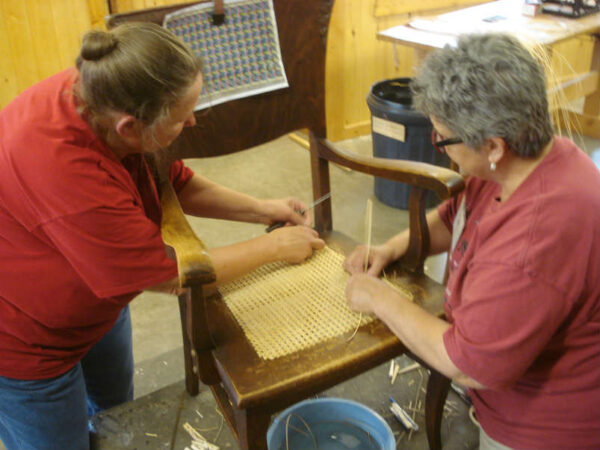 See the new calendar listing of classes for the fall and winter at North House Folk School in Grand Marais, Minnesota and register soon!