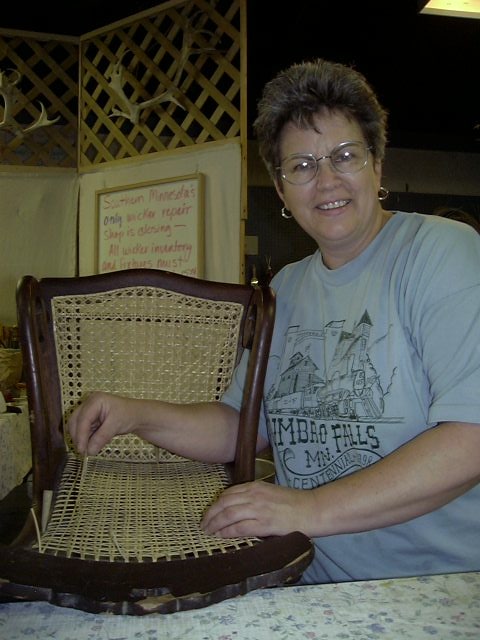 Do you have some time on your hands? Looking for a new way to make a bit of money and learn a new craft? Then take up the nearly lost art of chair caning!
Both the hobbyist as well as the seasoned professional is encouraged to join in the conversation on the Seatweaving and Wicker Repair Forum. If you need answers to your questions about designs, techniques, materials, classes or suppliers, this is the place to visit.
We have a SEARCH feature, so be sure to check that first for answers to your question. But if your question has not already been discussed, post it so the whole group can contribute to the answer.
Be sure to introduce yourself, telling a bit about your weaving situation and experience. Then to get FREE publicity for your self-employment business or hobby, be sure to sign each post with a signature file, so viewers can contact you with their re-seating projects! It can be something as simple as your name, city and state and email if you like.
We talk about all types of chair seating, not just caning — paper fibre rush, natural hand-twisted rush, pre-twisted natural rush, porch cane, pressed cane, strand cane, Danish cord, Danish cane, Oriental seagrass, rawhide, oak, ash, and reed splint and hickory bark seats. Another hot topic is repairing totally woven antique wicker pieces; both paper fibre and reed.
Hope to see you soon–connect with like minded individuals. No need to feel isolated and alone in this solitary craft field anymore! Join the others for some lively conversations and friendships today!