MONDAY MENTION– Need any chair caning repair done on your furniture? Locate an expert nearby and get your family heirlooms, flea market finds or repurposed chairs, rockers and couches restored to their former glory.
Recently added several new chair caning repair businesses to the listings on the National Furniture Repair Directory on WickerWoman.com!
Keep in mind too, that if your piece is fairly small or the seat can be taken off the chair frame, you can ship your piece to have it repaired. Look into the costs of sending through the services of the post office, UPS or even the Greyhound bus sometimes!
KATHLEEN'S CANING  in Camden, Indiana
WOVEN IN TIME in Mishawaka, Indiana
HOMESTEAD BASKETS & CHAIR CANING in Kalona, Iowa
COURTHOUSE CANE in Washington Court House, Ohio
Please enter text here...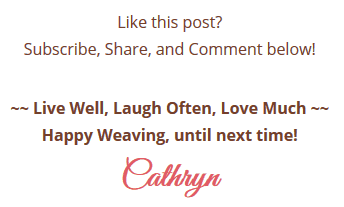 LIKE THIS POST? Subscribe to get updates!
Get access to all the weaving goodies!
Get on the Wicker Woman's Weavings list for valuable emails, blog post updates, events, hints & tips for your weaving delight!