Do you need any chair caning repair done on your furniture? Maybe the sheet of cane has come out of its groove, someone put their foot through the cane, or maybe there are several strands broken and the seat is sagging?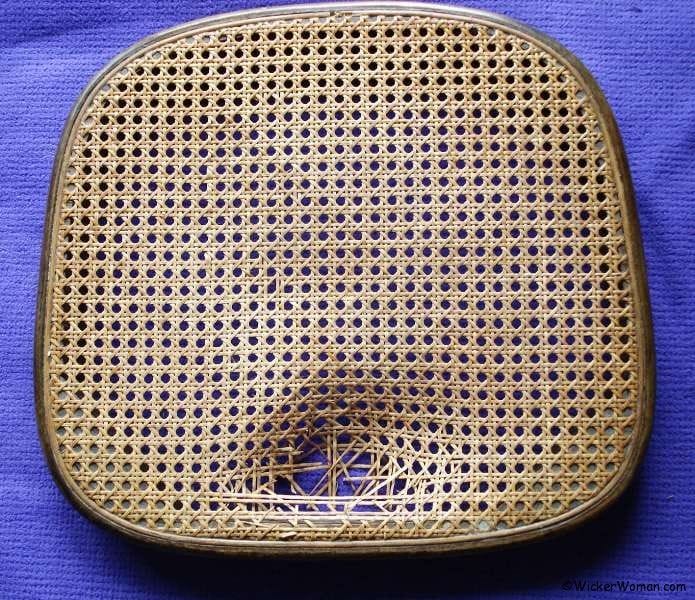 If your cane chairs need help like this then you are in luck, because I have excellent sources for you to choose from right here on WickerWoman.com!
And if you are not sure what type of woven seat your chair has, this article on seatweaving patterns just might help.
Find a professional chair caning repair expert near you by searching the National Furniture Repair Directory™.  Get your family heirlooms, flea market finds, or repurposed chairs, rockers and couches restored to their former glory.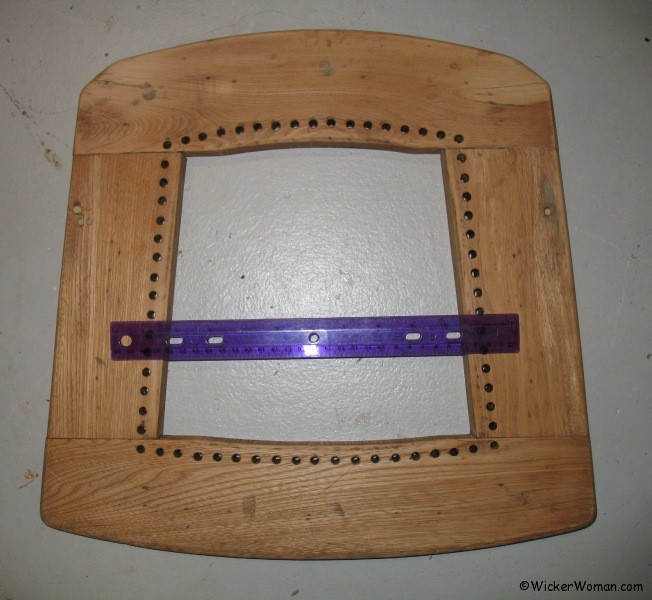 Simply go to the Chair Caning category and search your state and even nearby states to find someone near you to do the work.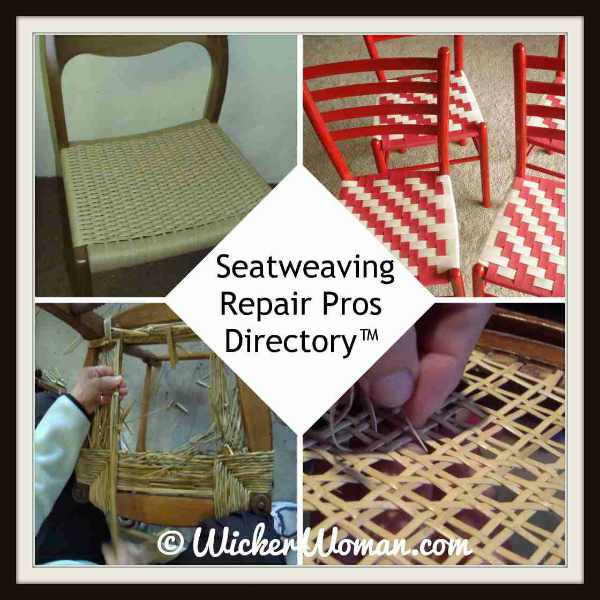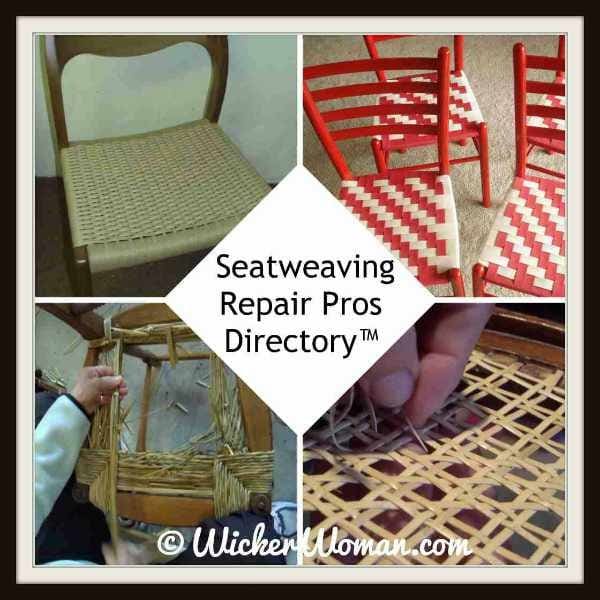 Once you find your seatweaving professional, you can either contact them by phone or email, listed on their ad in the Furniture Repair Directory™.
What happens next will depend on the business practices of the weaver and their workload ahead of yours. Most will ask you to supply pictures via email, so they know what to expect.
Or perhaps they will schedule an appointment for you to deliver your piece to their workshop for a physical examination.
One thing to keep in mind is that if your piece is fairly small or the seat can be taken off the chair frame, you can ship your piece just about anywhere in the country to have it repaired.
So, if you can't find anyone near you, consider sending cane or rush seats through the United States Post Office, UPS, FedEx or even the Greyhound bus sometimes! Removable seats can be shipped, who knew?
What did you think of this blog post?
Leave your comments below and share with your social networks!
~~Live Well, Laugh Often, Love Much ~~
Happy Weaving, until next time!