WEDNESDAY WICKER WISDOM — There are three main types of chair cane seats. Really, did you know that? Can you identify and name them all?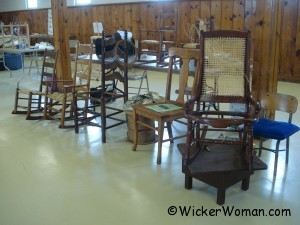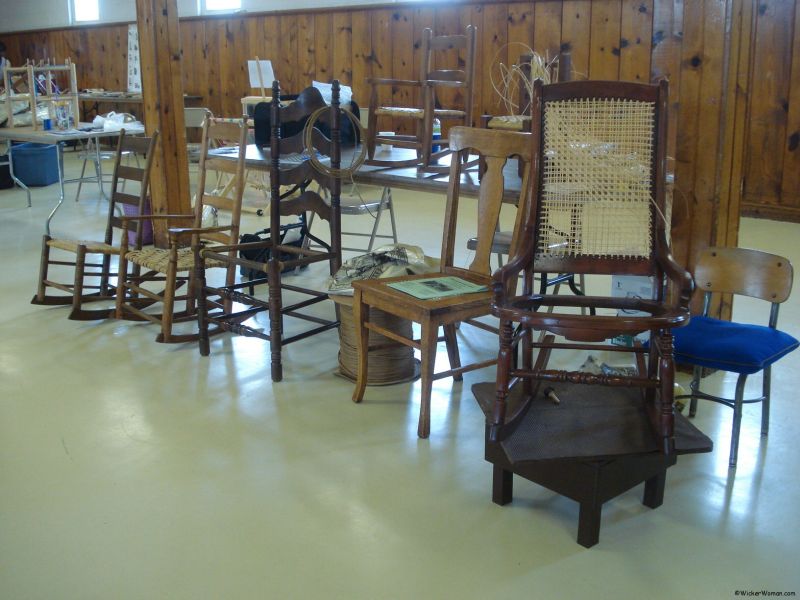 Here's a little hint about the three names of chair caning to choose from ~~
Do YOU know the difference between these cane seat patterns and materials?
hole-to-hole cane, hand caning , or lace caning seat
pressed cane, spline cane, cane webbing chair seat
porch cane, wide binding cane, or binder cane seat
1. Here's an example of the hole-to-hole cane, traditional hand caning, or lace cane seat where the individual strands of cane are hand woven through a series of drilled holes around the perimeter of the chair seat frame.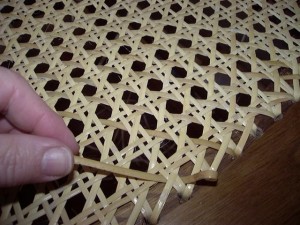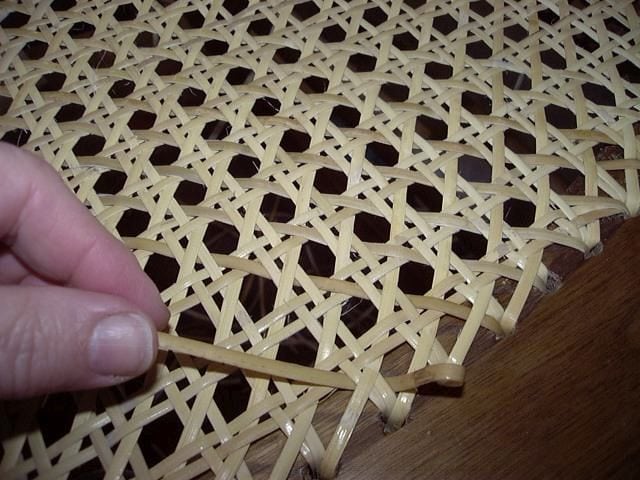 2. This is an example of a spline cane seat, sheet cane or cane webbing seat where the machine woven sheet of cane is tamped into a groove that's been routed out around the perimeter of the chair seat and held in place with a reed spline.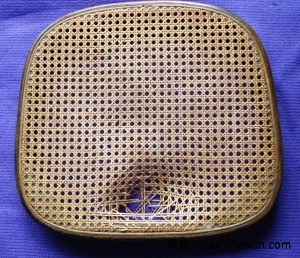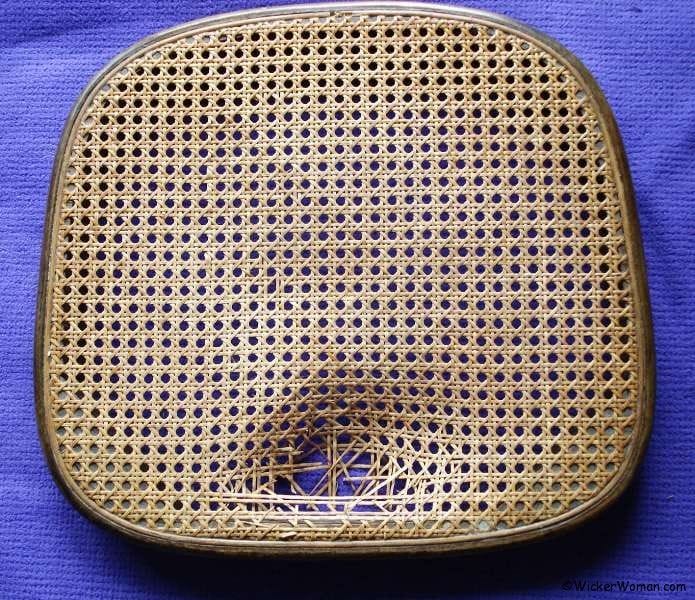 3. And here is an example of a wide binding cane seat, porch cane or binder cane seat, where the wide binding cane strands are woven around the seat frame rungs both top and bottom creating a double layer of cane. Frequently the design on the top of a stool or chair seat would be in a diamond pattern with a simple twill or herringbone pattern on the bottom or back. This type of chair seat pattern using this material was/is very popular with chairs and rockers used outside on a porch, hence the name, "porch cane seat."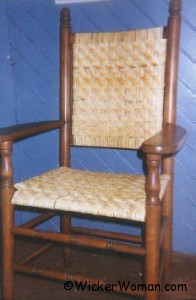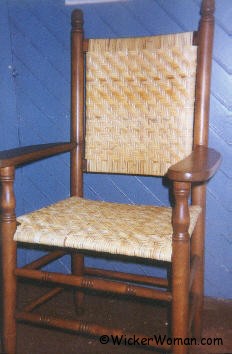 Example of wide binding cane footstool with dyed cane to accentuate the diamond pattern weave.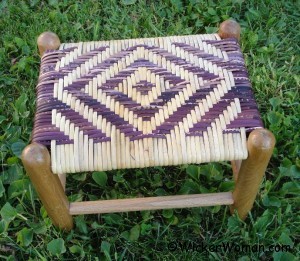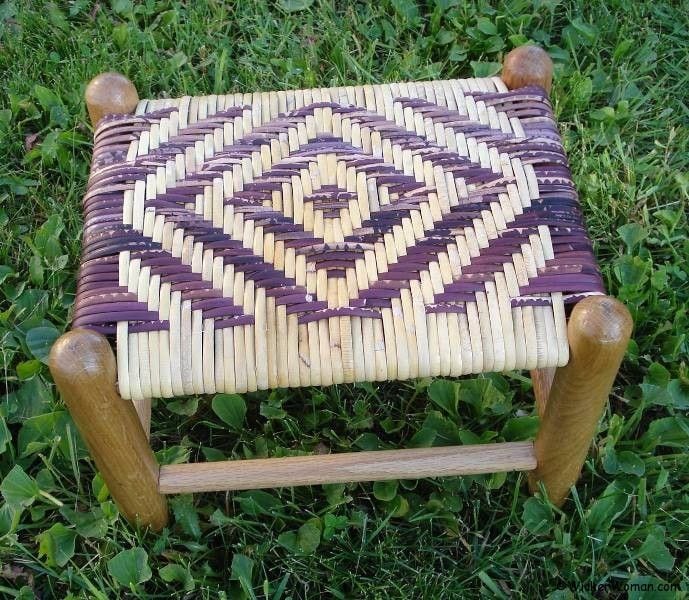 Well now, you will be able to go into any antique store, flea market or used-a-bit store and figure out just what type of cane seat you spot and know the materials it takes to fix it!
See the Cane ↦ Basket Directory™ right here on WickerWoman.com if you need some weaving materials and tools to complete your project.
And if you are not quite ready for that DIY project and want someone else to do the chair cane repairs for you, visit all the Seatweaving Experts listed in the National Furniture Repair Directory™, here too.
Happy Weaving! Live Well, Laugh Often, Love Much~~