I meant to make this post yesterday under the WEDNESDAY WICKER WISDOM category, but the day got away from me!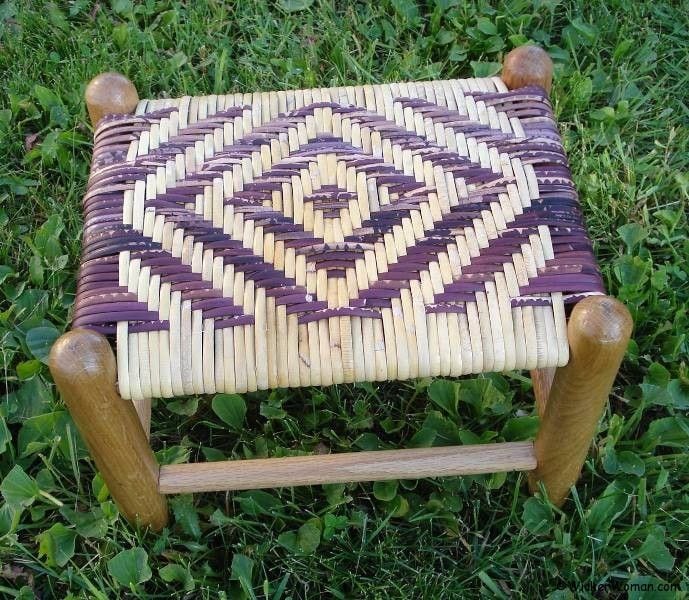 Well, let me rephrase that, the entire day, week and month have sped by at an alarming speed! How about you? Did you get everything done that you wanted to before Christmas?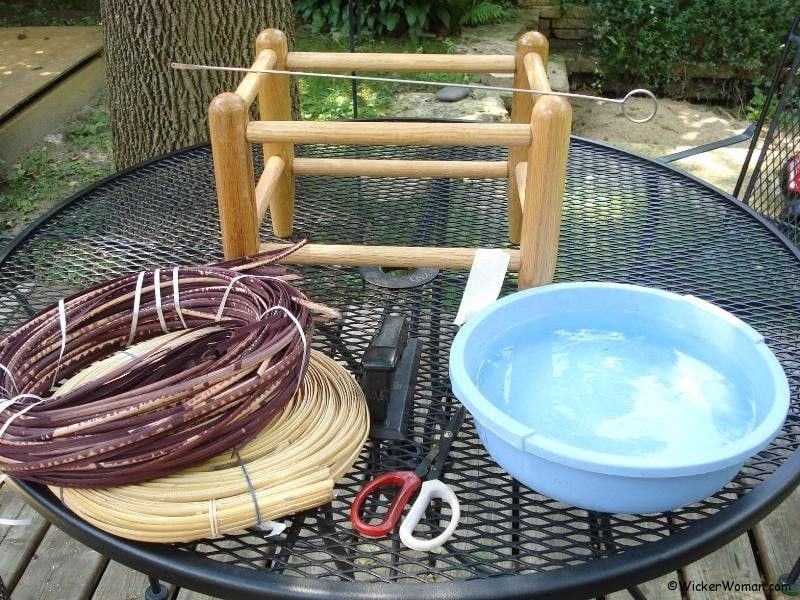 Anyway, on to the post about Weaving with Wide Binding Cane… There have been many questions lately on the Seatweaving & Chair Caning Forum, regarding aspects of weaving a chair or stool using wide binding cane, specifically how to join strands.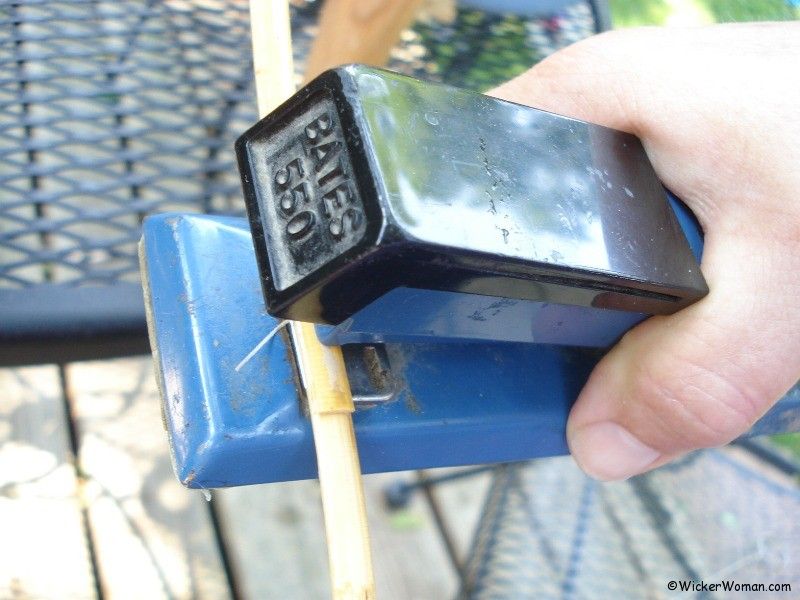 Just overlap the two strands while doing the warp or setting the foundation strands for about 6-8″ and then using an office stapler, staple three times down the length of the overlapped strands. Be sure that the points of the staples go into the center pocket weaving and curve them over so you don't get poked or stuck by the ends.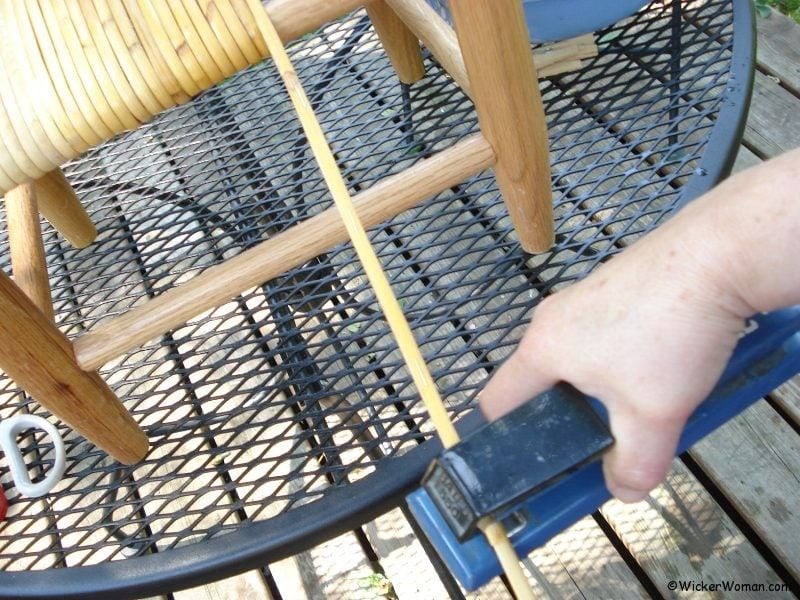 Using a pair of needle nose pliers, remove any staples that show through on the bottom.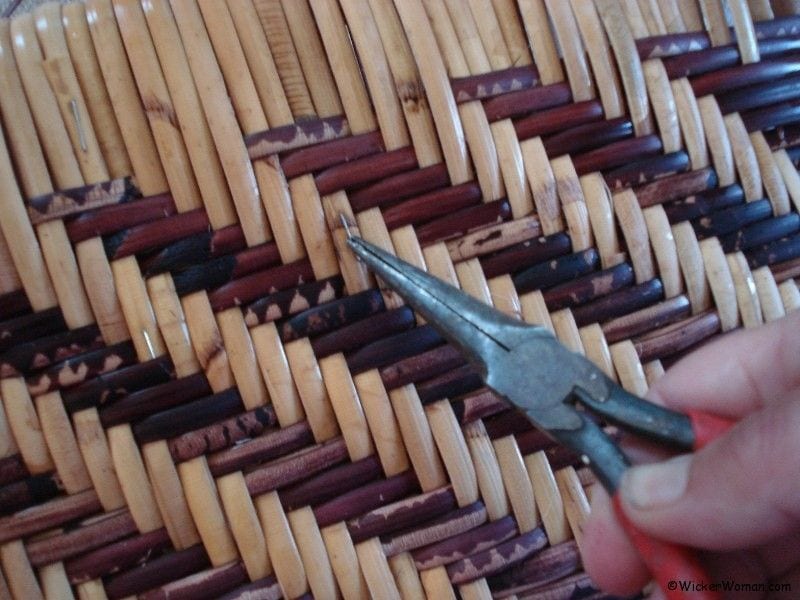 And there you go! Now you too, know how to join the warp strands when setting up and weaving a wide binding stool or chair seat.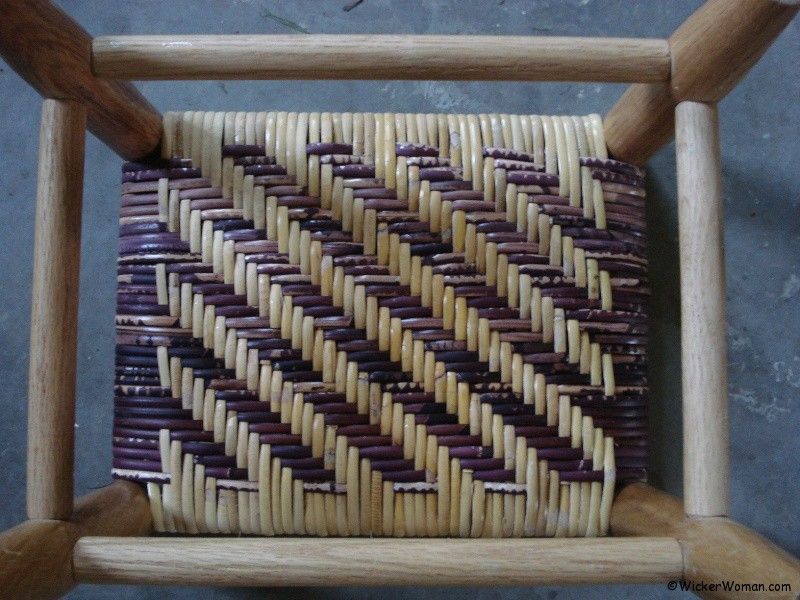 Keep in mind that with the weavers, all that's needed is the long overlap, no need to staple as the tension and friction alone will keep the weavers in place.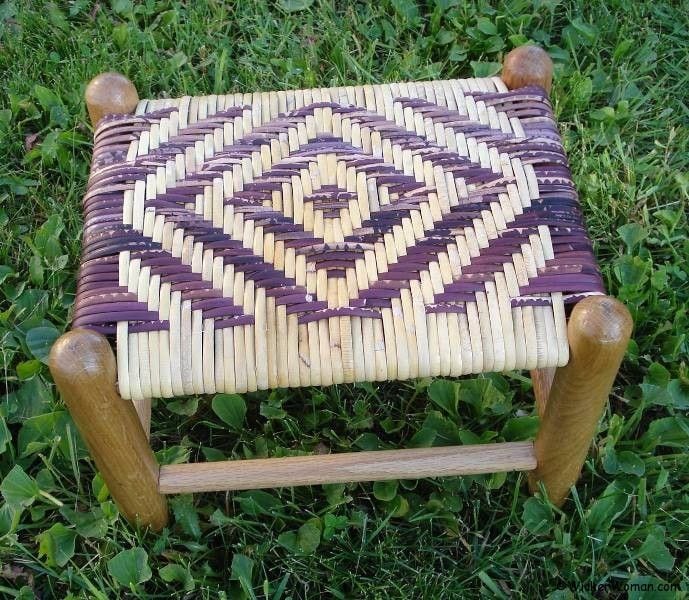 Congrats and Happy Weaving!