Early on in my chair seat weaving career many, many moons ago, I was told by some old-timers that when you weave a twill design or herringbone design seat, the slant should always be from the upper left to the lower right.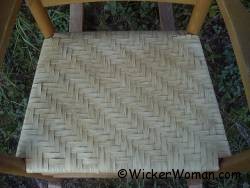 What's Your Slant with Splints, Reed, Hickory, Cane or Shaker Tape?
Seemed reasonable and logical and looked pleasing to me so that's the way I've always done the twill or herringbone design weaving and it's the way most instruction books say to weave also.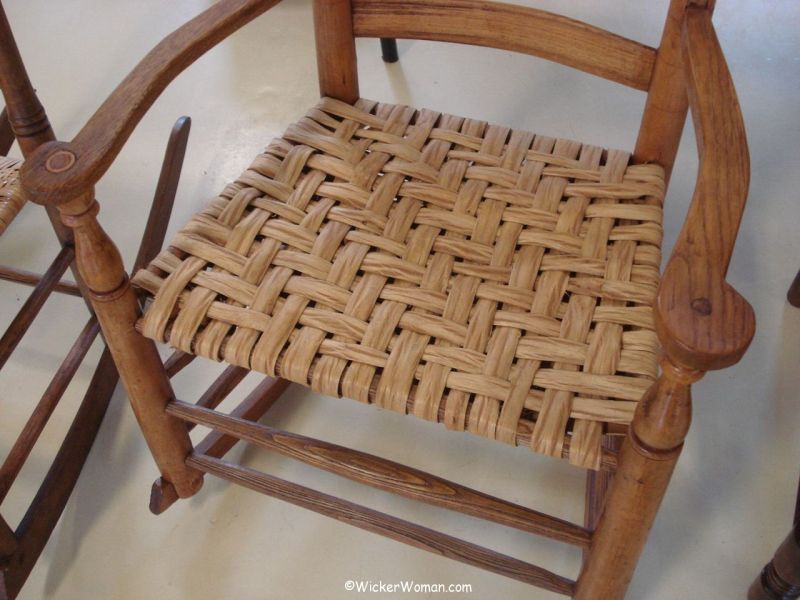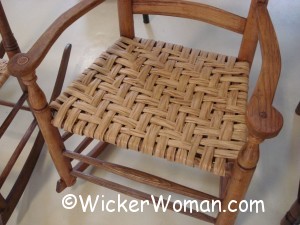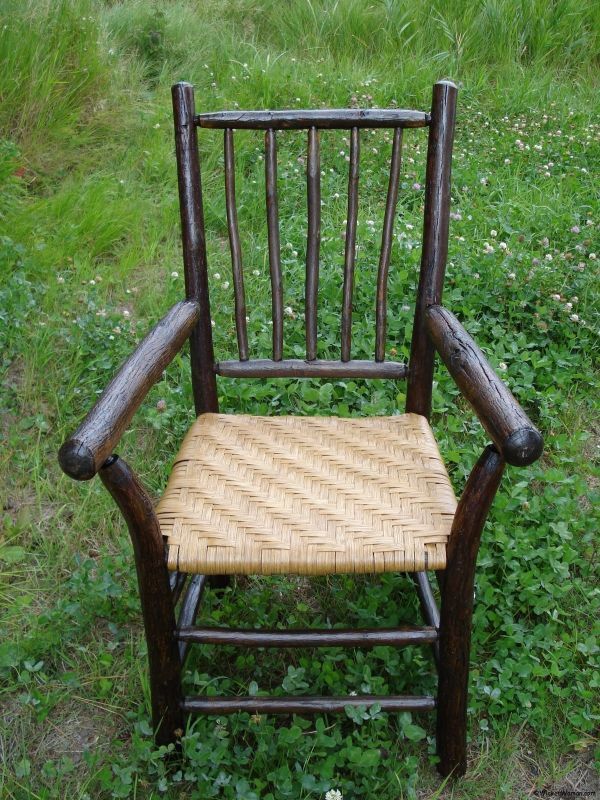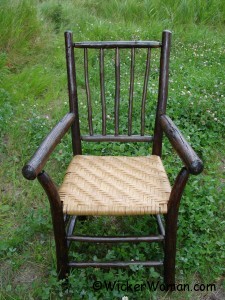 (PS-I didn't weave the hickory bark chair seat above on the right, only took the picture. My good friend and Vice President of The SeatWeavers' Guild, Inc., David W. Dick did the weaving.)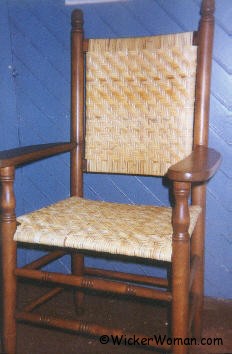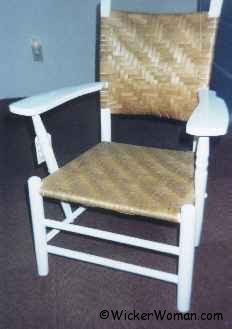 Then of course, if you weave the design in the seat going from upper left to lower right, you MUST continue that same pattern direction on the back of the chair, as in the two examples shown above.
Heaven forbid the weaver that has the slants going in one direction on the seat and the slant on the back going in the other direction!
It just looks plain weird and unprofessional in my opinion. So, if you are the weaver, make sure the designs are going in the same direction on the seat as well as on the back!
Unless you are weaving that way on purpose and maybe accenting with different colored materials or something of that nature. Otherwise, folks like me will think you just made a mistake.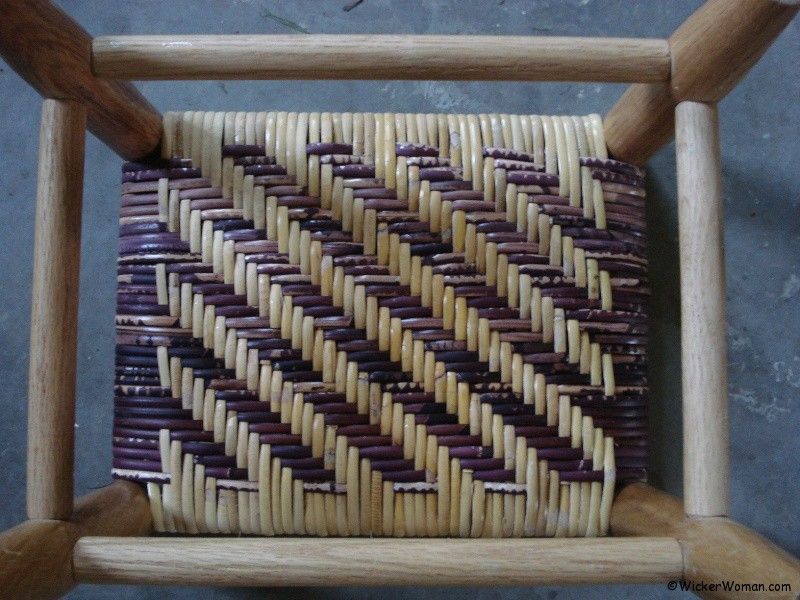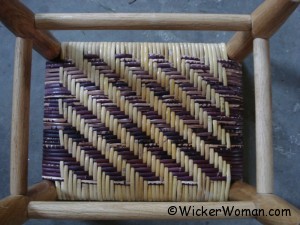 So, what's your slant with splints, reed, hickory bark, cane or Shaker tape? Do you agree or disagree? Tell us your story or just leave a comment.
[signoff]