I thought you might enjoy seeing some photos of the antique wicker furniture repair process that goes on when giving these grand old pieces some TLC. Enjoy these "before" and "after" shots and some "during"!
Rarely did I take a picture after the piece was either stained or painted, for some odd reason. Guess I just wanted to highlight the restoration and wasn't concerned with the final look, sorry.
Here are some antique wicker furniture pieces from the Victorian era during the process of my restoration…
VICTORIAN REED YOUTH HIGHCHAIR–circa 1890s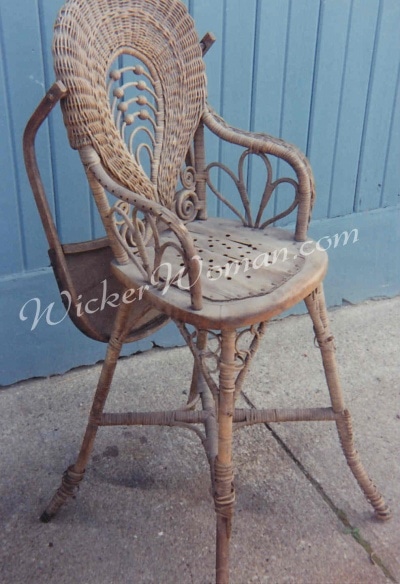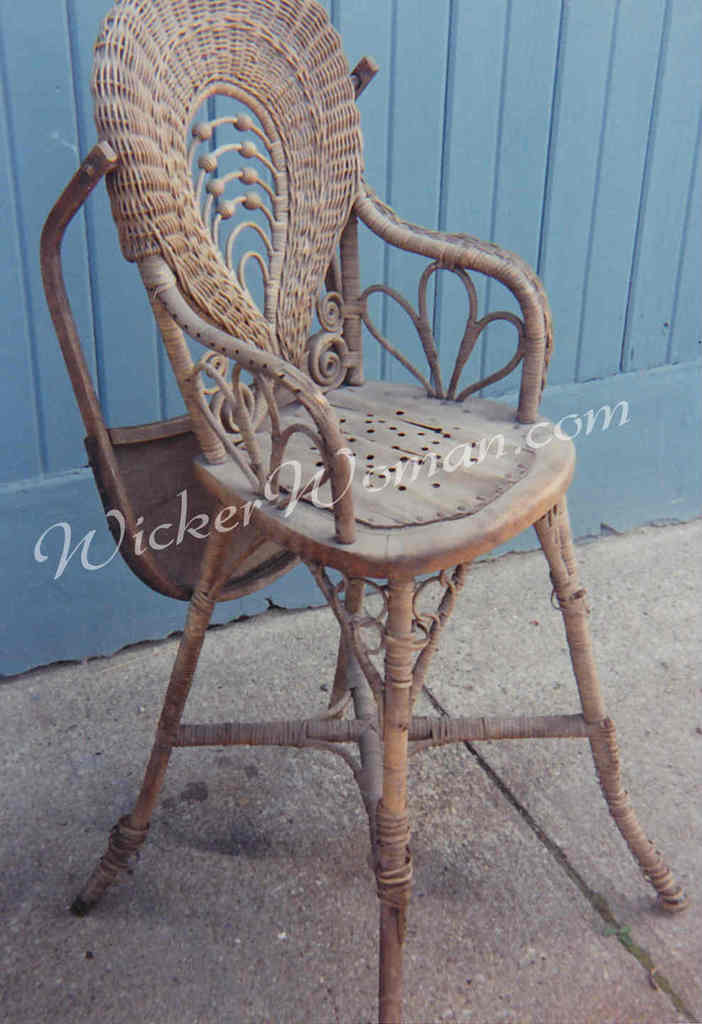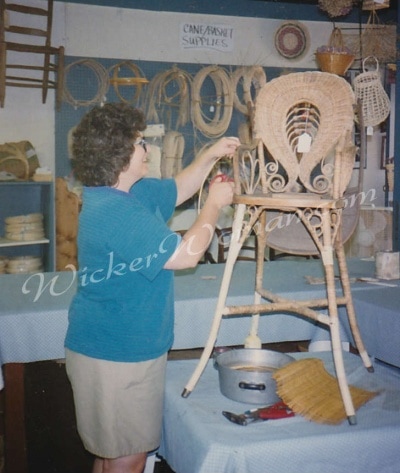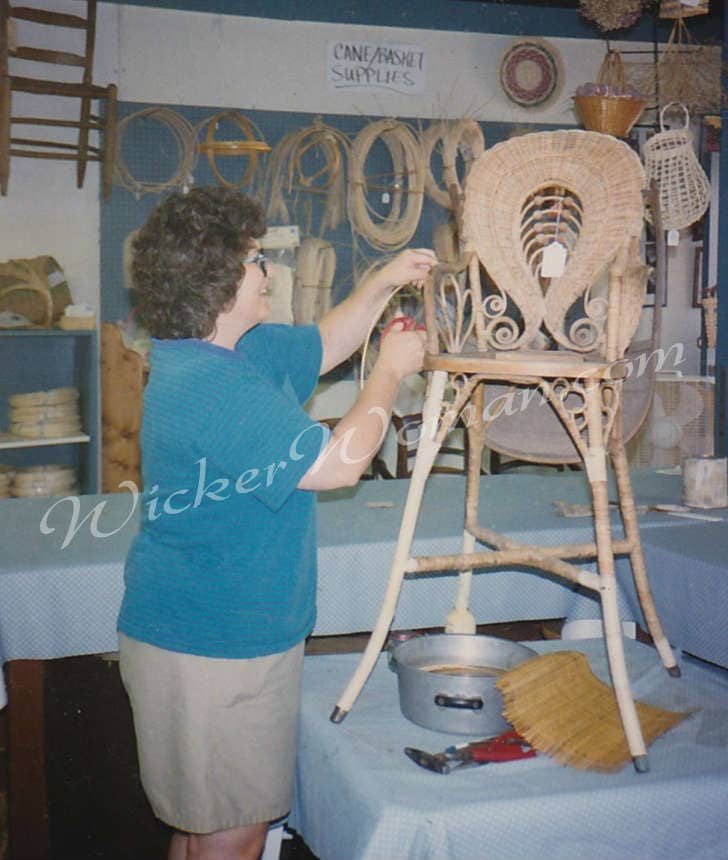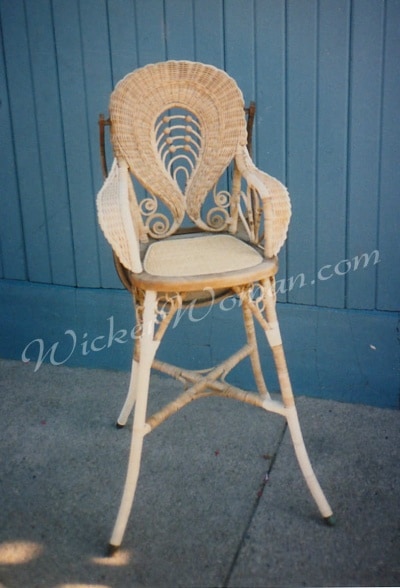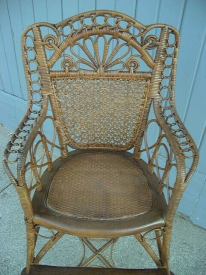 VICTORIAN REED "RAM'S HORN" WICKER ROCKER–circa 1890s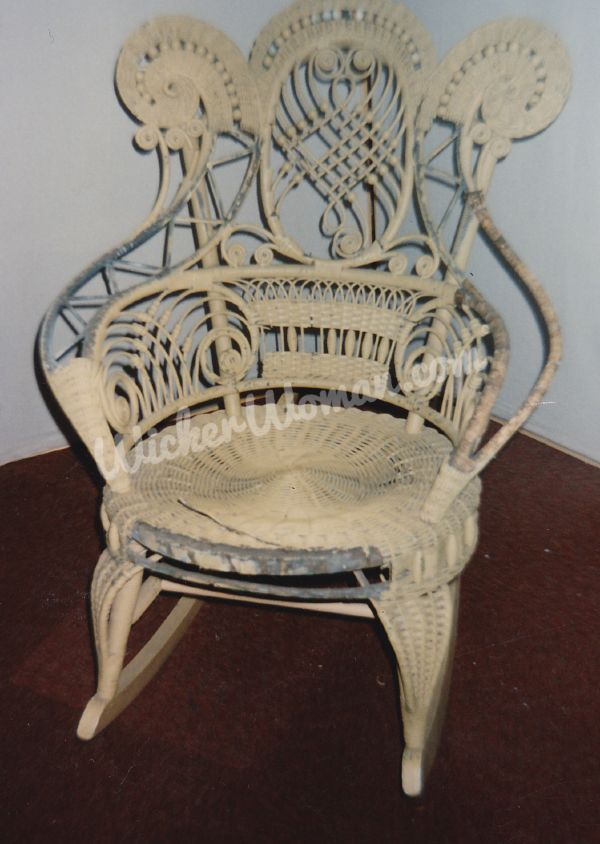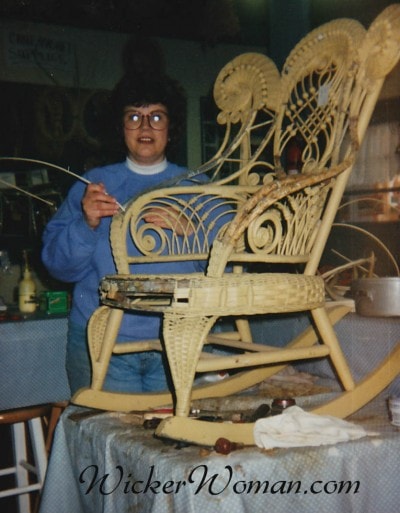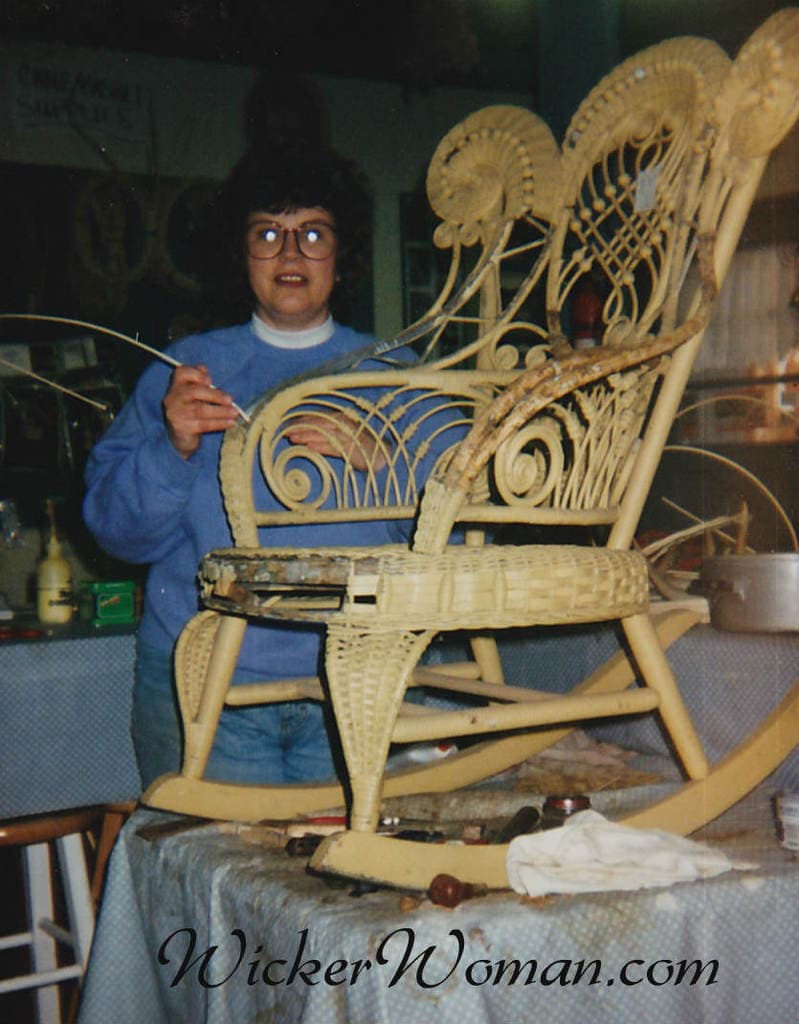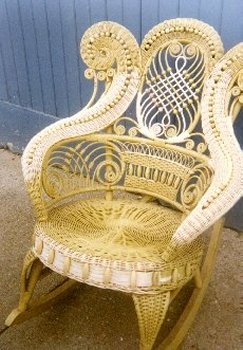 VICTORIAN REED WICKER ROCKER with HEART MOTIF BACK–circa 1890s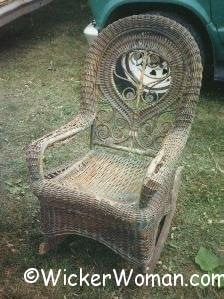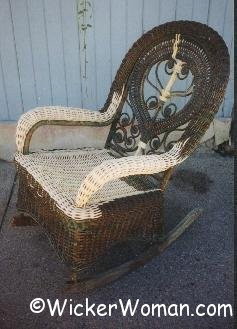 CHILD'S REED WICKER ROCKER–circa 1910s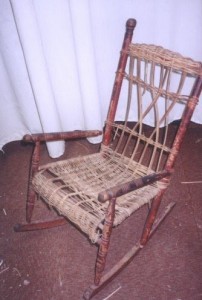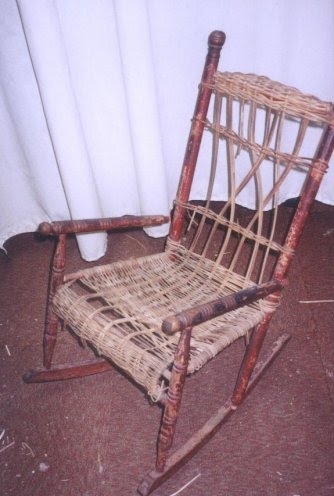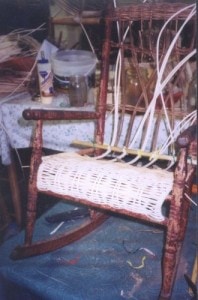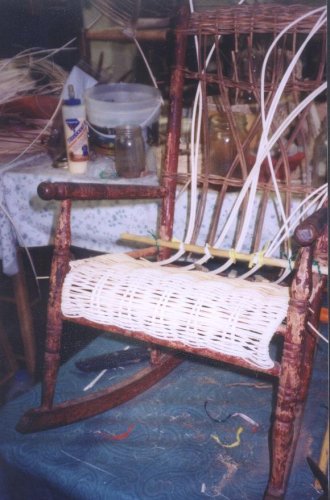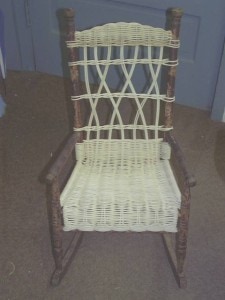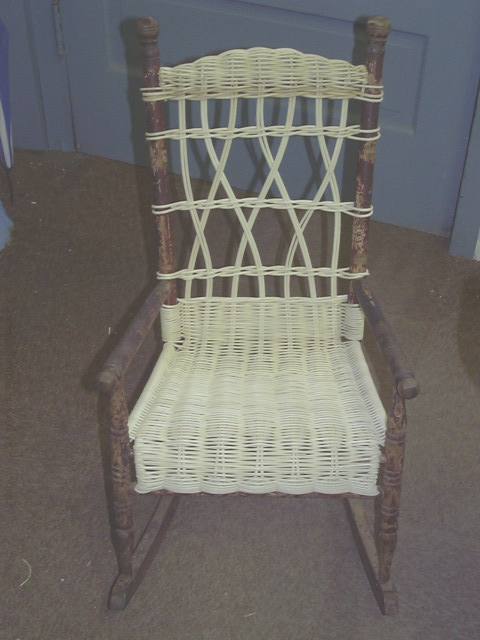 VICTORIAN WICKER ROCKER with STAR of DAVID BACK–circa 1890s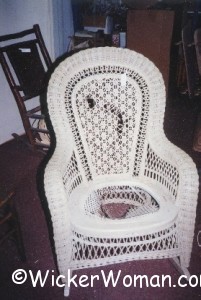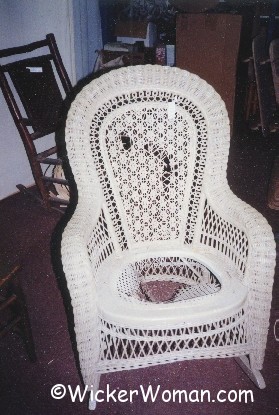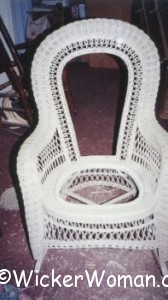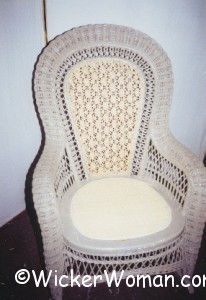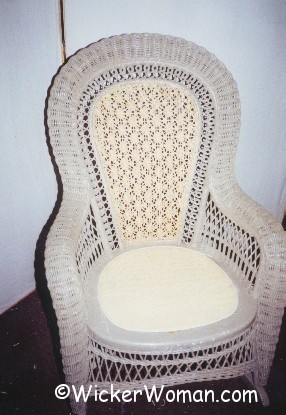 CHILD'S SERPENTINE ARM REED WICKER ROCKER–circa 1898-1910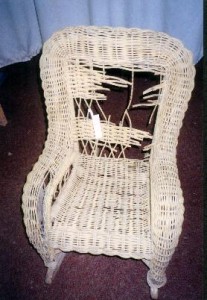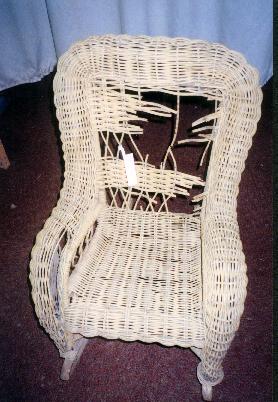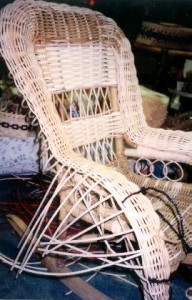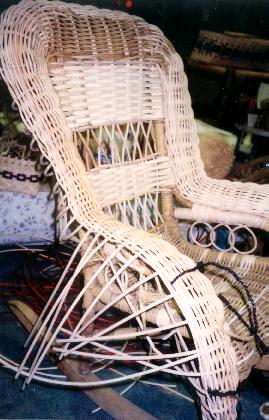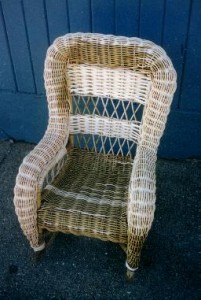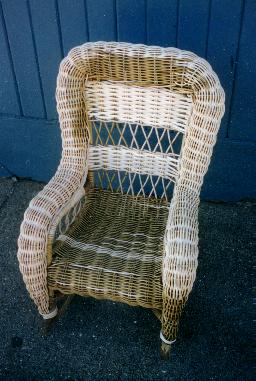 Aren't these antique wicker furniture pieces grand? I really love the Victorian era wicker furniture because of the romantic, soft, flowing lines and heavy embellishments of the curlicues, wooden beads and fancy cane woven backs. Don't you?
What's your story with wicker furniture? do you have some family heirlooms or pieces you've picked up at estate sales, yard sales or flea markets?
If your wicker furniture is also in need of some TLC, take a look at the Wicker Repair Experts and the Seatweaving-Chair Caning Repair Experts listed in my
National Furniture Repair Directory™ to locate someone near you to do the restoration.