I've been going through some of the thousands of hard copy antique wicker furniture pictures I have in photo storage boxes, to share with you here on the blog.
Today's subject is a real cutie from the 1890s, it's a totally woven Victorian reed wicker highchair.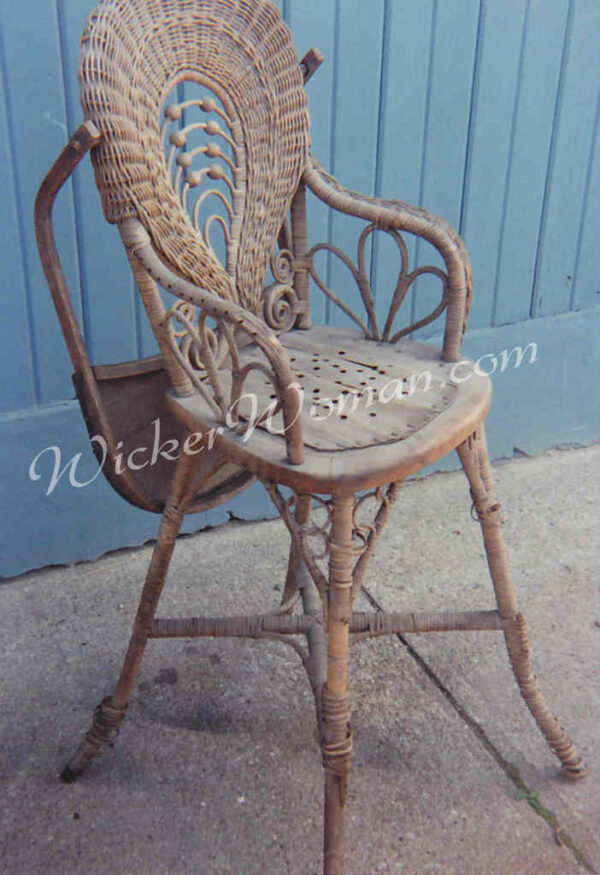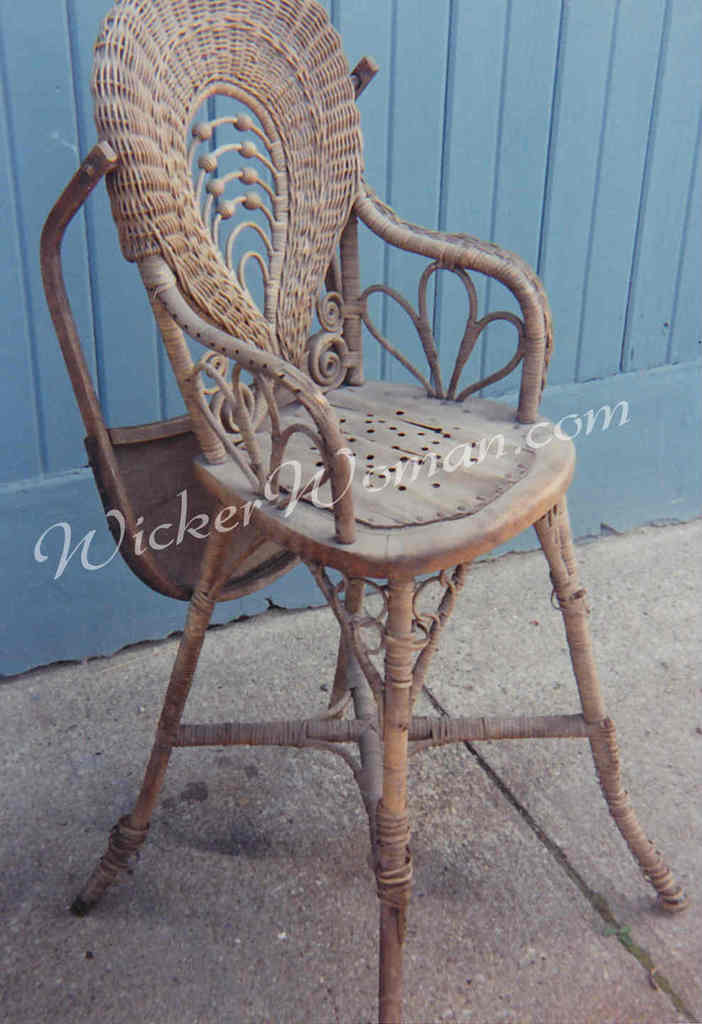 This reed wicker highchair has a wooden tray that can be flipped over to the back when you take the child out of the seat. And it had a plywood seat over the broken close-woven cane webbing seat.
Both woven arms were damaged beyond saving and there were lots of areas on the legs and center bracing that needed to be wrapped again. Luckily, the actual fancy back area was pretty much intact, only had to replace a few strands of rattan reed there, nothing major.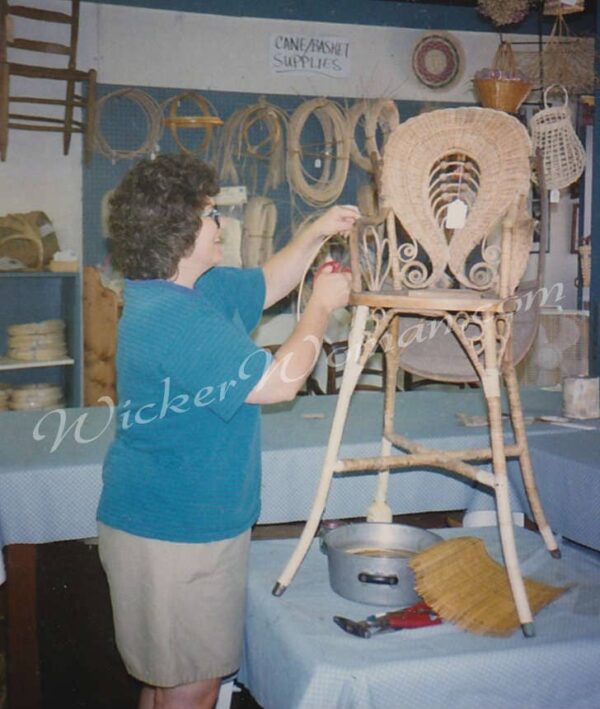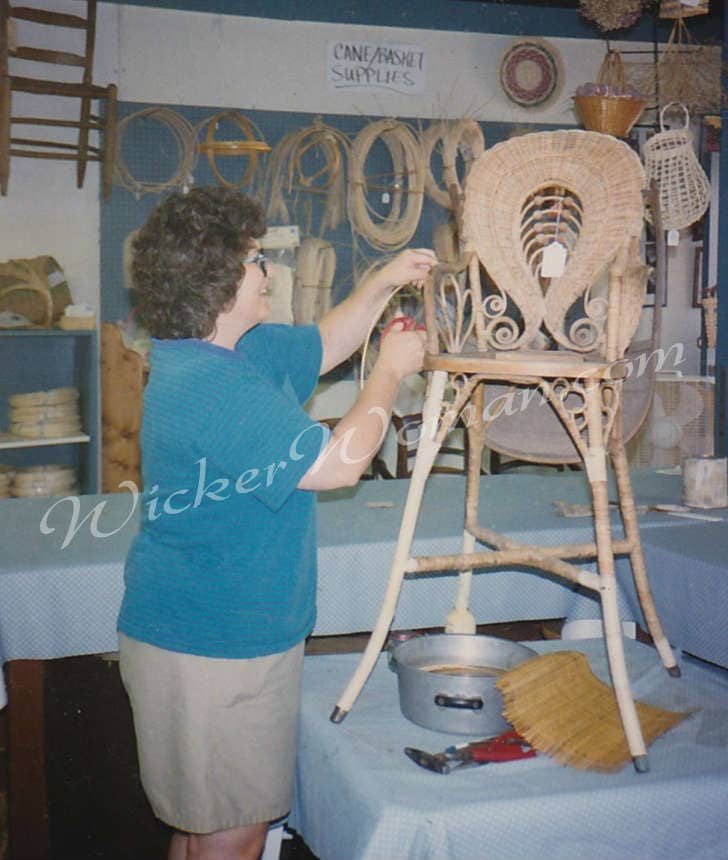 Here I am working on one of the armrests, getting ready to weave it in from scratch. First you have to glue in the spokes, then weave the remaining armrest areas and finish with a woven braid made from the spokes. The close-woven (meaning without the holes) cane webbing sheet is wet and ready to install also. See it laying on the table beside the highchair?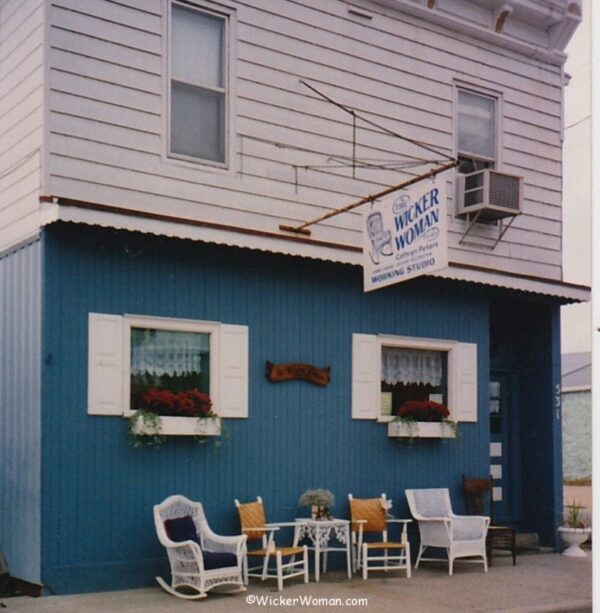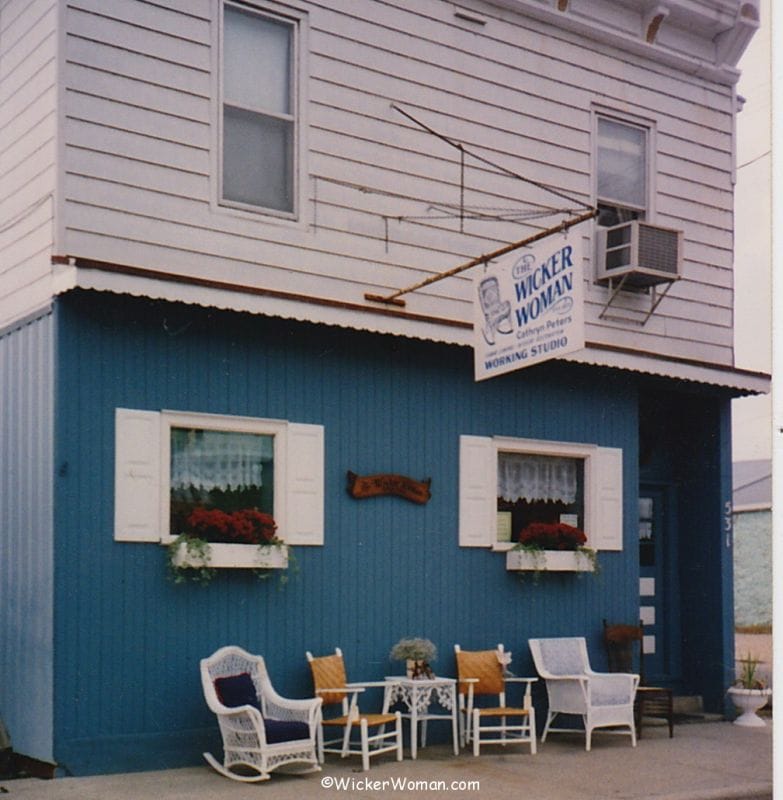 I really loved working there in Zumbro Falls, Minnesota in my wicker repair shop. I had all my retail supplies hung up there on the pegboard wall and also on shelving.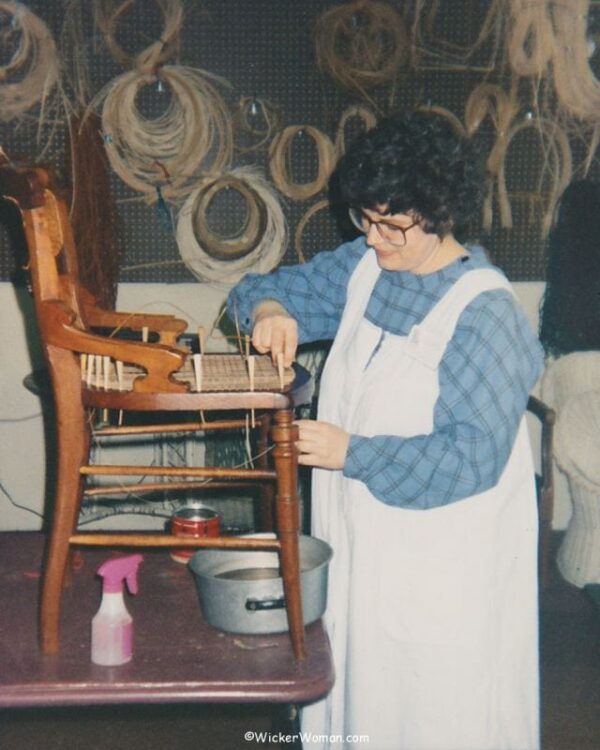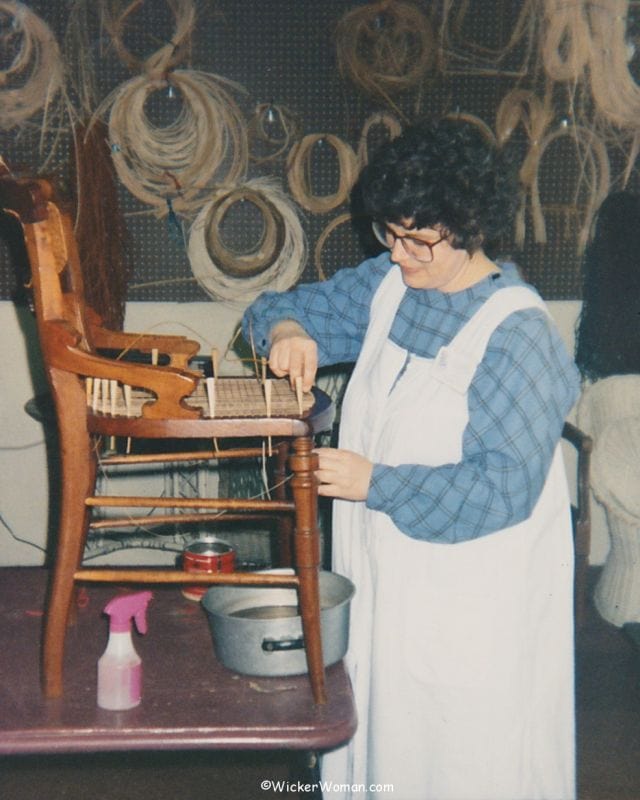 Then on the other pegboard wall behind me, I hung all the cane and basket supplies I was currently using. OMG, don't I look young with that dark, curly hair? Where did all this gray come from anyway?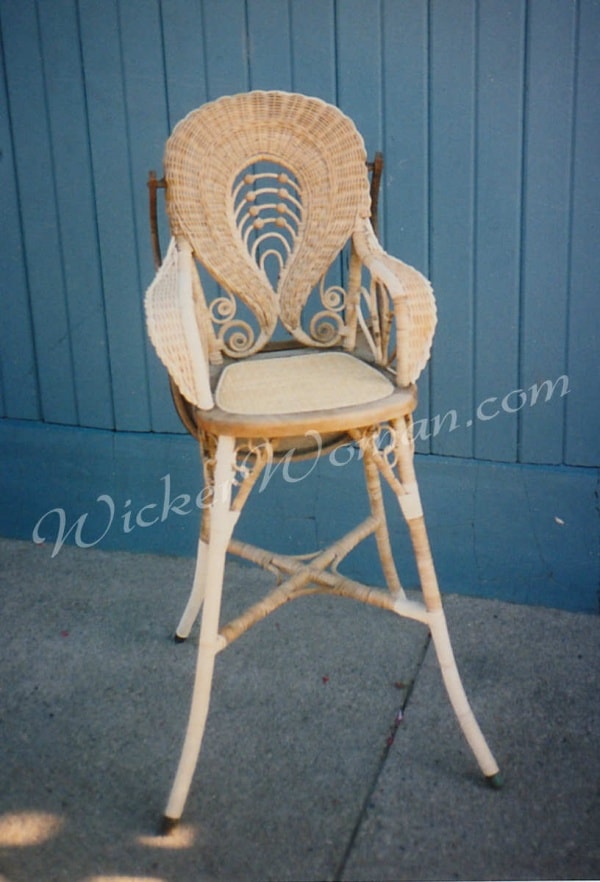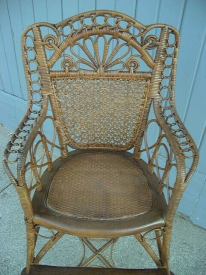 Well, here's the final reveal, isn't this little Victorian wicker highchair glorious? I took this picture before the customer applied the final treatment.
A few strands replaced in the back, mostly along the top where it curved over, both arms totally rewrapped and armrests rewoven, new pressed cane seat applied, all legs rewrapped, some from top to bottom, and brass leg caps polished (although you can't tell from the photo).
Can't remember if they were going to stain and varnish this or paint white. But either way it would be beautiful. However, if they stained and varnished, the reed wicker highchair would be more valuable.
What finish choice would you make if this reed wicker piece was yours? Paint or stain and varnish?