WEDNESDAY WICKER WISDOM-Continued from last week's post–It seems that I was the only person to respond to Patty's inquiry about their newly acquired wicker set. Since she wanted to research the pieces before they sold them, she had contacted several antique dealers and wicker repair experts in her area, but got no response.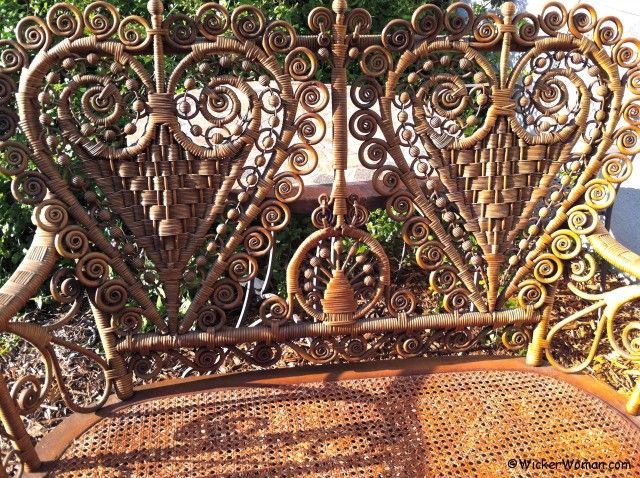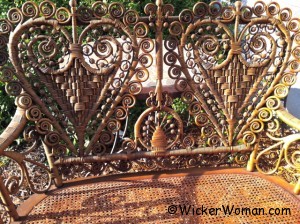 Then she got on the Internet and found me through my volunteer wicker column through AllExperts.com. Although it's difficult to determine age and condition from photographs alone and not examine the wicker pieces in person, I thought this set might be the genuine thing.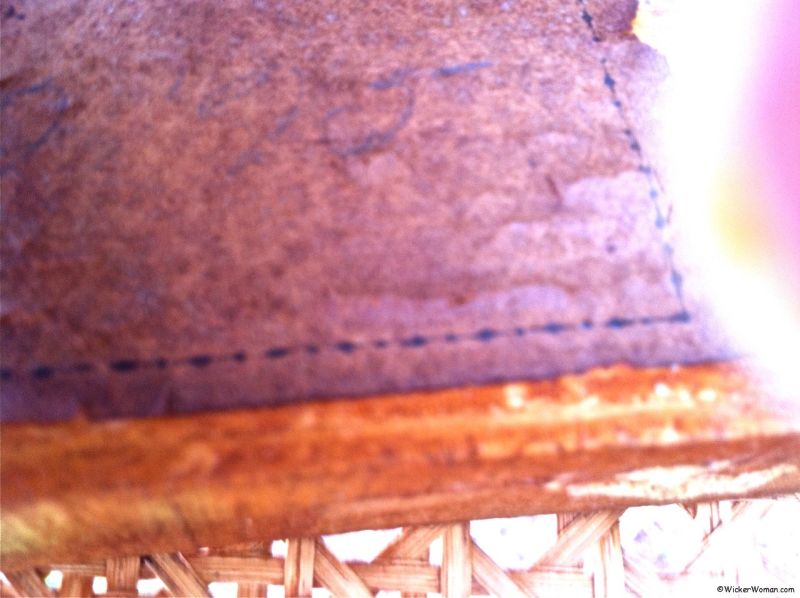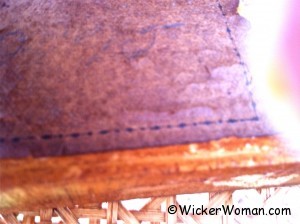 I looked over the pictures she sent me and was convinced that this set was an authentic antique from the 1880s and intrigued that it seemed to be in such good condition and never painted! The set had all the antique characteristics with the:
manufacturer's paper label (although hardly readable)
frames were made out of steam-bent wood, not rattan poles
cane webbing seats were (for the most part) original with the close-woven inserts
leg braces were sturdy and no fiber board or melamine sheets were used underneath
curlicues were all original and perfectly formed
well-used brass leg caps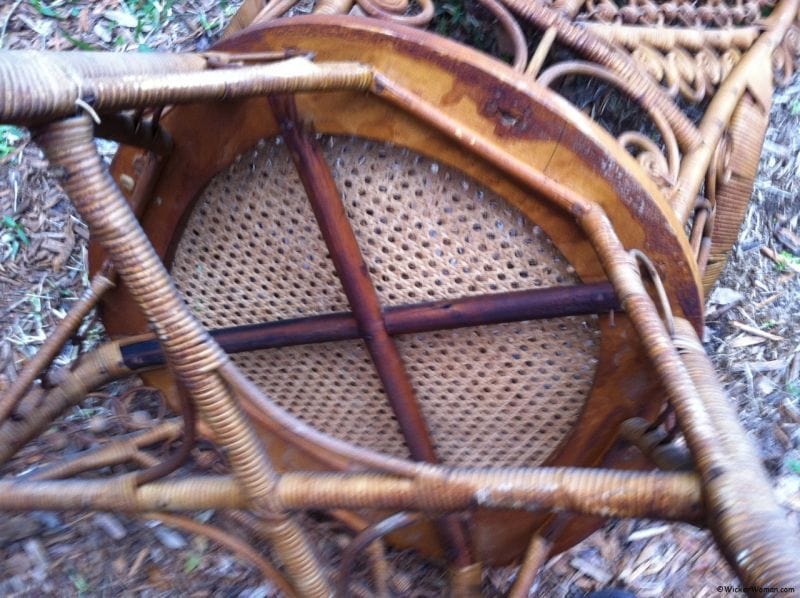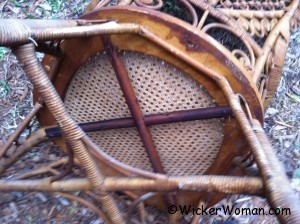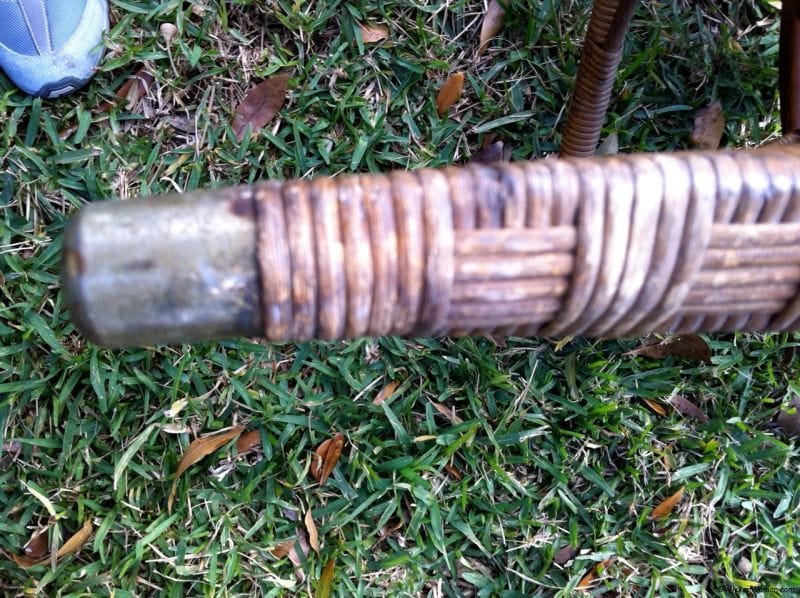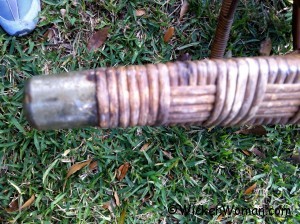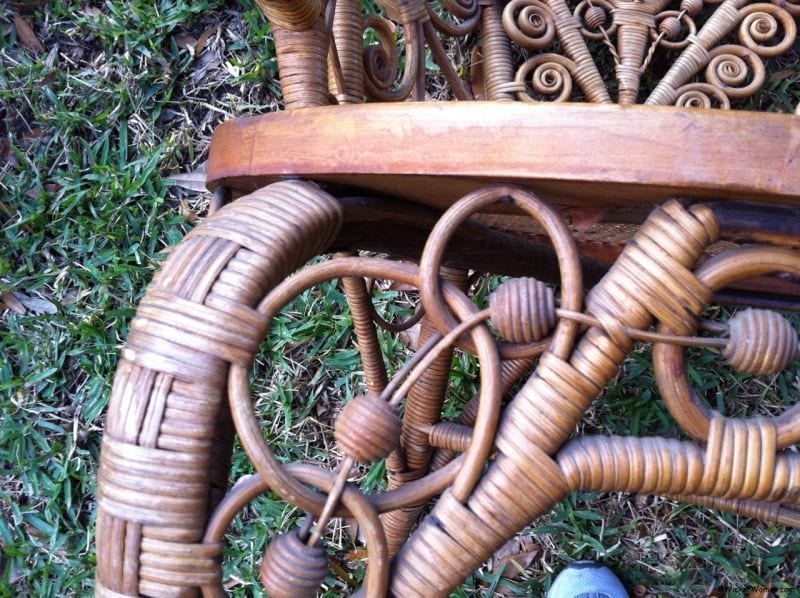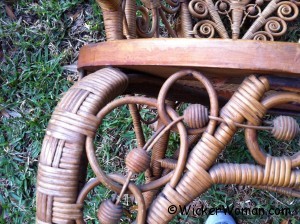 The post will be continued next week on the WEDNESDAY WICKER WISDOM post in Part 4, so stay tuned…
If you need a refreshment on the previous posts, just click on this link from last week–
https://www.wickerwoman.com/antique-victorian-wicker-heart-set-wednesday-wicker-wisdom.html
Enjoy! Please SUBSCRIBE to this blog so you don't miss any more posts! Sign-up at the top right hand side of the blog.