Last night I posted an old antler basket video that I found in a file of videos from several years ago. I had completely forgotten about this one about an antler melon basket called, "Double Trouble II."
This video was taken in 2008, before I really knew how to use the video settings on it, but you can at least get the idea of what I was trying to show. Enjoy!
And if you too, want to try weaving this antler basket, you can buy the pattern on the Antler Basket Patterns page here on WickerWoman.com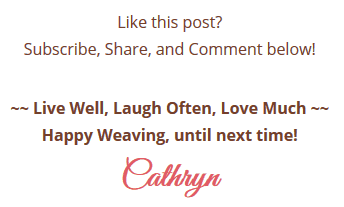 LIKE THIS POST? Subscribe to get updates!
Get access to all the weaving goodies!
Get on the Wicker Woman's Weavings list for valuable emails, blog post updates, events, hints & tips for your weaving delight!