MONDAY MENTION–The Headwaters Basket Guild, located in Bemidji, Minnesota, was featured in the May/June 2011 issue of Northwoods Woman magazine. The wonderful article was written by Karen Tolkkinen and photographs were by Jon Heller.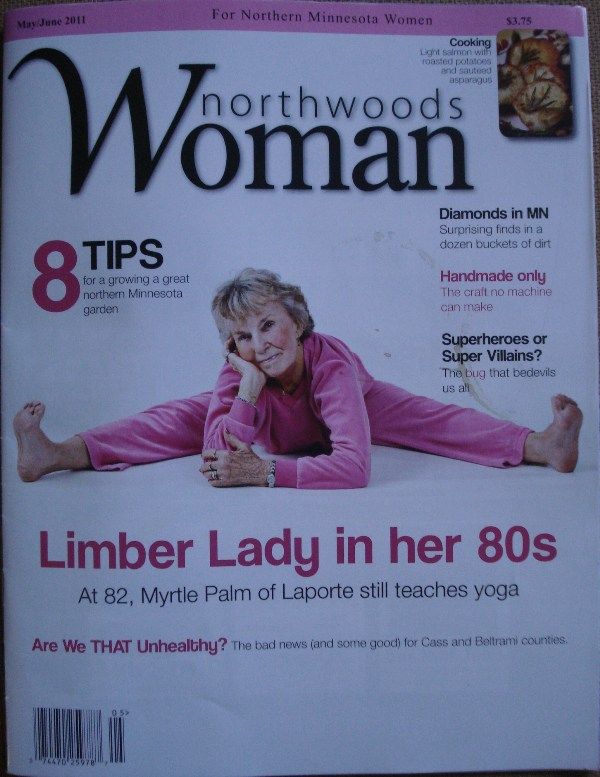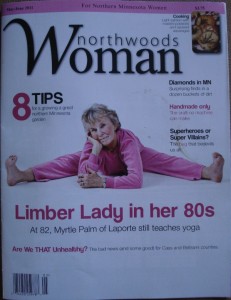 The Headwaters Basket Guild was organized  21 years ago in Bagley, Minnesota and for years, drew basketmakers from all parts of the state.
Headwaters Basket Guild was the only basketry guild in the state for many, many years until the Minnesota Basket Weavers' Guild started in 1997, and the North Shore Basket Guild started in Duluth in 1999.
And just last year, in 2010, the Headwaters Basket Guild celebrated 20 years of presenting the annual basket workshop, Weavin' Up North, in the spring.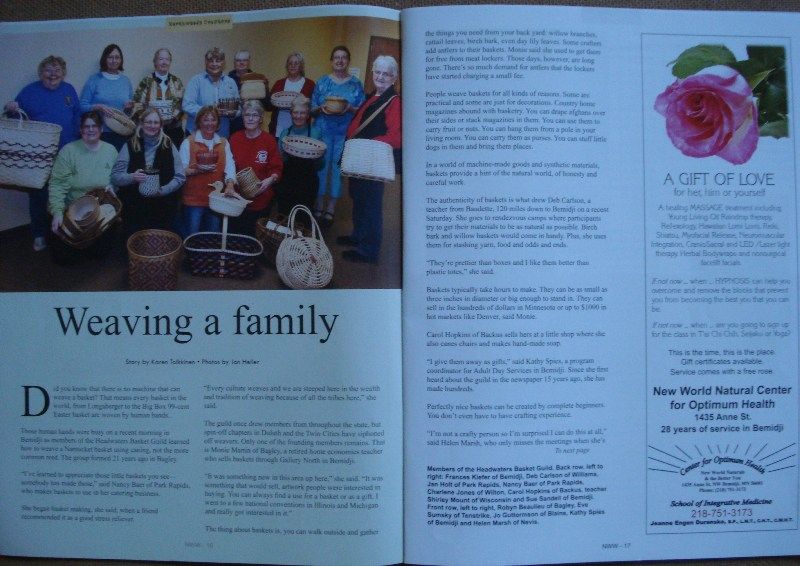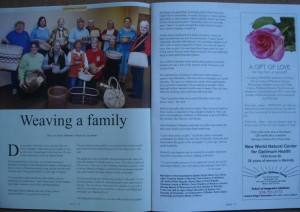 I first met these gals and heard about the guild in 1991 over in Duluth, MN at the University of Minnesota Split Rock Arts Program in a black ash basketry class with Shaker basketmaker, John E. McGuire from New York.
Monie Martin, Macy Fordell and Peggy Solberg, were some of the founding members I met that week and we quickly became friends and I joined the guild shortly thereafter.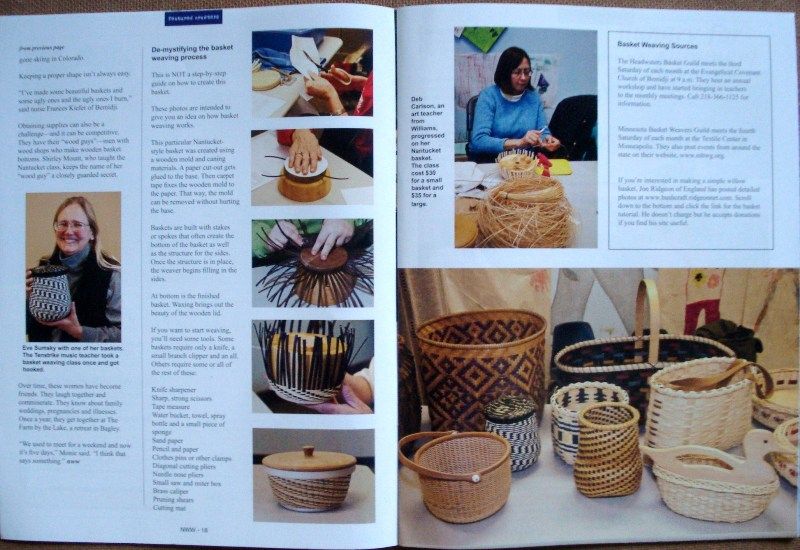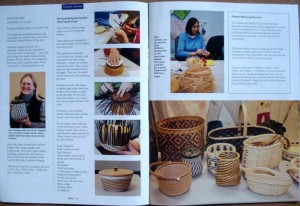 The annual workshop the guild puts on in April is simply fantastic. It's held on the grounds of Concordia Language College in Bemidji in the Finnish Village.
The overall workshop is on the small size when compared to national basket conventions, but the warmth of the basketmakers, the excellent instructors from all over the country, the great food and the lovely facility make this workshop far and away, the best deal.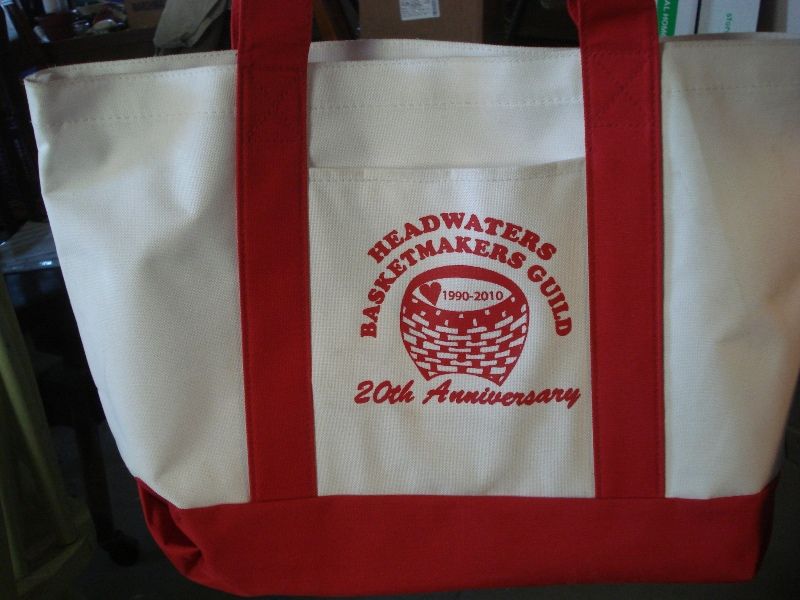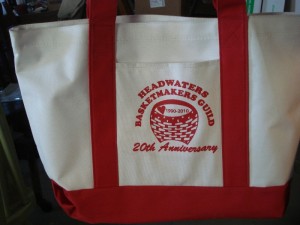 There's also an annual basketweaving retreat held at The Farm By the Lake in Bagley, which is filled with basketweaving classes and five days of camaraderie.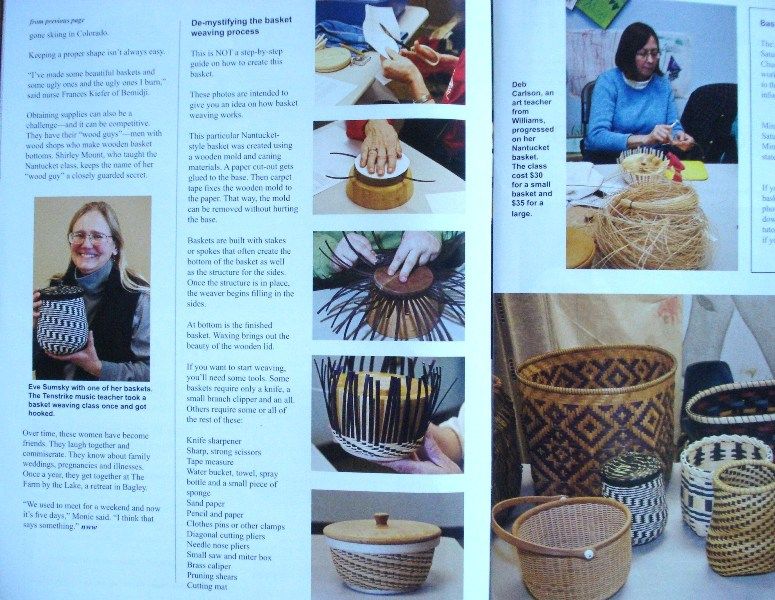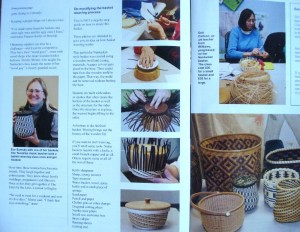 The Headwaters Basket Guild meets on the third Saturday of the month at the Evangelical Covenant Church in Bemidji at 9 a.m. and have teachers at the monthly meetings. For more information on the guild call 218-366-1125.
You can also visit their Facebook page here.  Headwaters Basket Guild on Facebook