The 2 1/2 day antler basket class at North House Folk School in Grand Marais, Minnesota on November 13-15th was a big success and almost everyone finished their baskets and then some!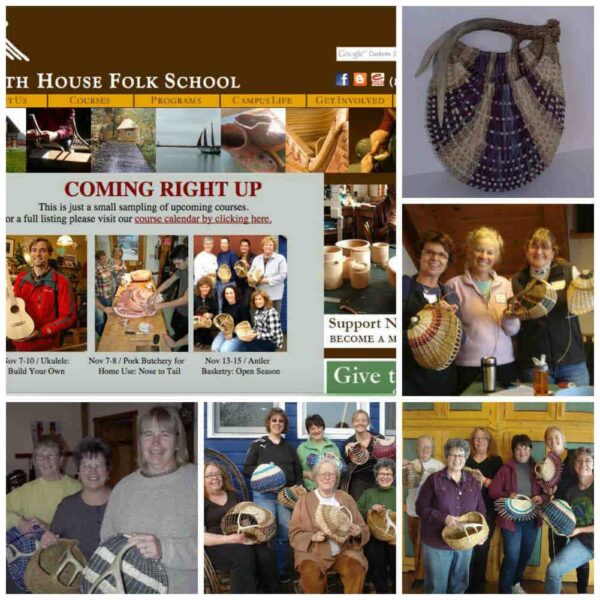 These two sisters from Virginia had to leave early. But they took along enough supplies and the pattern to finish this cute little antler wall pocket basket at home.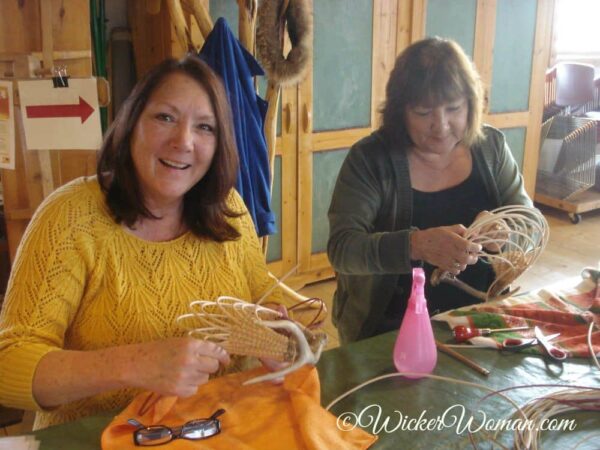 The antler basket weaving class was full with eight students, coming from six different states; Florida, Virginia, Michigan, Maryland, South Dakota and Minnesota.
This is the first time in 16 years, teaching the antler basket weaving class at North House Folk School that we've had students from so many different states represented in one class!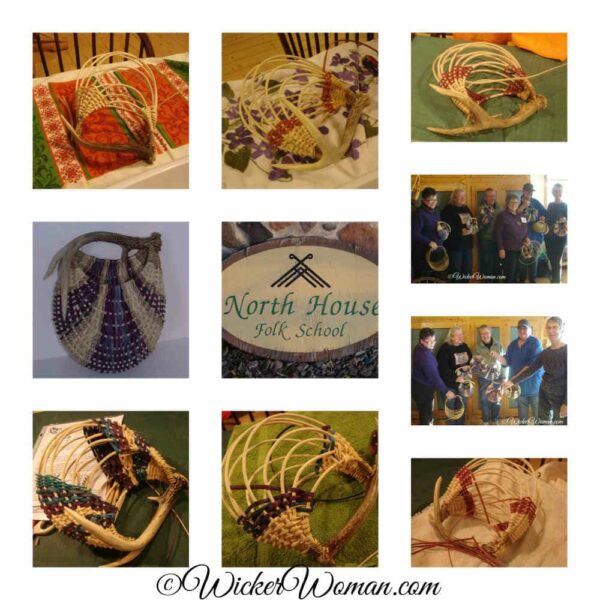 Two students were beginning weavers, two were accomplished weavers and the rest had done some weaving in the past, but not recently. Only one student had ever woven antler baskets before and she had purchased several patterns from me, but wanted to attend a class with me in person.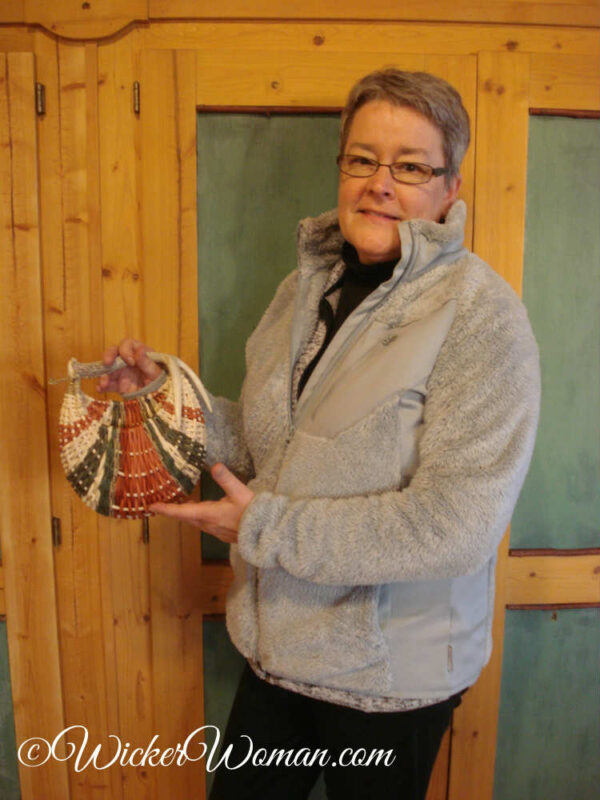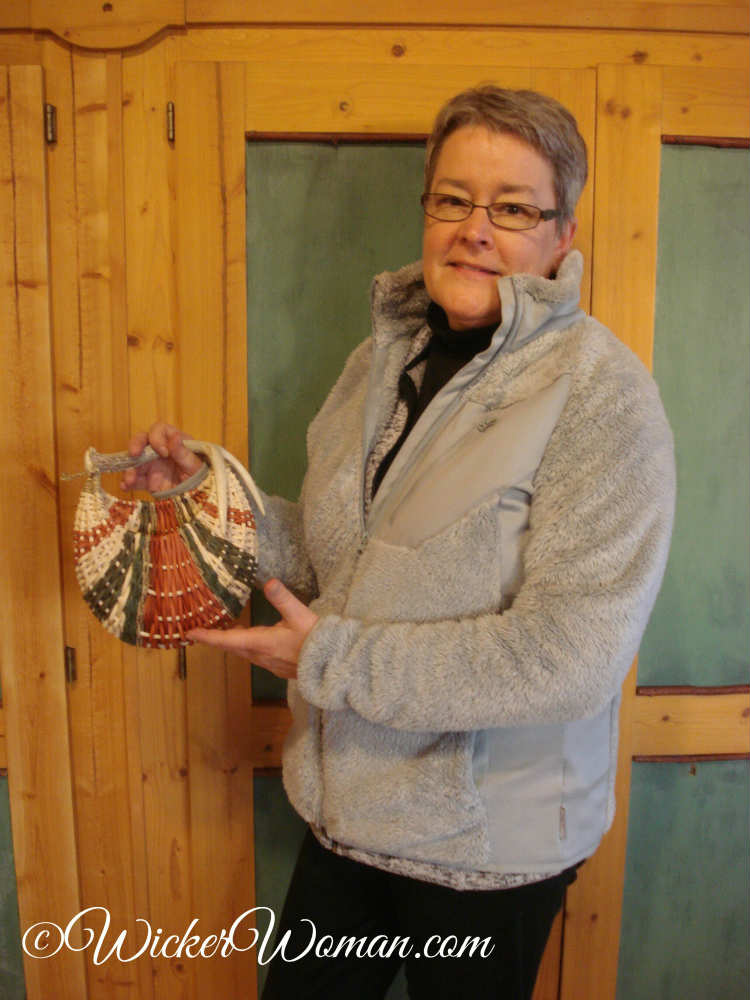 We started the weekend with an overview of weaving rib antler baskets, then I gave an antler drilling demonstration and they all got started weaving. On the last day, students were able to do some practice drilling and even begin a second basket if they wanted. Gayle and Sheri were able to make two antler baskets, don't all the baskets look wonderful?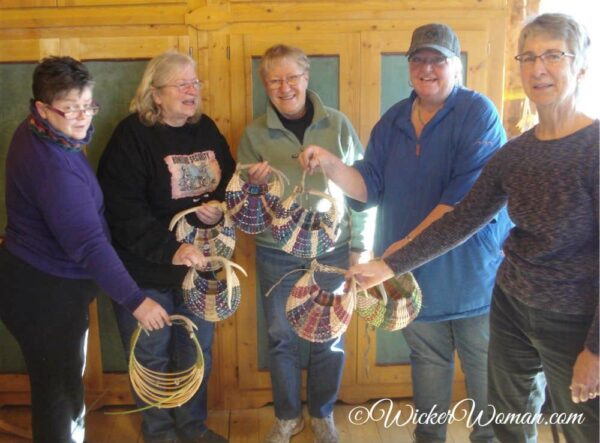 Here we are at the end of antler basket weaving class, with the exception of the three that left early. I'm so proud of how everyone did, they were terrific weavers!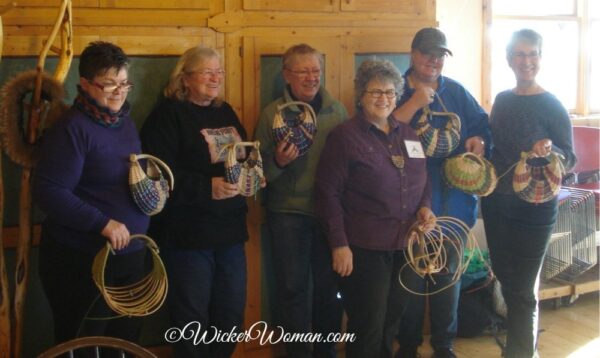 I'm arranging my teaching schedule now for 2016, so keep an eye on that page to see where and when I'll be teaching the antler basket class again.