Well, here it is deer hunting season in the northland of Minnesota in November! And luckily, for these babies and mamma, only bucks can be taken this year.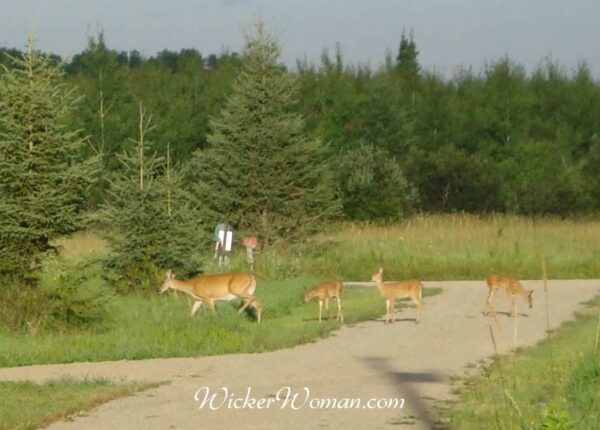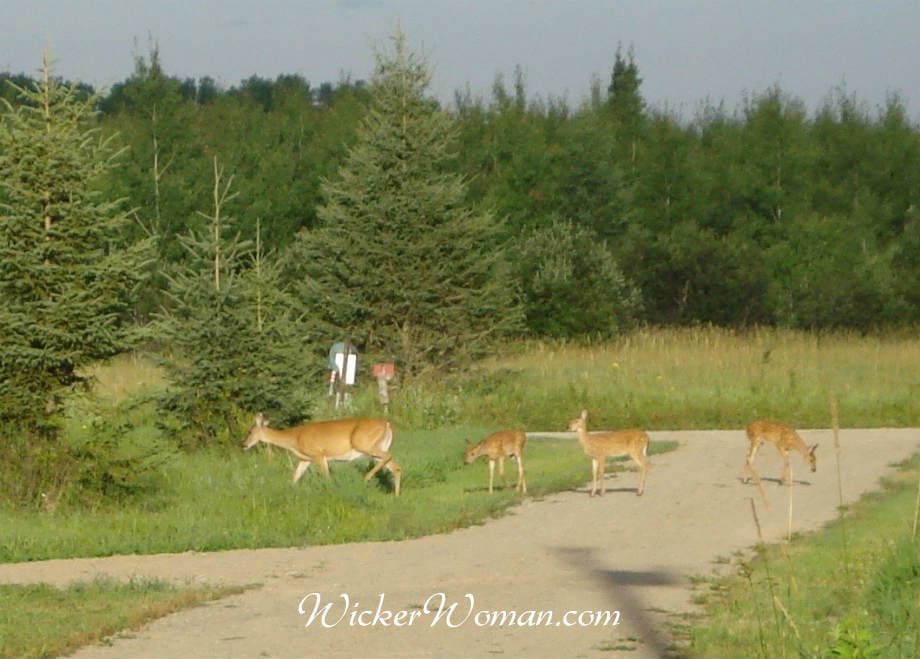 As you might remember, I saw these triplets at the end of my driveway on August 10, 2015. And have been able to take more pictures along the way of them walking throughout the property.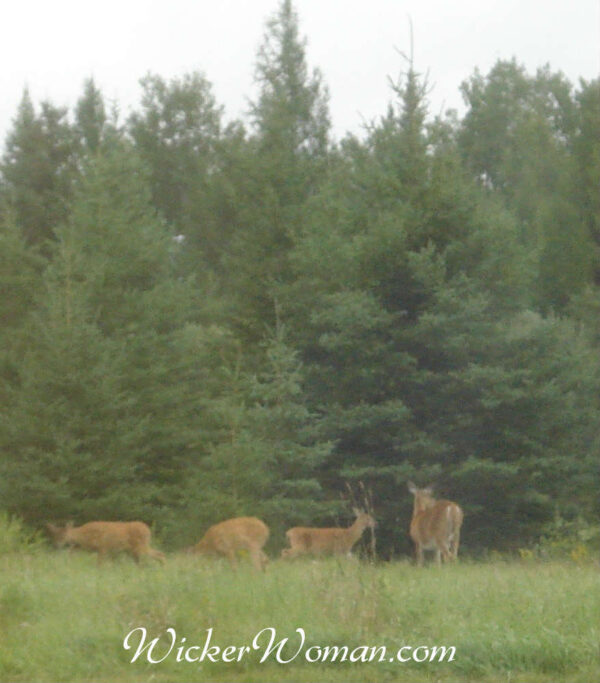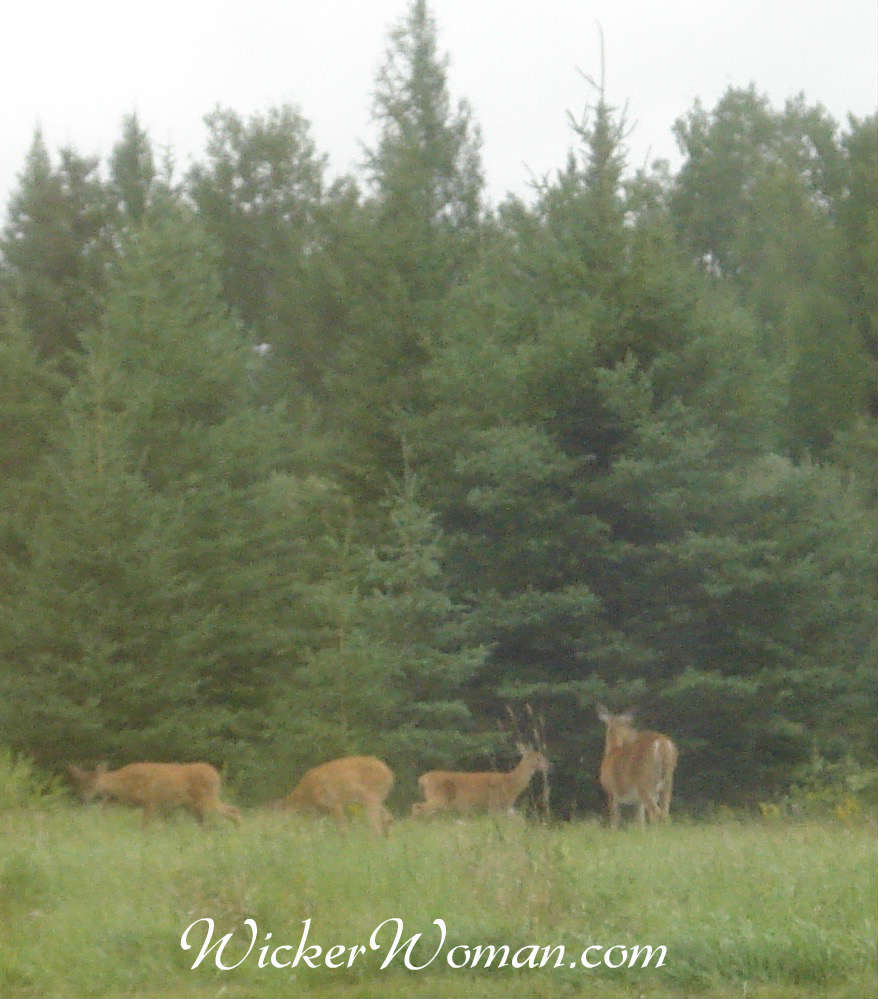 Here they are again in the field on August 24th and their spots have begun to fade, but are still visible.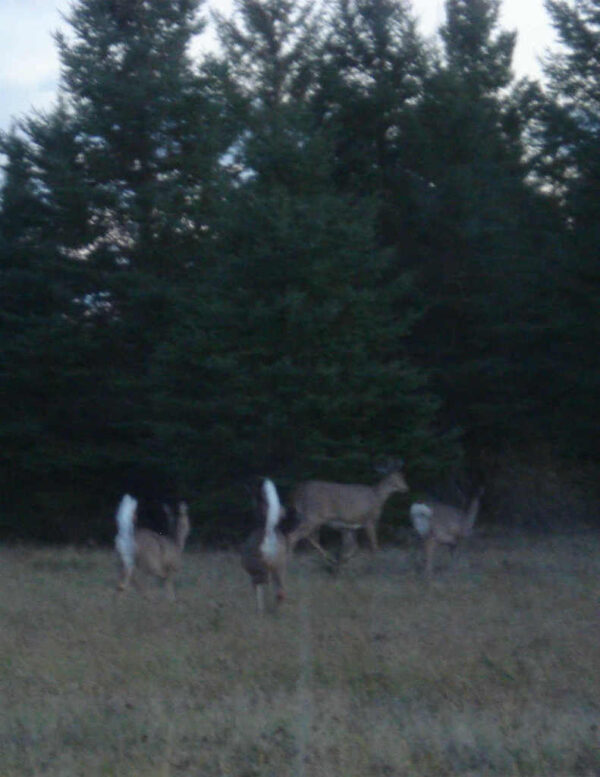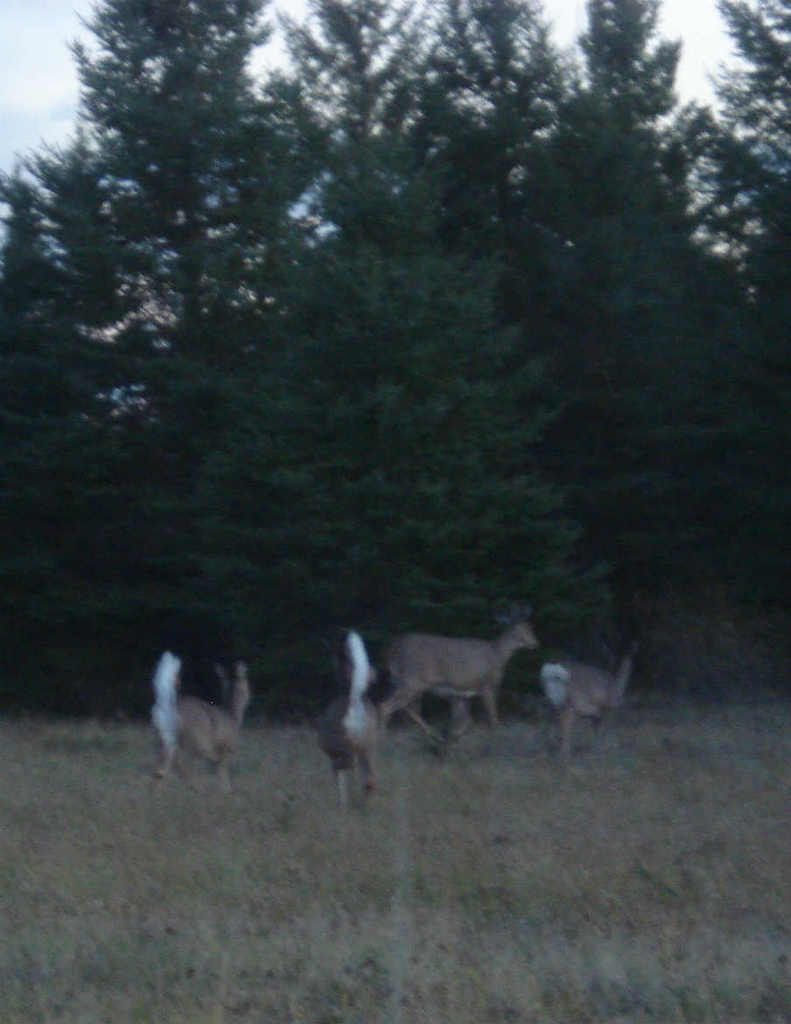 And again a bit later on October 24th growing quite a bit. Haven't been feeding them at all, will start that again during the winter when times are tough. There's still one of the triplets that's a little smaller than the other two, though.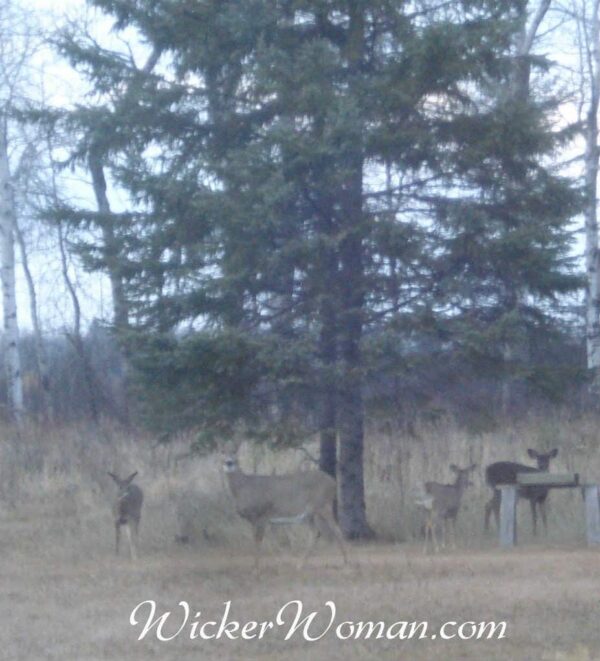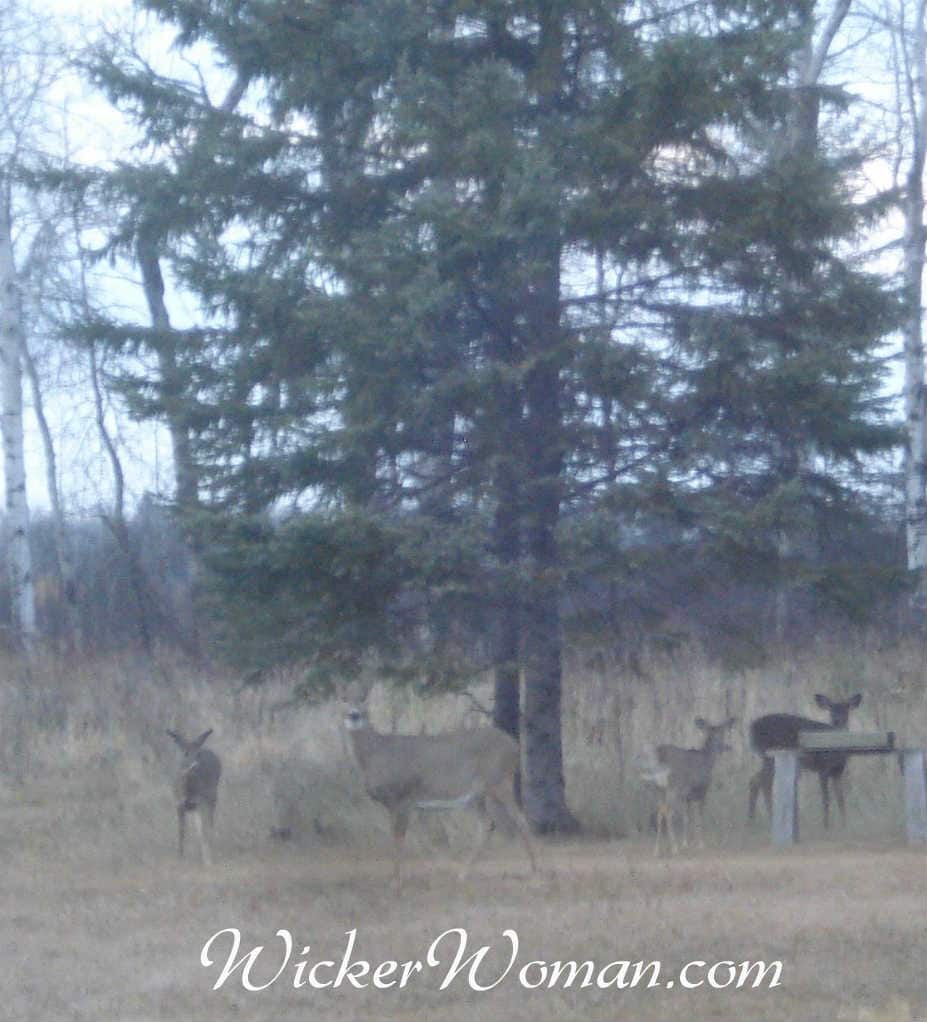 Here they are again on October 30th, only a few days later. It's so much fun for me to watch them play and horse around, kicking up their heels and chasing each other.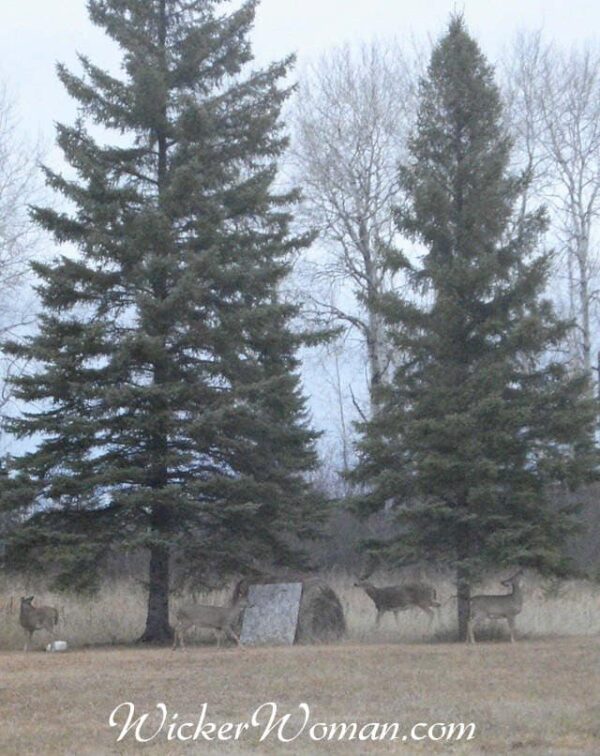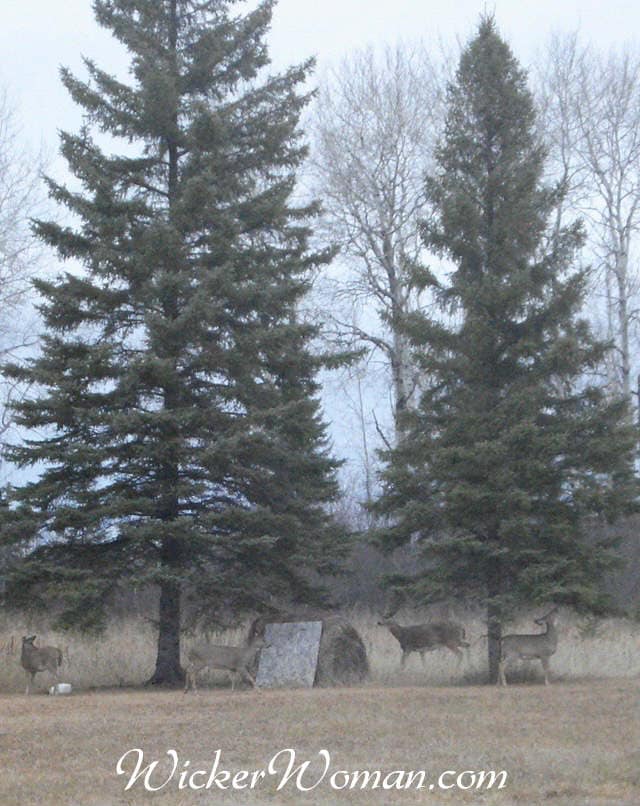 And this is the most recent picture I've taken of the triplets and mom, on deer hunting season opener. With the ban against shooting does, and bucks being the only ones to harvest, these babies are safe for at least another year!
Hopefully, they all will watch out for cars and wolves too, and live to be big, strong healthy deer. Believe me, I'll be watching for any shed antlers from them, too. Course at this young age, I can't tell what sex the triplets are.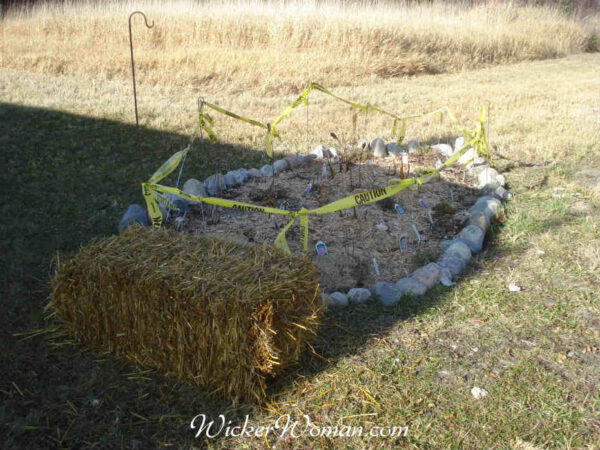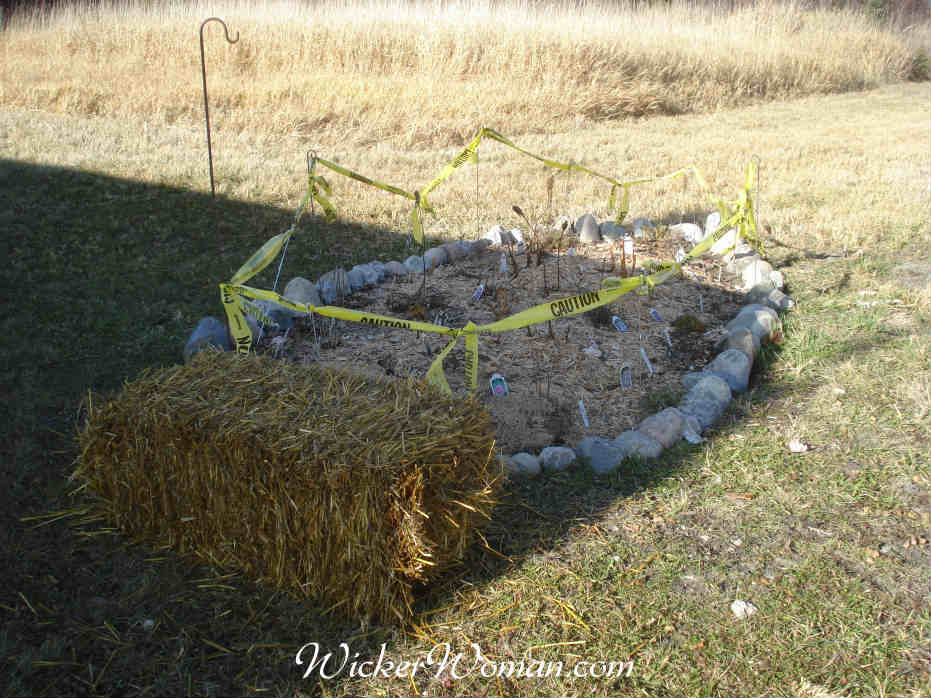 Hope they stay away from my perennial flower and herb garden, too. But it's already been a place that they walk through, no matter what I put up to deter them. See all the "caution" ribbon? Like the deer can read, huh? Covering the garden with hay in just a few minutes.