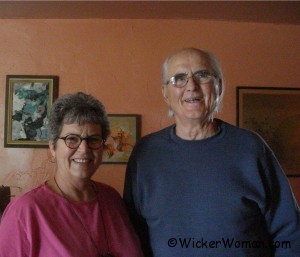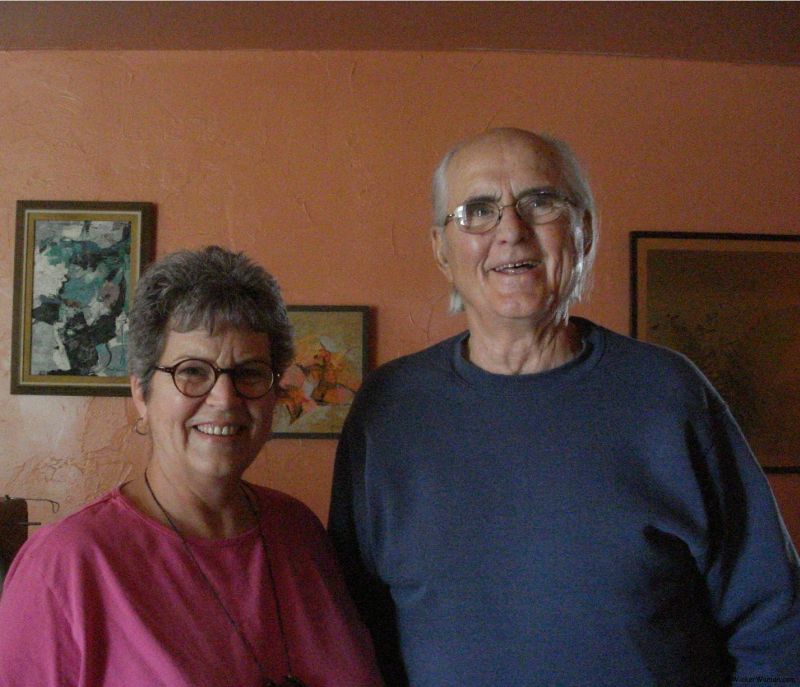 As some of you know, my father, Jack Jungroth from Oklahoma City, OK passed away on Tuesday, June 7th around 10 p.m. He died peacefully at the age of 81, sitting in front of his computer watching a slideshow of family pictures I had just downloaded to his computer.
Thankfully I was able to be there visiting with him from May 28th until June 7th. I had just flown home that afternoon, landing in Minneapolis around 7 p.m. and was planning a visit with our son, daughter-in-law and the two grandsons before driving the rest of the way home to Angora, a four-hour drive.
Then at 11 p.m. one of my brothers that lives near Mom and Dad, called to say dad had passed. We were all very, very surprised and shocked with the news. He requested there be no funeral or memorial service, but that he be remembered at the next Jungroth Family reunion!
I am so grateful that I was able to be with him and visit for one last time and also solve some computer problems he had. I also downloaded and organized some pictures on the computer and visited with him and an old friend of his that I had only communicated with by email. My oldest brother from California was also able to spend about a week there in OKC last month, so that was good too.
On that Tuesday morning, Mom, Dad, one of my brothers and myself had been to Dad's doctor appointment, where everything seemed alright. He was not in the best of health with congestive heart disease, kidney failure, thyroid problems, pneumonia and high blood pressure. But even the doctors were shocked when they heard about Dad's death, not expecting him to die so soon, especially since the GP just saw him that morning.
After the appointment we all went out to lunch at a Mexican restaurant and enjoyed a really nice meal, then they took me to the airport to see me off to Minnesota and went home themselves. Dad and I had been sitting in the back seat during the ride to the airport so he was telling me about all the new construction going on all over Oklahoma City, pointing out some of the familiar places that I frequented while living there in the late 1960s.
Dad's normal evening routine was to check his emails and surf around a bit on the Net before watching the evening news and then going to bed. So at around 10 mom went into the computer room to tell him to come watch the news. But dad had already passed away sitting in front of the computer in the chair with his hands folded in his lap, looking like he was simply sleeping.
This was exactly the way he wanted to leave this earth, quickly, quietly and peacefully without lingering in a hospital or nursing home and without enduring pain. I like to think that it was simply his chosen time to depart, especially since he had tied up all loose ends financially and health-wise, had visited with old friends and had seen all his four kids within the last few days of his life.
His cardiologist was suggesting aortic valve replacement surgery once the pneumonia was cleared up, but Dad didn't want any part of more surgery, especially after quintuple bypass in the 1990s. So this was a good way for him to go.
My dad's passing was very similar to the way his own father passed away, sitting in a beach chair while salmon fishing from shore. Fishermen down the shoreline thought Grandpa was just tired and went to sit down in the chair, it wasn't until later on that they realized he had died. But he was doing something he really loved, fishing–what a nice way to go, don't you think?
God bless you and keep you Dad, you will be sorely missed by your family and friends. There's no one that can take your place, and thank you from the bottom of my heart for all the lessons learned, good and bad.
You always encouraged me to be the best at whatever I loved and to follow my heart. You instilled in me a love and confidence to perform in front of an audience, no matter how big or how small, whether through singing, teaching or speaking engagements.
It's also because of you and the "tricks of the trade" lessons you taught me that I enjoy public relations and promotion as much as I do. Knowing that I can do anything I set my mind to and to go after it, is a wonderful quality to pass on to your children.
I sure will miss the almost daily early morning phone calls from him asking, "Anything new up there?" and in the winter, "What's the weather like, is it cold enough for you yet?" and on Sundays, "Are you watching Sunday Morning, they have a really great segment coming up?"
Big highlights in my father's life were his love for and performances in barbershop quartet singing, the Scottish Clans of Shaw and Campbell, border collies, horses, Oklahoma Horse Council, the OKC computer club and genealogy. I'm sure I've forgotten some, but these are the really big ones I remember him enjoying for years.
Thank you, thank you, thank you dad I'm eternally grateful to have chosen you as my father! Please greet all those family members that have gone before you, we will all be reunited soon for another round!