What a lovely way to spend my birthday this morning, sitting out on the back deck enjoying basking in the sun and watching all the wild birds and hummingbirds at the feeders!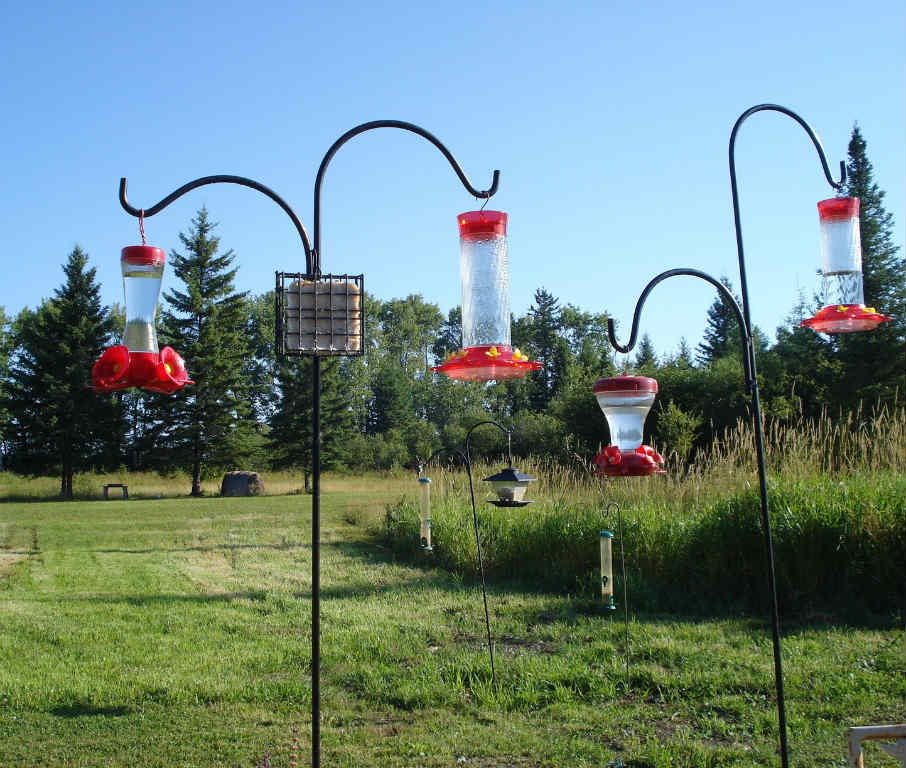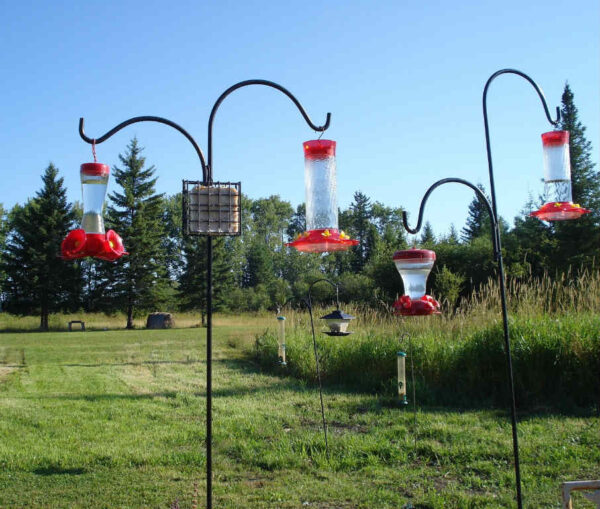 But as you'll notice, there's nothing left for seed in the wild bird feeders in the back row there. And wouldn't you know, not a single hummingbird at their feeders when I took the picture, either.
I think the deer got to the bird feeders overnight as they've done in the past, since I just filled them yesterday!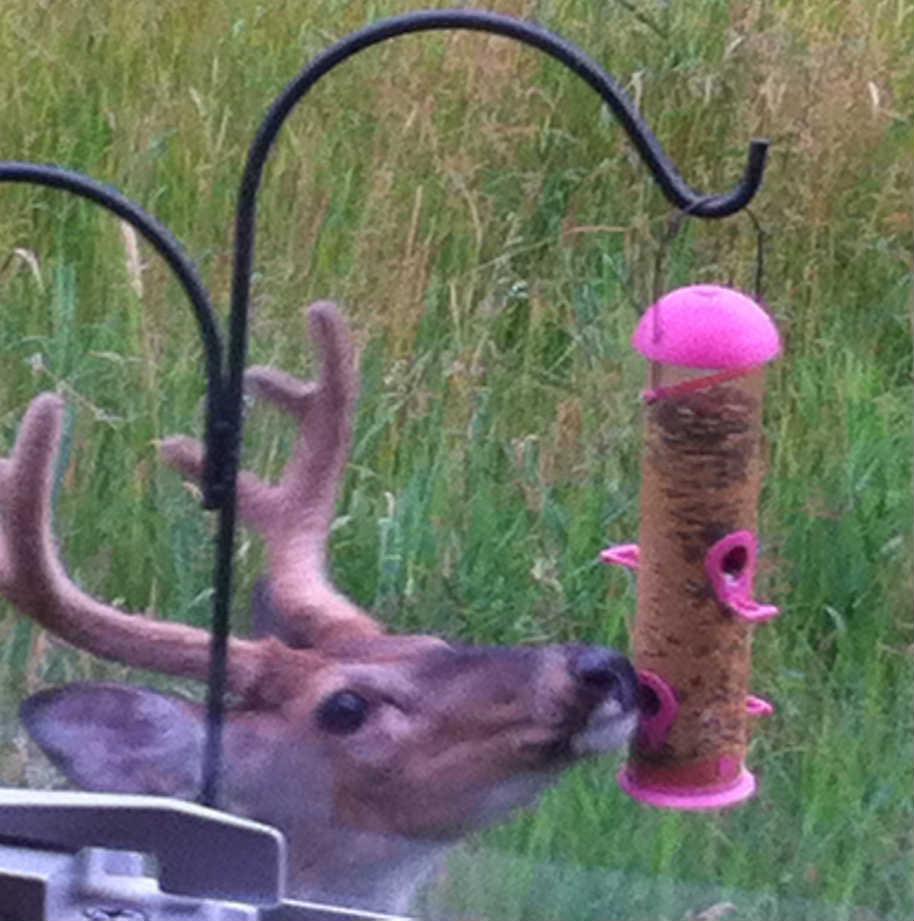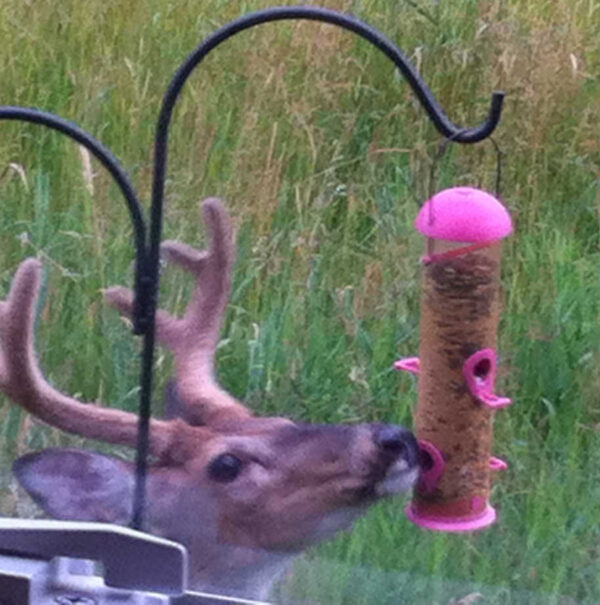 Also saw some real cuties at the end of the driveway with mamma a few days ago. Can you see all three of the deer triplets? Twins are common, but not the triplets so I feel especially blessed to have seen these babies. Watched one of them running circles around mamma and other siblings. Golly was that fun to see, wish I had been quick enough to video his antics!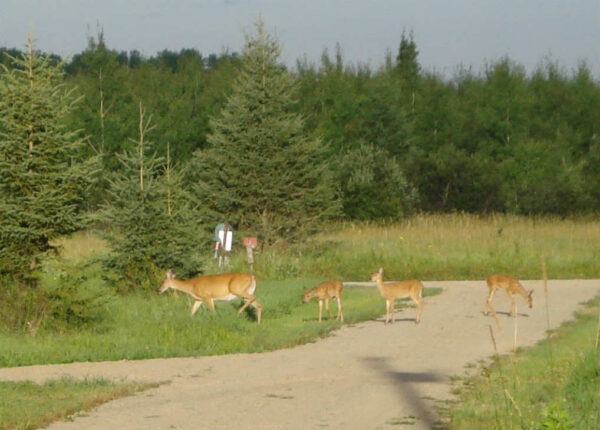 And the best birthday present ever for a gal like me that harvests her own bulrush and cattails leaves for weaving seats, is this! Thanks so much for the gift of the old sickle, from my thoughtful neighbor. Beats a cake and icecream anytime, especially when you are trying to lose weight!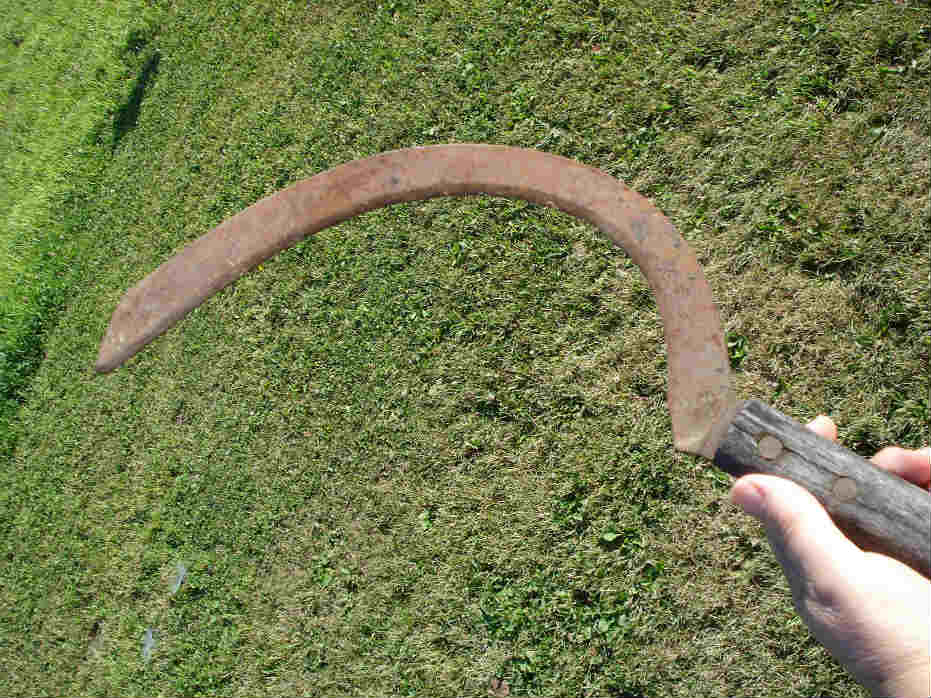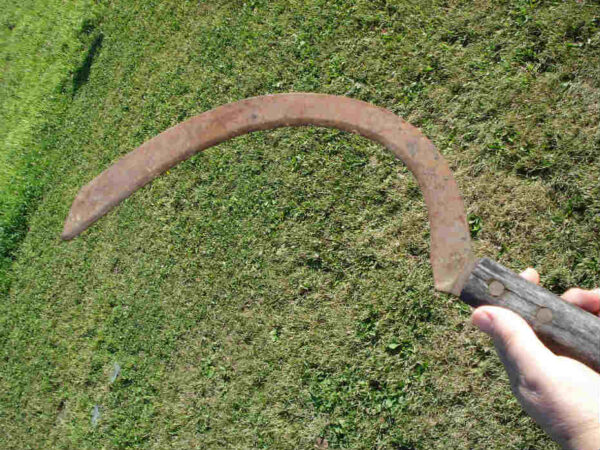 Thanks to all my friends and relatives sending me birthday cards the "old fashioned" way via postal mail, and to all the well wishers on my social media networks! You're the best!