#THROWBACK-THURSDAY–Opening a wicker repair shop
I have always carried on my business at home so I could care for my children when they were young, and to save on expenses afterward. But in 1991, when the kids were in junior and high school, I found a very good, (make that cheap) place to rent in a small town only 10 miles away from where I lived. So I jumped on the chance and made the big move, with structured hours and everything.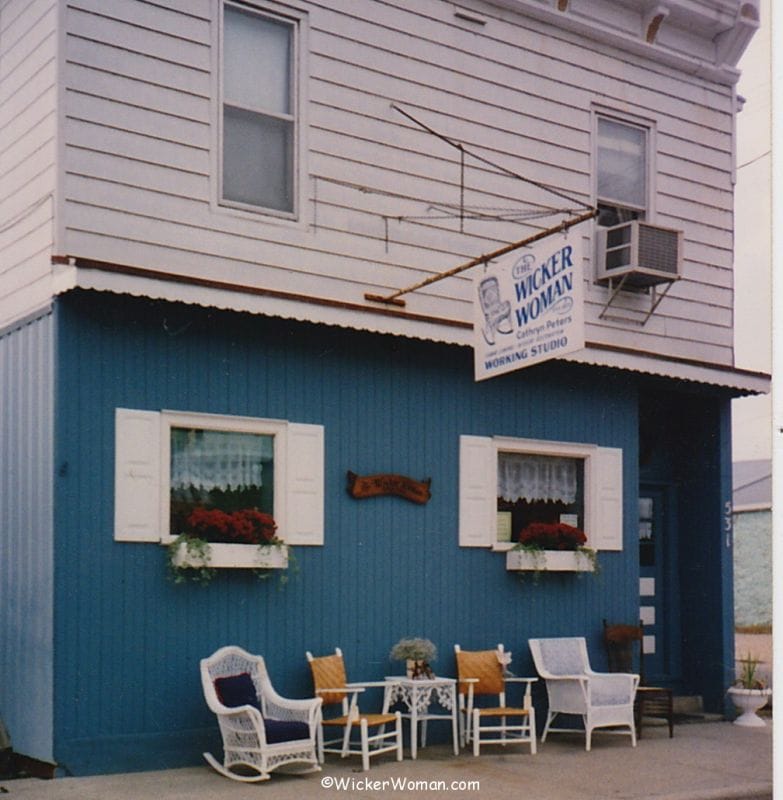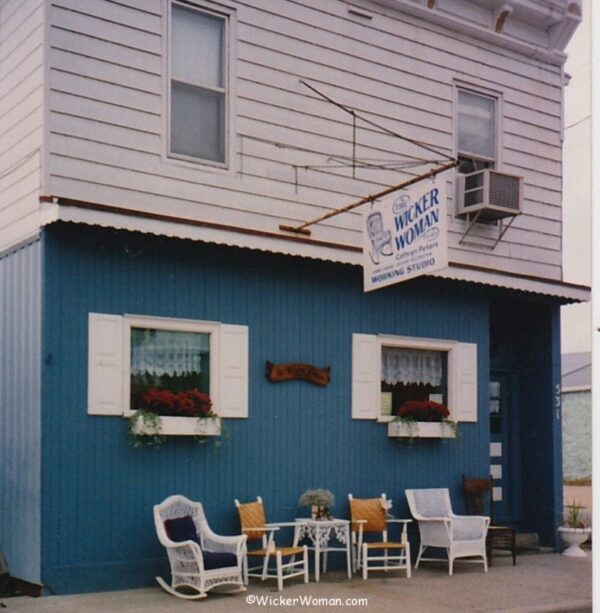 It was great taking the business out of the house. I loved driving to work, "punching" a time clock again, maintaining regular hours and being right on Main Street of this small town in southern Minnesota.
I realized right away, that I couldn't maintain the regular hours of 9-5pm at my new wicker repair shop that I planned, and would need to be "Open by Chance or Appointment," instead. And I hung one of those clock appointment signs hanging in the window of the front door, to cover myself when gone from the shop.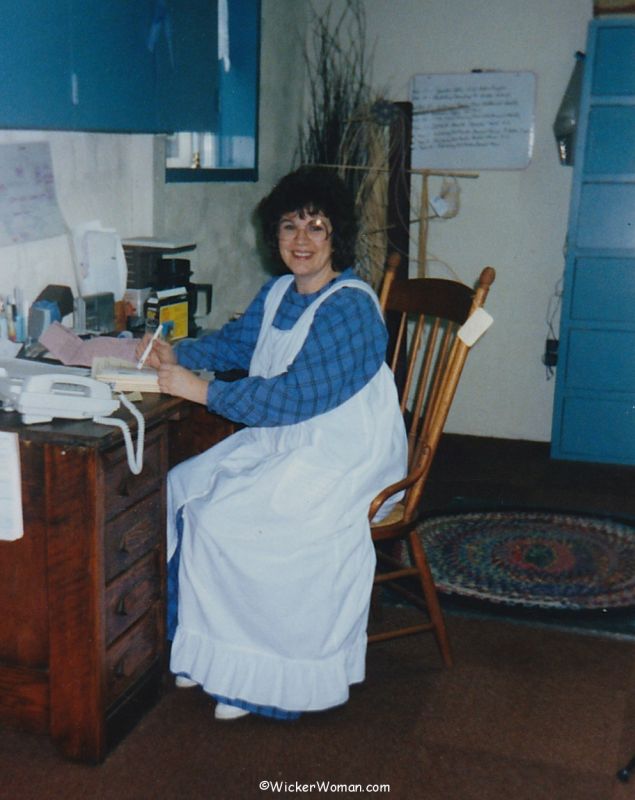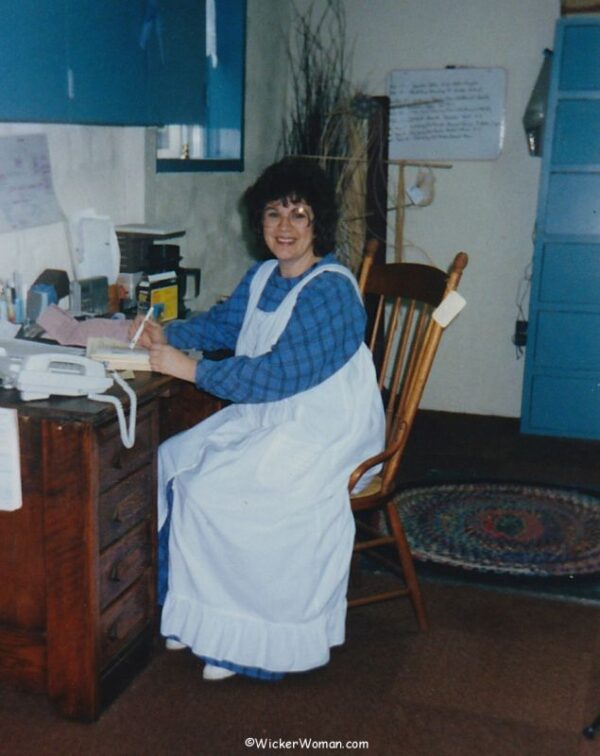 Because of course, whenever I had to leave the shop to pick up or deliver chairs, walk down to the post office, go into the kid's school to take them to an appointment or whatever, that's the exact time someone would come to the shop and find me gone! Shortly afterward, people said I was never at the shop, can you believe it?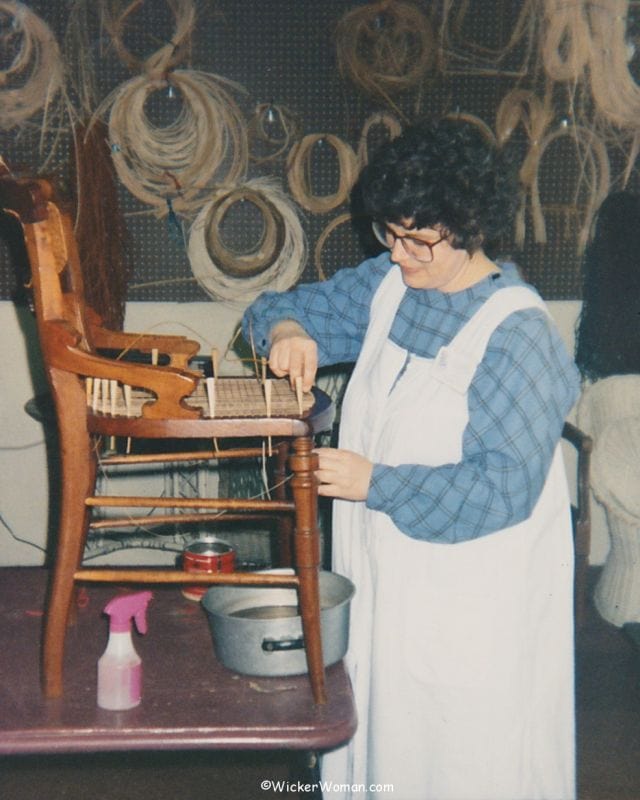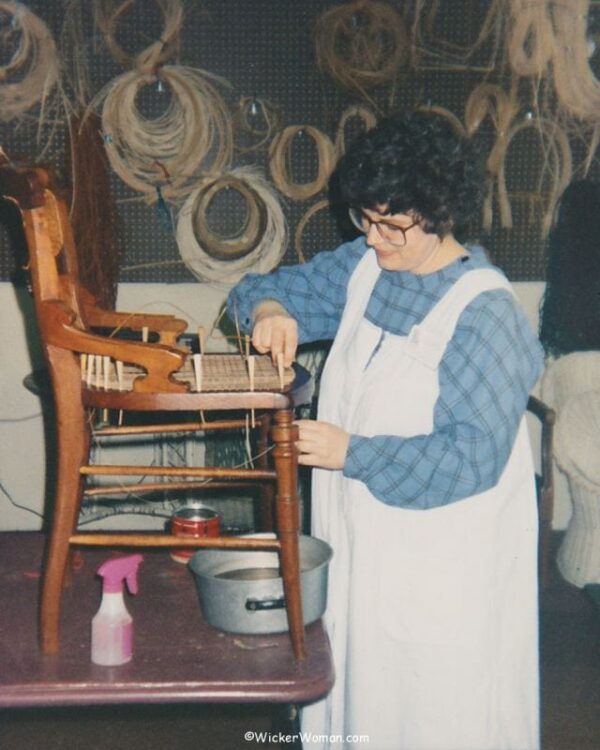 After I'd been renting the space for several years, the landlord decided to put the building on the market. So hubby and I decided to buy the 100-year-old building, leave our rental home in the other town, and move into the two-bedroom apartment upstairs over the wicker shop!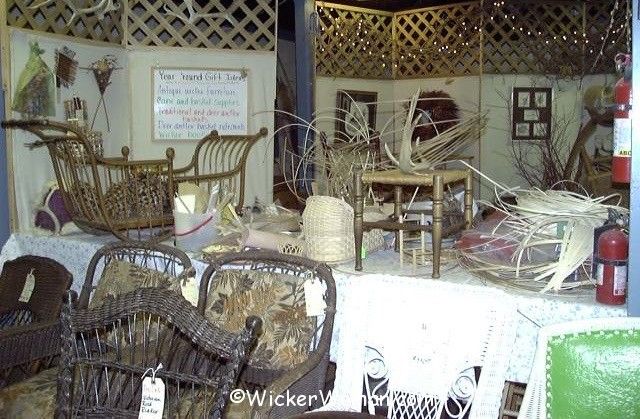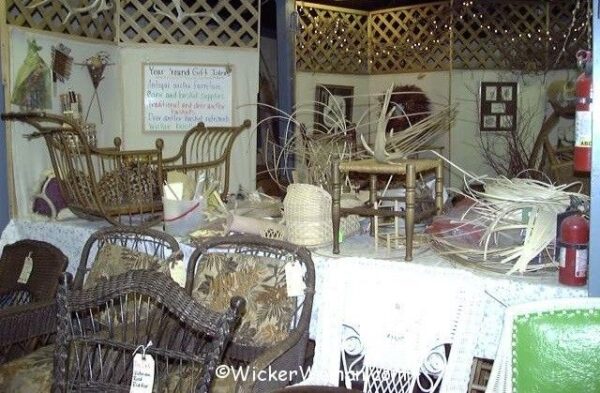 This worked out fantastically for me, because now I had the best of both worlds. Just like the shop keepers of old, living above my business. No more commute, and separation from business and home.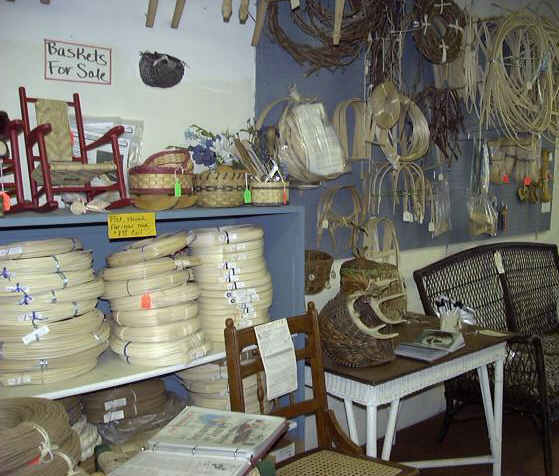 The lower retail shop looked very professional for a wicker repair shop and yet, I could go upstairs whenever I wanted. I could even go up there for a nap over lunchtime if I was so inclined.
I had a wonderfully cheerful oldfashioned shopkeeper's bell on the door, (hubby hated it), so I could hear any time someone opened the door and could quickly run down the stairs to assist them.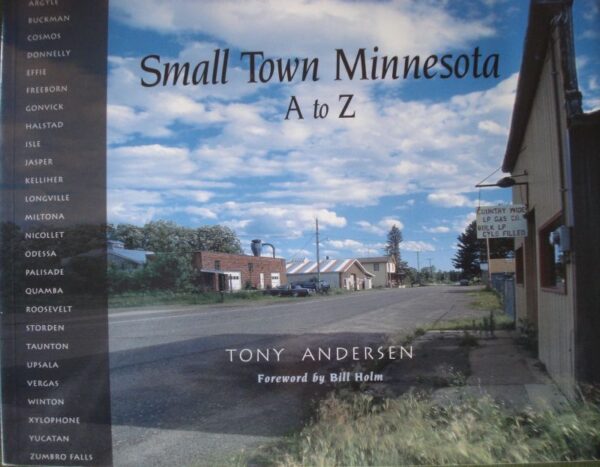 Then one day in 1998, I was doing some chair caning and gazing out the front window, when I noticed a guy walking down the street packing a bunch of camera equipment.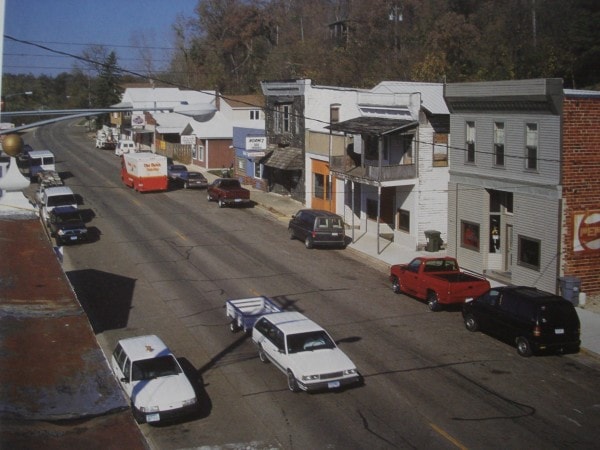 Since long ago, I had appointed myself the unofficial Welcome Wagon for Zumbro Falls, I went outside and struck up a conversation with this newbie to our town, who frankly looked a bit lost.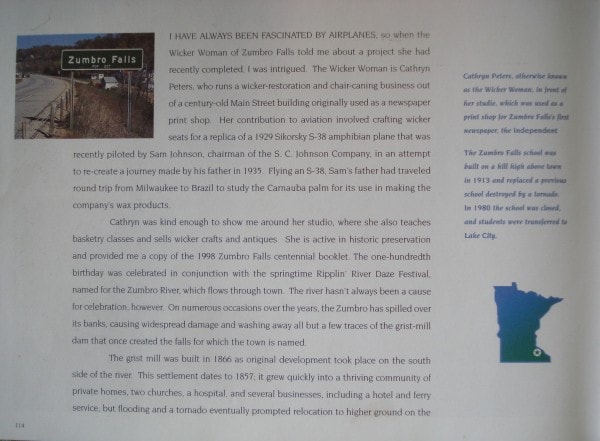 Come to find out, this guy was a writer and was on a mission to write a book about small towns in Minnesota with a population of less than 1,000 people, using a city for each letter of the alphabet.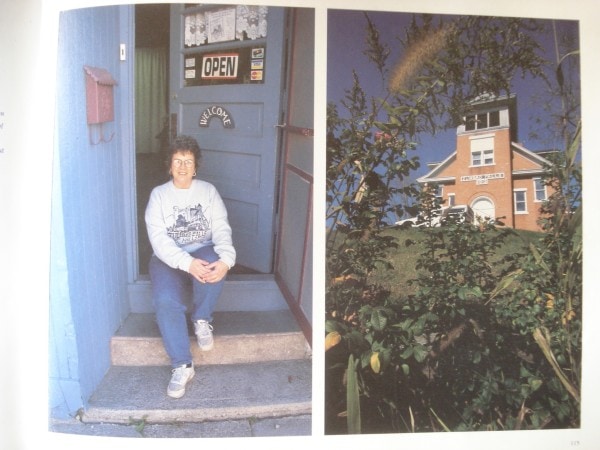 Author Tony Andersen was here to write about our little town of Zumbro Falls, to finish out the alphabet for the ending to his book!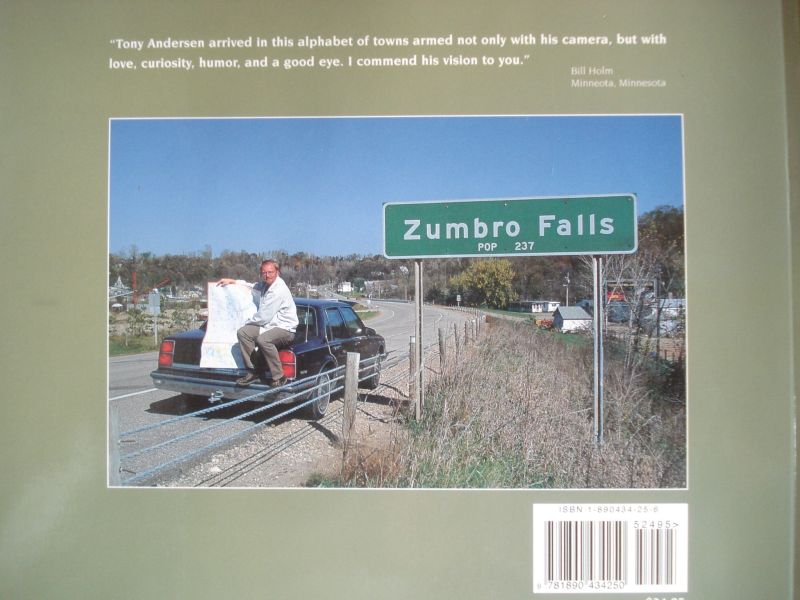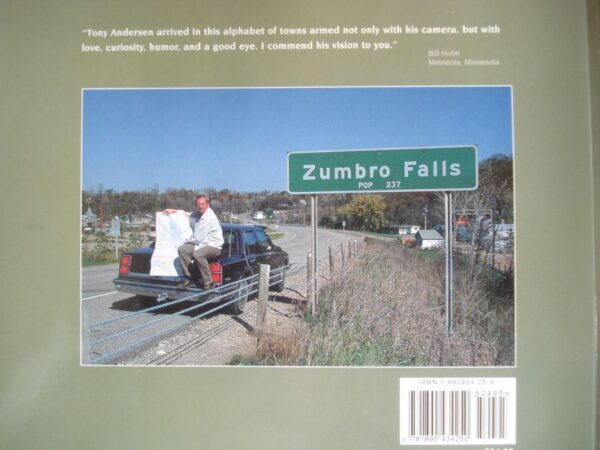 Tony did a wonderful job on the book and I will remain indebted to him for including my wicker repair business in his Small Town Minnesota from A to Z historical book.
Those of you from northern Minnesota, where I now live and work, might recognize the tiny town of Effie, MN which is only about 60 miles west of me here in Angora, MN.
Have you seen this terrific book, or maybe own a copy already? Please let me know if you are familiar with some of the other small towns Tony covered in the book. Small towns origins and people have always fascinated me, how about you?