What are the normal chair caning prices? Have you ever wondered what are chair caning prices near me? How much would it be to get your chairs re-caned? Or maybe to have that primitive slat-back chair with the natural rush seat rewoven?
How about that wicker rocker with the cane seat from Aunt Sally? What would it cost to get that repaired and fixed so you could use it again? Stick around cuz I have just the answers for you!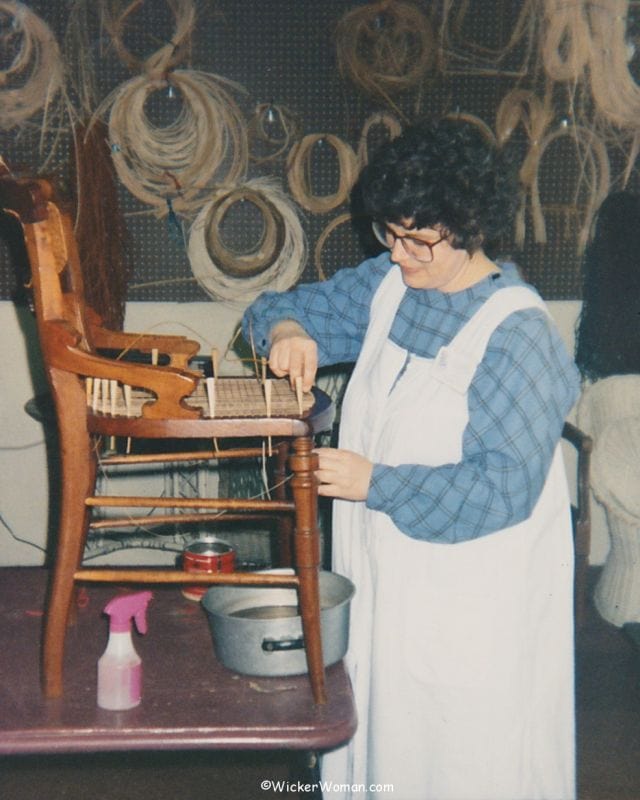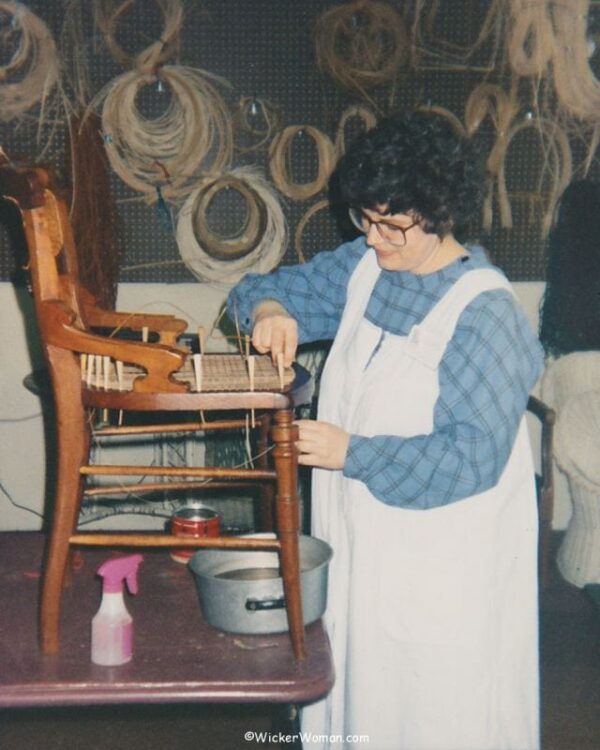 You can check out the Pricing-Charges page here on WickerWoman.com to get an idea of what I charge for doing chair caning, rush and other seatweaving patterns as well as wicker restoration work.
Although I'm not currently taking on any new seatweaving or wicker repair work right now, you'll find a listing of my chair caning prices, and a few other patterns too , so you can compare to seatweavers in your area.
Use my chair caning pricing as a guide only and keep in mind that I don't have a lot of overhead expenses and live in the Midwest where the cost of living is comfortable. And I've been doing this as a full-time business for many, many years now and have repaired and restored thousands of pieces over the years.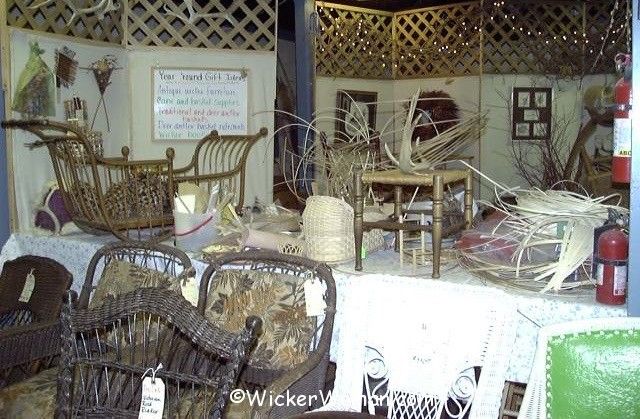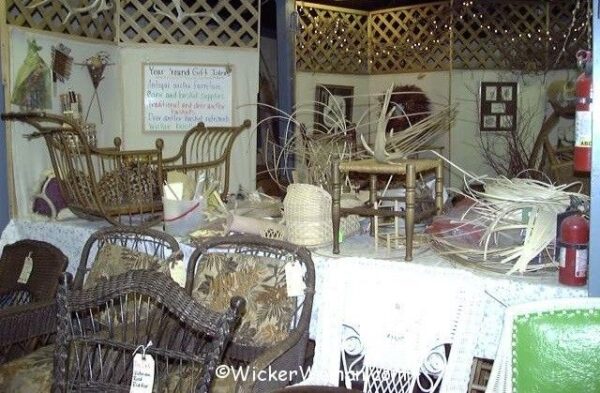 Remember that seatweaving and wicker restoration pricing varies across the country because of several different factors. The cost of living, what the market will bear, and the proficiency of the weaver all go into the final pricing that a professional repair shop charges.
Typically chair caning charges on the East and West coasts are a bit higher than they are in the Midwest and the South because the cost of living is generally higher on the coasts.
Check out the National Furniture Repair Directory™ here on WickerWoman.com to find a local chair caning and seatweaving pro near you.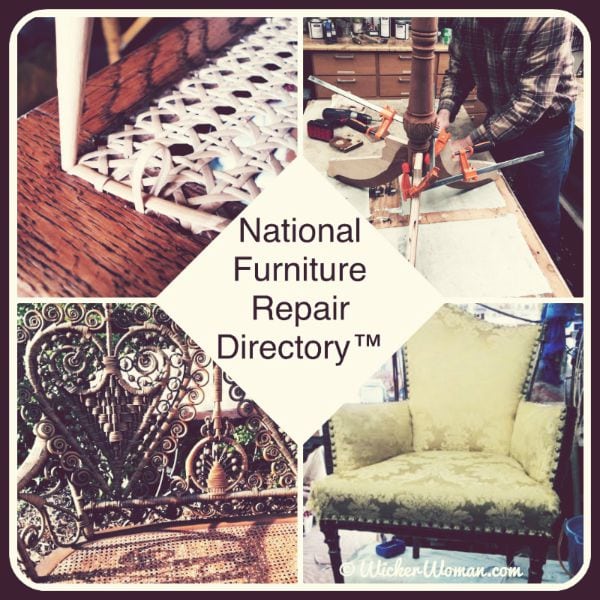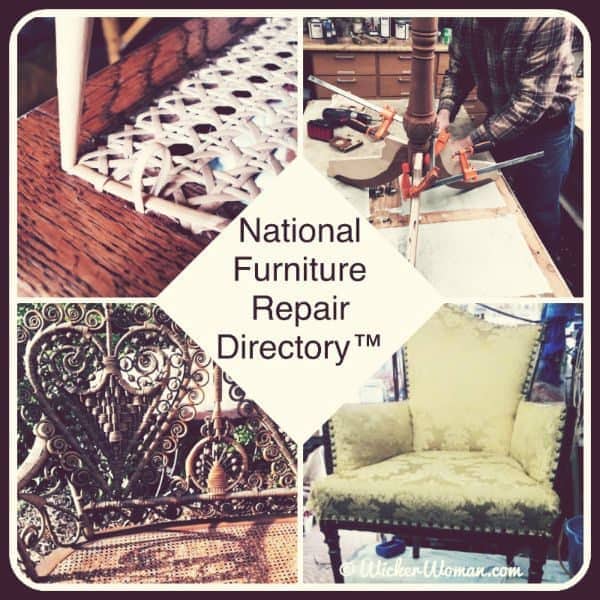 While you're there, you might want to visit the Upholstery, Refinishing, and Wicker categories too, just in case you are in need of other services.
Tell whoever you contact that you found their name listed on the Wicker Woman's National Furniture Repair Directory™ — ALWAYS FREE TO USE!
Happy Weaving! Be sure to tell whomever you contact that you found them through the National Furniture Repair Directory™ WickerWoman.com!