When I first started repairing antique wicker furniture back in the mid-1970s, I would get in a lot of Victorian-era wicker pieces that quickly became my favorite pieces to restore.
My favoritism was due to the excellent craftsmanship of the period and the use of first-growth, quality cane, and reed materials.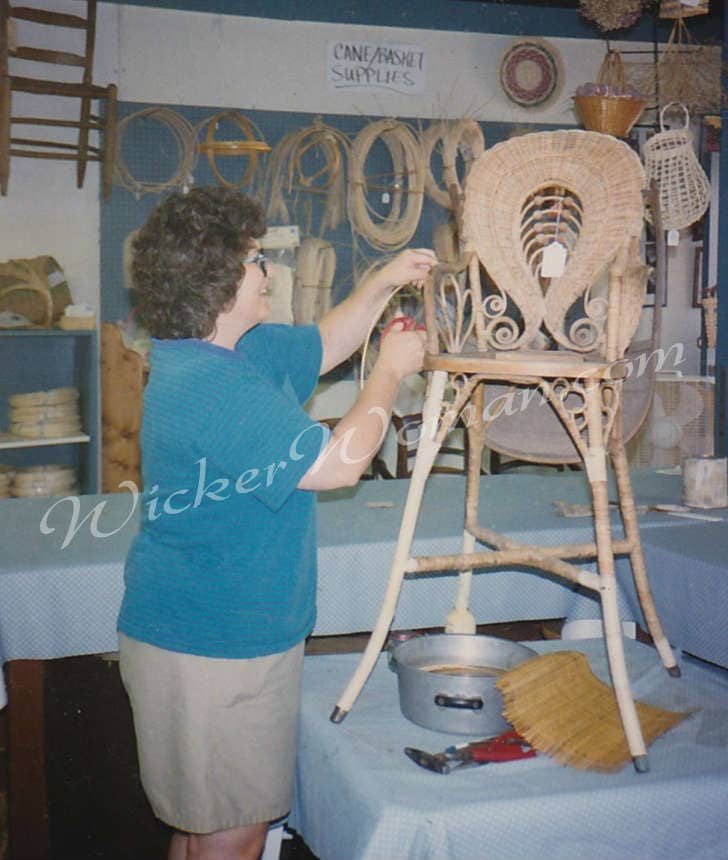 But there are several other styles made in various eras that you might be interested in hearing about and seeing some pictures of, too.
Although wicker pieces have been made since the beginning of recorded history, I will just be talking about the American wicker furniture industry from the 1840s-1940s here in this blog post.
Early Wicker 1840s-1860s
Wicker furniture from the mid-1800s was light and airy, typically made from rattan and willow, and was simplistic in design. Except for the elaborate distinctive esparto braided design (made from very fine, thin willow osiers), made by the Colt Willow-Ware Manufactory.
Victorian Wicker 1870s-1890s
Victorian wicker furniture, popularized during Queen Victoria's reign, was typically made with hardwood frames, embellished and wrapped with rattan reed (the inner pith of rattan).
These designs were characteristically heavily embellished with scrolls, curlicues, beading, chain loops, Spider Web and Star of David woven cane backs, with close-woven "set-in" machine cane webbing for seats.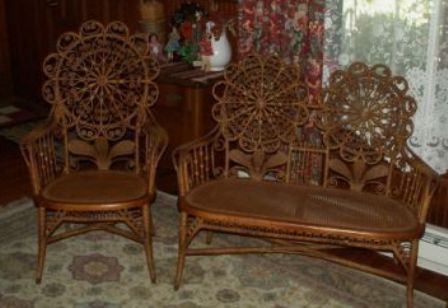 Victorian Parlor Set
Enormously popular during this time was the wicker baby carriage or "perambulator." Called the "Golden Age of Wicker" during the later part of the century.
Turn of the Century or Progressive Age 1900s-1915s
This new progressive era welcomed in a decidedly different style with the ever-popular reed, but also with the reintroduction of willow.
Styles changed to the simple, sleek look of the reformist, Progressive era called the Mission, Craftsman, and Bar Harbor styles.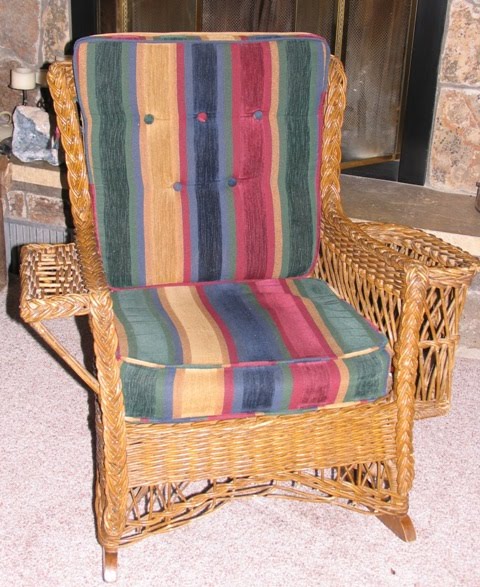 Bar Harbor Reed Wicker
With open weave lattice-look devoid of embellishment, this wicker was popular furniture for summer cottages and Adirondack lodges and seaside resorts. And in 1904, the invention of the paper fibre was introduced and later, wicker furniture frequently sported upholstery fabrics.
Machine Age or Modern Age 1915s-1930s
In 1917 the mechanized Lloyd Loom was invented, producing woven paper fibre "sheets" or "fabric" and took the industry by storm.
Not only did this machine lessen the cost of the hand-woven wicker for the customer, but made massive amounts of easily affordable wicker available to the public.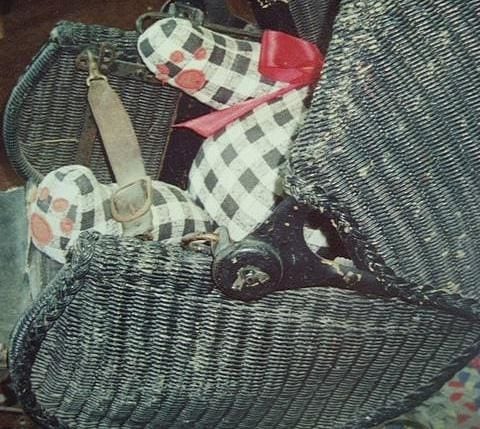 Both the machine-made Lloyd Loom wicker and the handwoven paper wicker were now painted. And during the 1920s often featured diamond patterns in the backs and sides called the "Art Deco" style. Set-in upholstered cushions were the rage in couches, rockers, and chairs, then too.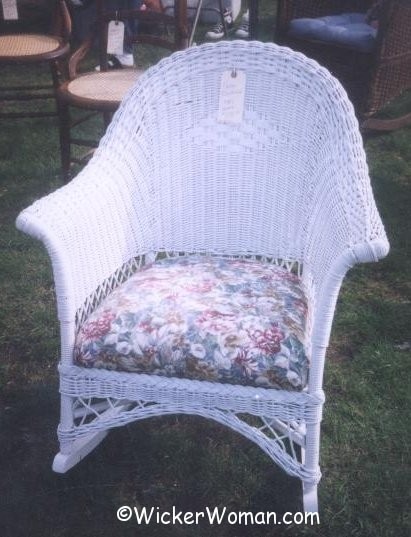 Toward the late 1930s, yet another new style of wicker was introduced called the Modernist "stick wicker." This type of wicker furniture was made from sticks, poles, or strands of reed and/or willow rods.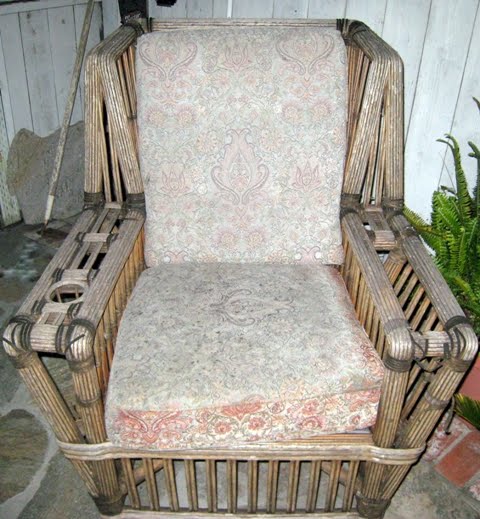 At the very end of the 1930s and into the early 1940s, wicker furniture took a drastic turn with the advent of tubular steel "modern" furniture. Shortly thereafter it totally lost favor with the buying public.
Luckily, wicker furniture seems to makes a resurgence in popularity about every 25 years, though. And now there are some excellent reproductions being made, as well as good quality all-weather pieces for you to use outdoors on your decks, patios and at poolside.
But please remember to always take care of your antique and collectible wicker furniture. Never leave it outdoors where the elements can destroy those precious antiques.
"Once those fine old wicker pieces are gone they are gone forever. You can't make new 'antique' wicker to enjoy during your lifetime."

The Wicker Woman–Cathryn Peters
Check the Articles tab at the top of any page for helpful hints and tips on caring for your wicker, painting wicker and other interesting details on cane and wicker furniture.
Hope this helped! Do you have antique or collectible wicker furniture too? Please let me know in the comments below if you own wicker furniture and what wicker era yours is from.