WEDNESDAY WICKER WISDOM–Does your wicker need to shape up?
Have the years taken a tole on your antique wicker pieces? Are they in need of some drastic TLC? Does your wicker need to shape up? Not quite ready to be relegated to the flower garden to act as a plant support like this one in the picture below?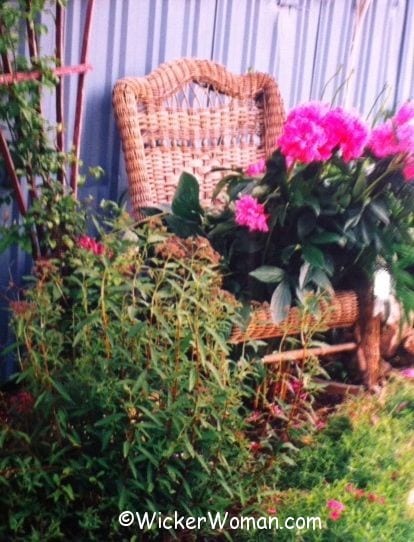 Now don't everybody get your knickers in a twist–I only suggest you treat your wicker this way, IF it is totally beyond repair.
Get your piece evaluated first by a wicker restoration expert before doing any further damage!
Take extremely good care of your wicker furniture, because once they are gone, you can't make new antique.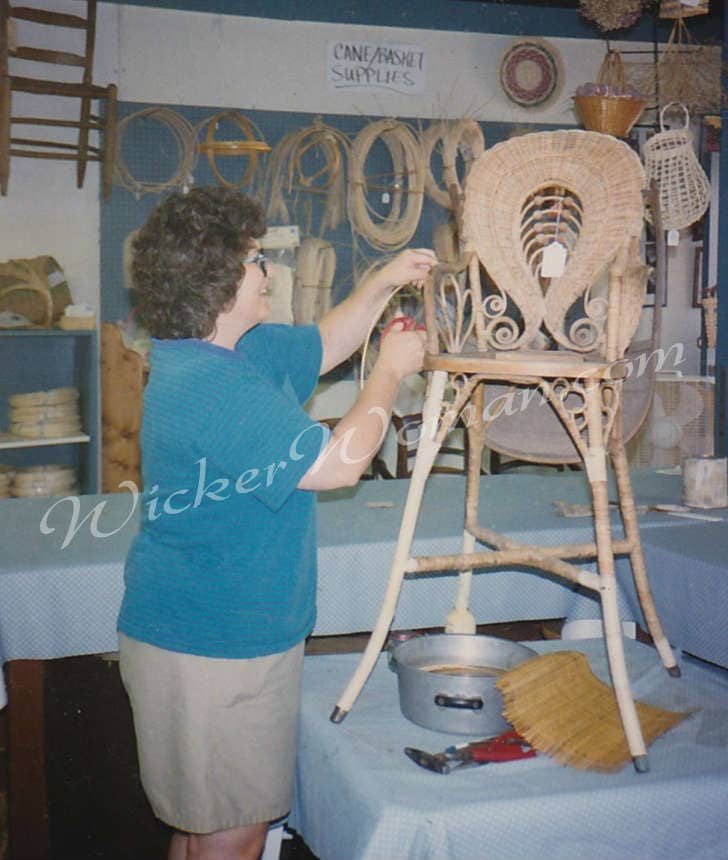 To treat a wicker piece like this, leaving it outdoors, if it could be repaired or restored, would be a crime in anyone's book, don't you agree? Not sure what to do to keep your antique wicker in good shape?
Please take a look at this article that will tell you all the steps to take, "How-to Care for Antique Wicker Furniture"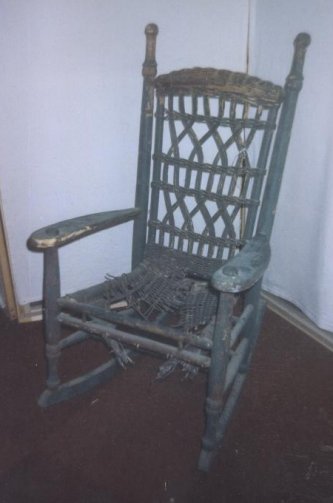 And if you need any more hints and tips with wicker furniture, be sure to take a look at the Wicker FAQ page where I answer some of the most commonly asked questions about wicker and how to care for it.
Need a little refresher course as to what wicker actually is and what materials are used in its construction? Then take a look at some of the Wicker Articles listed here.
Well, that should be enough exercise to last you through springtime so you can enjoy your wicker this summer! What kind of wicker furniture do you have and how do you use it?
Love to hear about your wicker or maybe about some treasured family heirlooms, leave your comments below and feel free to share this post with your friends and on Pinterest.