Slideshows here feature the various methods and techniques of the wicker repair process used to restore antique wicker pieces so they can once again be used and enjoyed by their owners.
In the gallery below (click an image to open a slideshow), we see a Victorian, Heywood-Wakefield rattan reed wicker rocker in need of some pretty extensive restoration.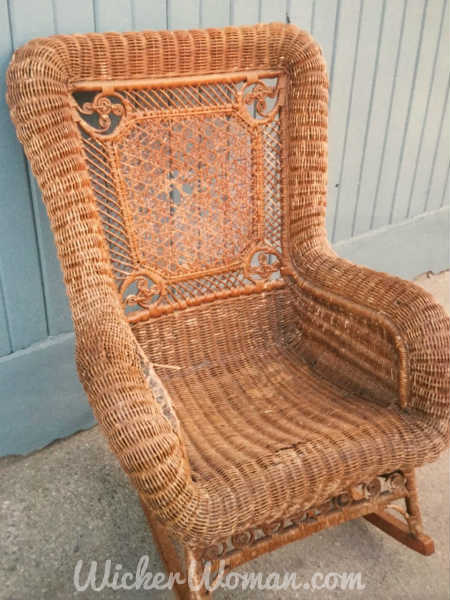 Luckily this Victorian wicker rocker was still in its original condition of stain and varnish, making it more valuable than if it had been painted over its original finish.
This Heywood-Wakefield wicker rocker was constructed of a hardwood, steam bent framework and woven completely with round, rattan reed and cane. The rocker design featured a very decorative and intricate strand cane back.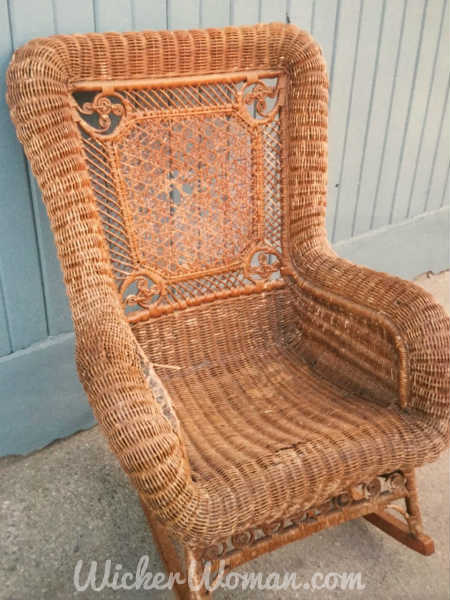 The back had a fancy, advanced cane pattern called the Star of David design which I had to totally replace, taking several hours weaving by hand. There was heavy damage to both serpentine arms too, as well as many broken rattan reed weavers in the seat.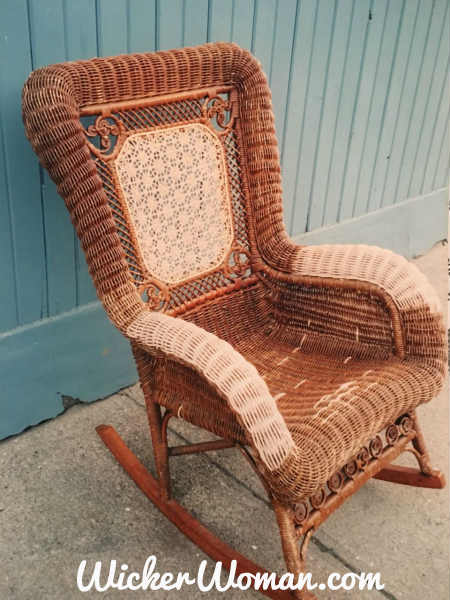 After I made all the repairs to the cane and reed, then I stained the new pieces to match the old and applied a couple coats of varnish to the entire rocker.
When it was back to original condition and looked great! Wouldn't you agree? The customer was certainly pleased with the results and now could enjoy rocking away the time on her precious antique rocker.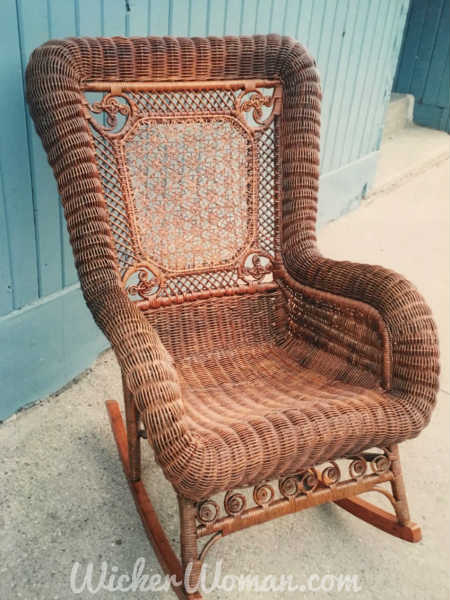 If you have previously painted wicker piece or wicker that is not a valuable antique piece and you want to paint it, please read my article, "How-to Paint Wicker Furniture." for hints and tips!

Be sure to see the Wicker Repair Experts–National Furniture Repair Directory™ to locate a restoration expert if your antique wicker furniture needs some TLC.