Ever wondered how to care for your wicker furniture? Do you need to know how to clean and maintain your prized antique wicker pieces or new ones you found at a flea market?
Cathryn Peters, a 45+-year veteran wicker furniture restoration expert, shares her knowledge on wicker furniture care that she's picked up over the years.
Here she's offering free tips and hints on how to care for wicker furniture, how to clean it and maintain to keep your woven wicker furniture in optimum year-round shape.
Care & Cleaning of Wicker Furniture–Best Tips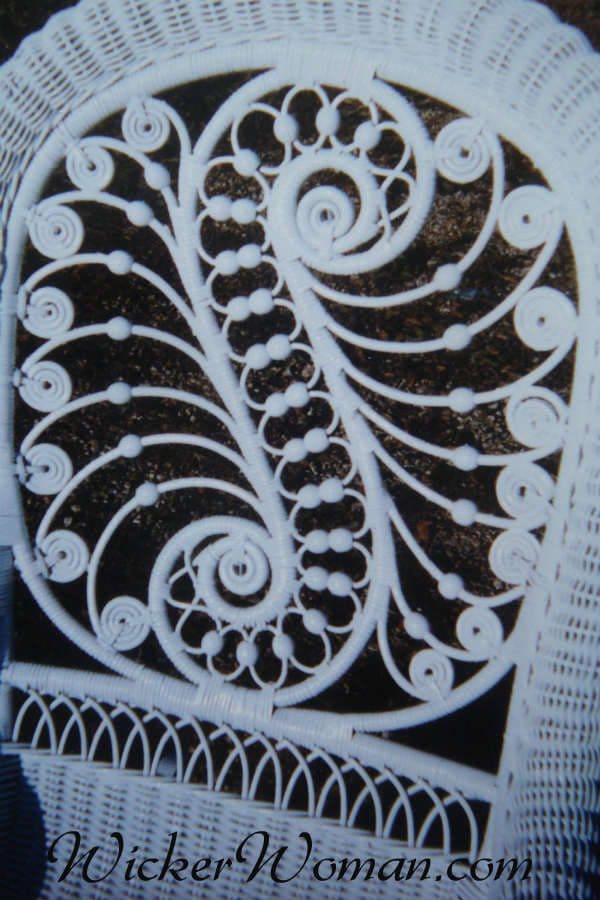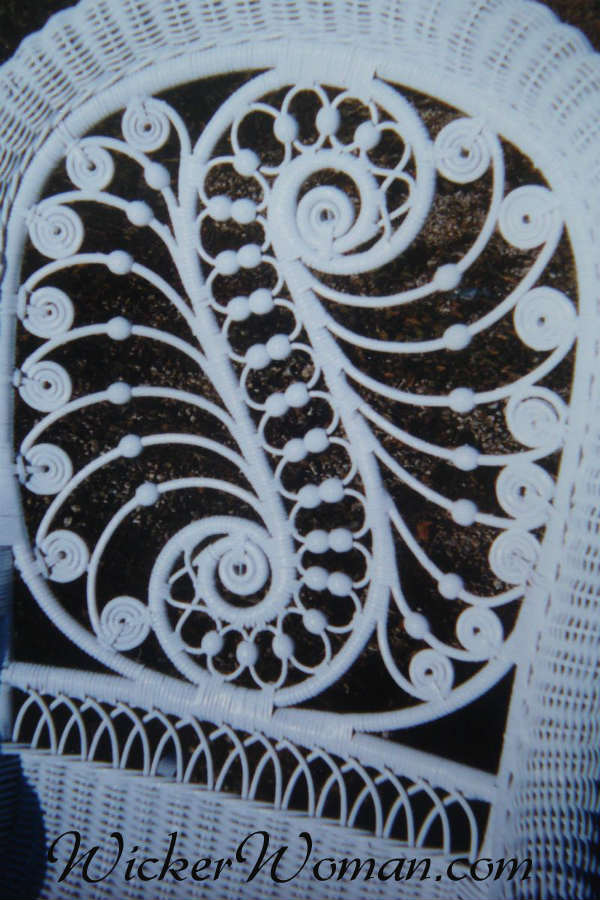 KEEP WICKER DUST-FREE

To remove surface dust, regularly vacuum wicker furniture using the soft bristle brush attachment.
To get stubborn dirt, fuzz, or animal hair out of the crevices use a new, dry paintbrush to brush it out or use an ice-pick, awl, or tweezers to pull out the material.
KEEP WICKER CLEAN

Wipe up any spills with a clean cloth, dampened with a light detergent or Murphy's Oil Soap in water.
Rattan reed wicker can be thoroughly cleaned outdoors by using the spray hose and light detergent. Rinse well and dry completely before using again. Use caution here, because water can lift the finish.
Paper fibre rush wicker should never be sprayed with or immersed in water since it's made of twisted paper and may be destroyed by water.
CONTROL HUMIDITY LEVELS

Maintain even humidity in your home to keep antique wicker happy.
Humidity levels that are too low cause rattan wicker to dry out and become brittle, but too high humidity subjects the wicker to mold and mildew.
Consider using a dehumidifier if your furniture is subjected to high humidity conditions or at least move the wicker piece to an area with good air circulation.
REMOVE MOLD AND MILDEW

If you do notice mold or mildew growing on your rattan wicker furniture, clean immediately with a solution of hydrogen peroxide in water or bleach in water.
Vacuum the piece first to get up any loose dirt or dust, using the brush attachment. Then use a soft-bristle scrub brush and wash with either the hydrogen peroxide and water solution or the bleach and water solution, (never mix the two).
And then follow up by rinsing well. Let the wicker piece dry thoroughly in the shade on a warm, windy day. Do not sit on until completely dry, about two or three days.
Remove the wicker piece from the area that allowed mold and mildew to collect on it in the first place, and relocate to an area with good air circulation and low humidity.
PROTECT WICKER SEATS

To add life to the seats of your wicker furniture, use padded chair seat cushions.
This hint is especially good for both woven reed wicker and paper fibre seats, but also for any cane seat over 14 inches in diameter.
PROTECT WICKER FROM WEATHER

Never subject your antique wicker furniture to the harsh weather elements of sun, rain, snow or wind.
The fibers deteriorate from the sun, becoming dry and brittle, and the glue joints might loosen.
The fibers can also deteriorate from the excess moisture of dew, rain, and snow, causing the furniture's rattan or hardwood frames to warp.
Using your antique wicker on unprotected decks or out in the garden is a big "no-no." However, a 3-season porch or a porch with a wide overhang is usually tolerated for limited periods.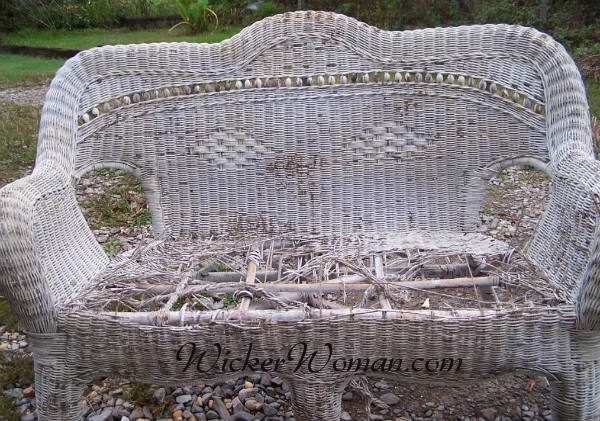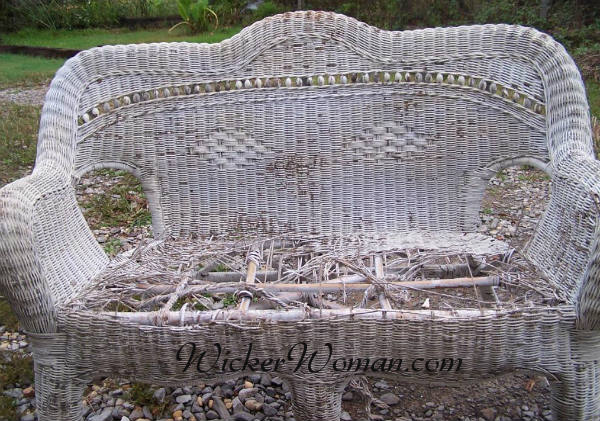 PRESERVE ANTIQUE WICKER FOR FUTURE GENERATIONS

Decorating with wicker today.
Whether your antique wicker is painted, stained or chippy, shabby chic, it's valuable and should be kept indoors and well protected.
Antique wicker makes a great focal point to any room.
Get the same wicker decorating effects outdoors by using inexpensive, easily replaceable, rattan reed wicker furniture or all-weather faux wicker made of resin, plastic or fiberglass.
Now that you know how to care for wicker furniture please remember,
"Once an antique wicker furniture piece is gone, it's gone for good. You can't make another antique to use during your lifetime!"

The Wicker Woman–Cathryn Peters
---
Have more questions about wicker furniture that you need answers for? Then check out the Wicker FAQ page, you'll be glad you did!
Thank you so much for visiting WickerWoman.com and we hope you've found this article on "How to Care for Antique Wicker Furniture",
helpful and will come back often to see updates and changes to the site!
Please Share this article with your friends using the handy social network links below.
---
<– Back to Articles, Tip Sheets, Reports.         Next to–> to How-to Paint Wicker Furniture