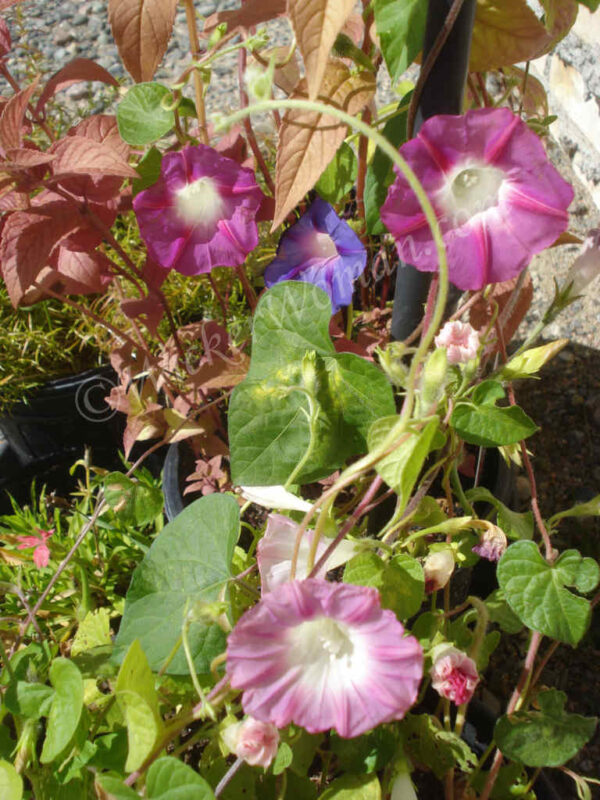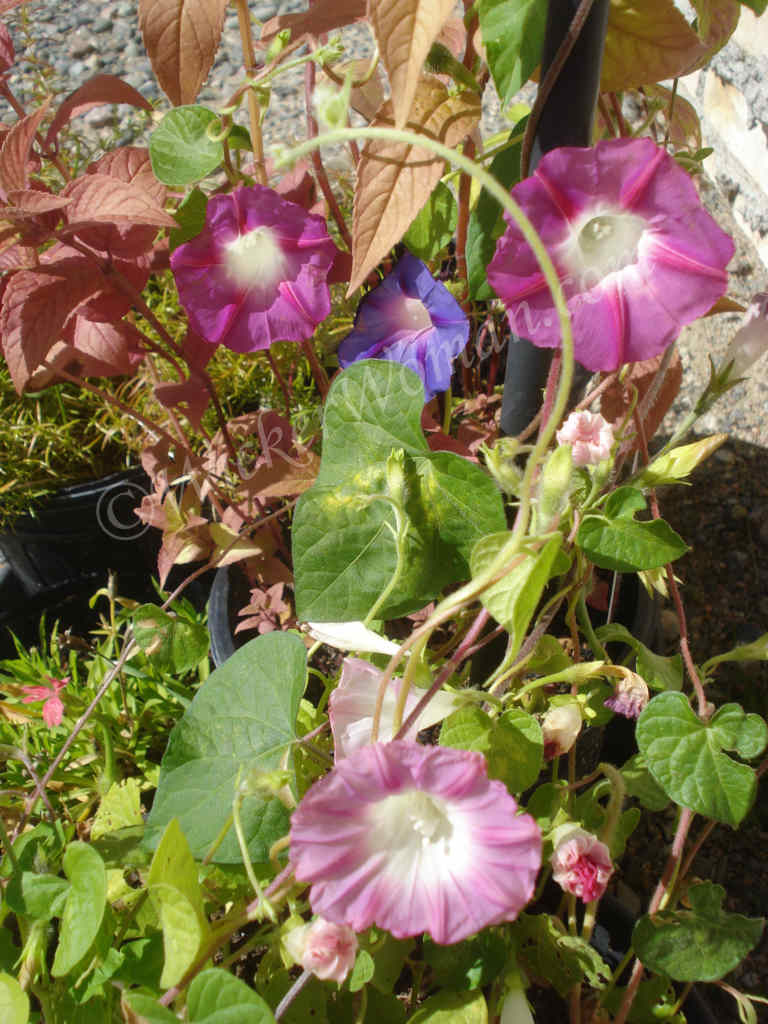 Here it is almost the end of September and my sunny morning glories are just now blooming! They were severely stunted during some frosty May mornings early on this season, when we had a hard frost and are just now rebounding from that trauma.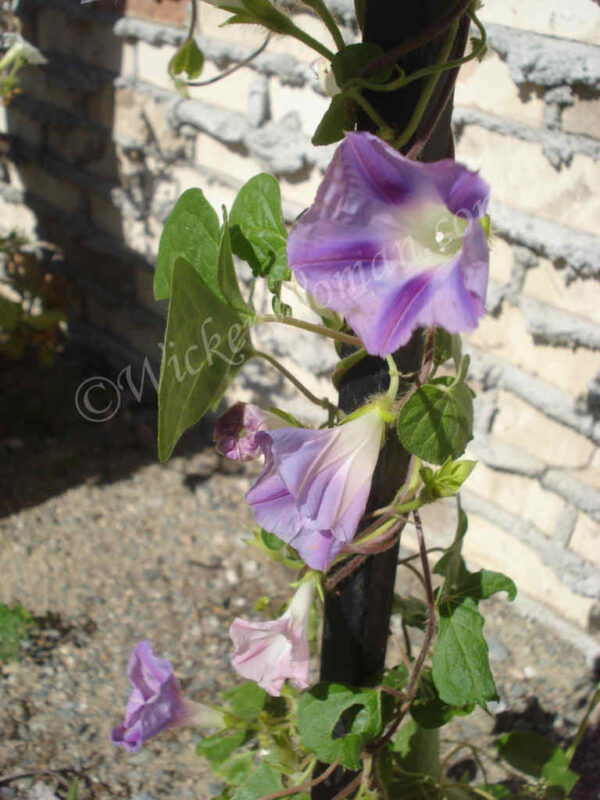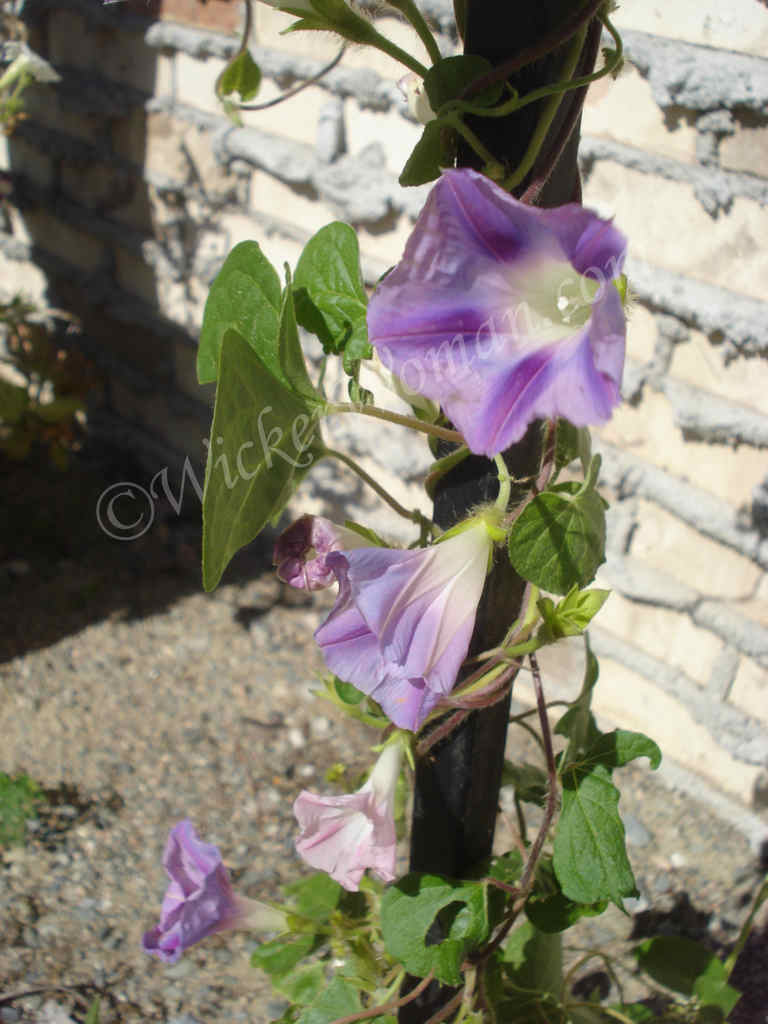 I love stepping out the front door and seeing the morning glories basking in the sun, reaching for the sky with their beautiful, soft colored petals. Such a delightful sight, they truly are "glories"!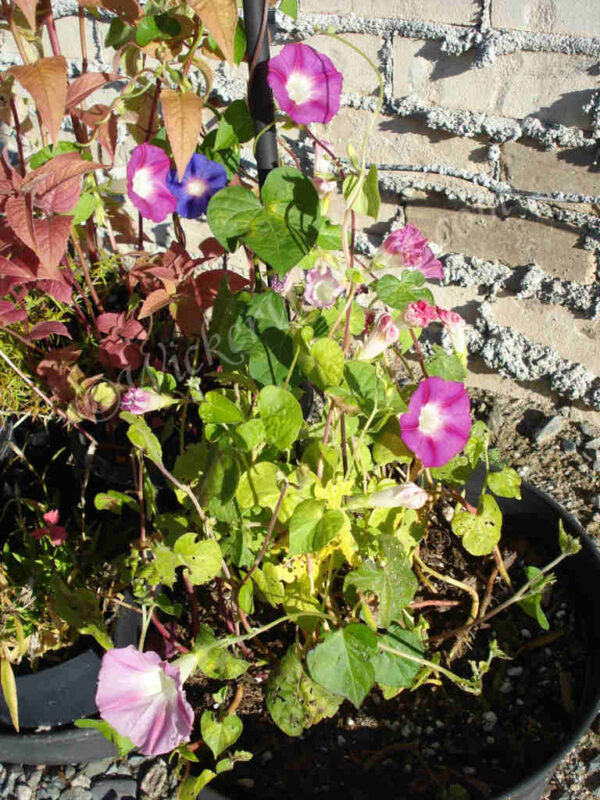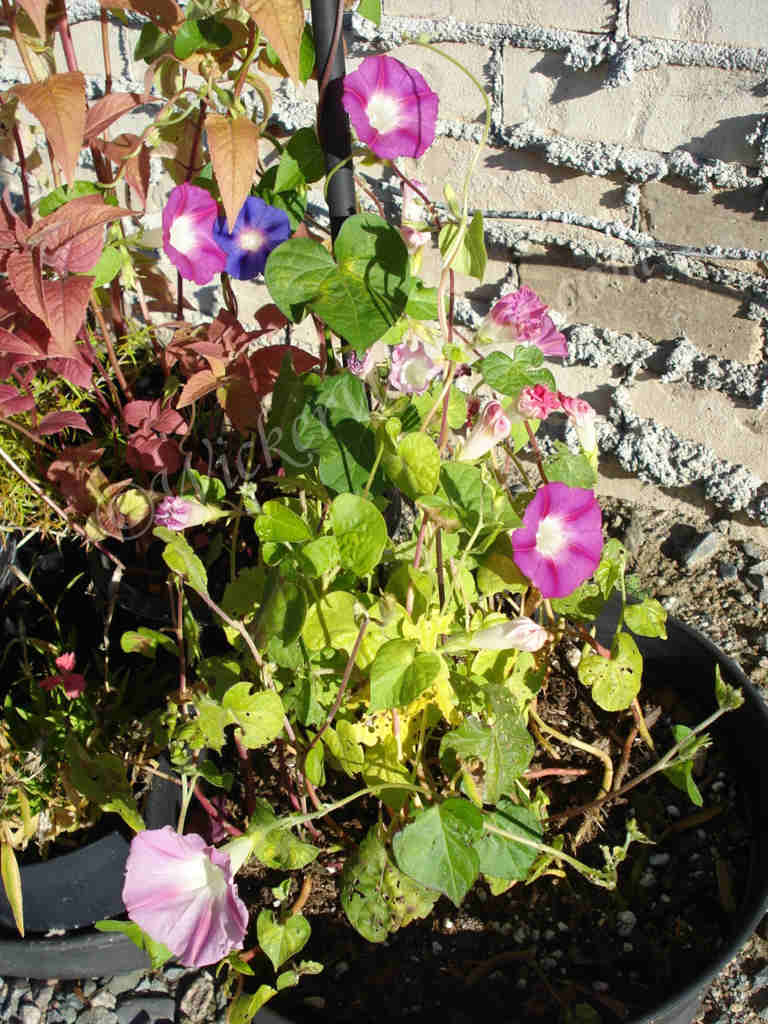 I'm enjoying their bounty until the next hard frost when I'll lose them completely for this year. How did your flowers do this year? Have you already begun fall decorating with outdoor flowers?