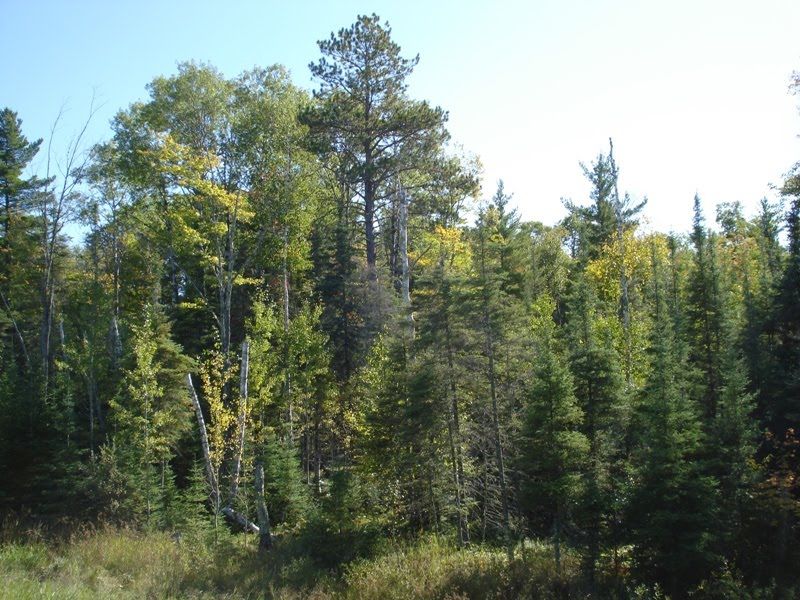 Today I'm going to talk to you about the Tamarack tree, also known as the Eastern larch, which is native throughout northern North America and very prolific up here in the northland of Minnesota.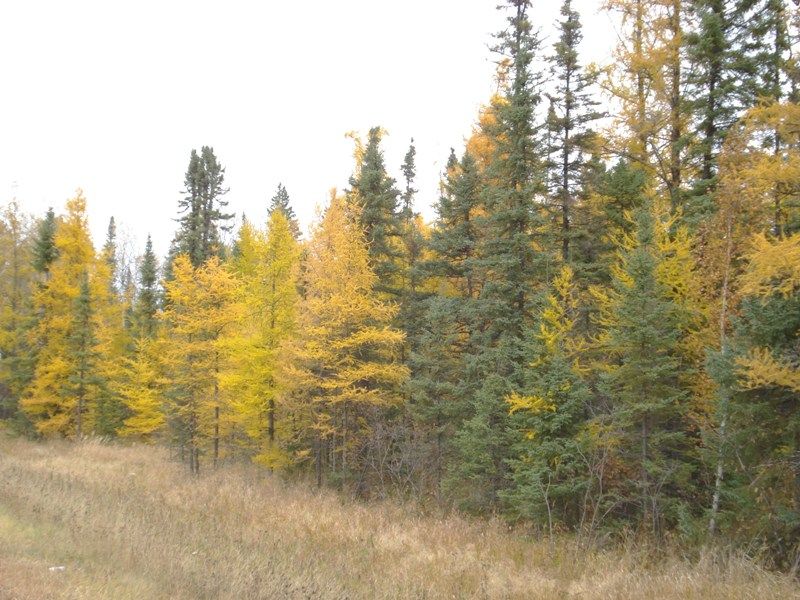 The Tamarack tree is among the few conifers that lose their leaves (or needles) in the Fall and typically grows to 40 feet. It thrives in wetland, swampy areas. Which is why I had never seen it before, living in southern Minnesota, I guess.
Ever since we moved up here in 2002, I've been totally fascinated and in love with this majestic, almost magical, ethereal tree with its light, wispy branches. Each season brings a new appreciation of this tree for me, which others think of as a common inferior "garbage" tree.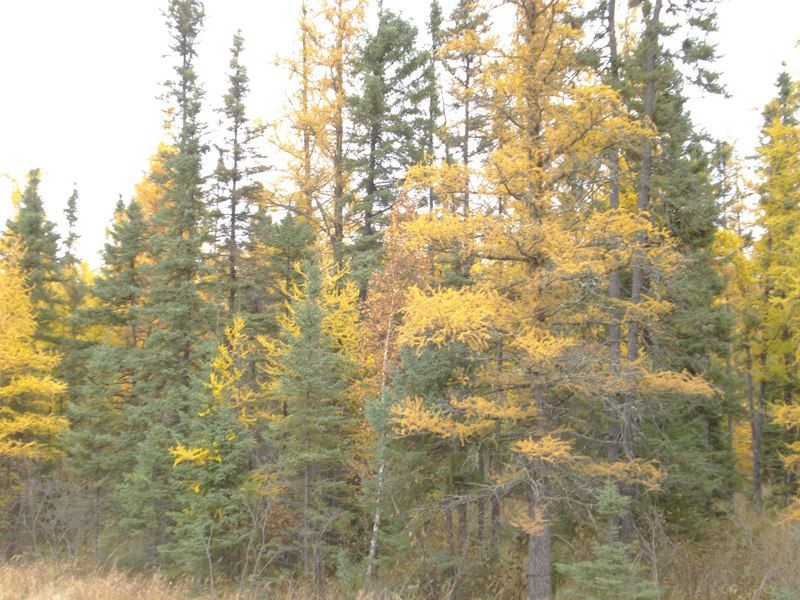 Watching the color changes from green in the summer to brilliant golden yellow in the fall, and then the eventual loss of all the needles during the winter, is really quite a spectacular phenomenon to me.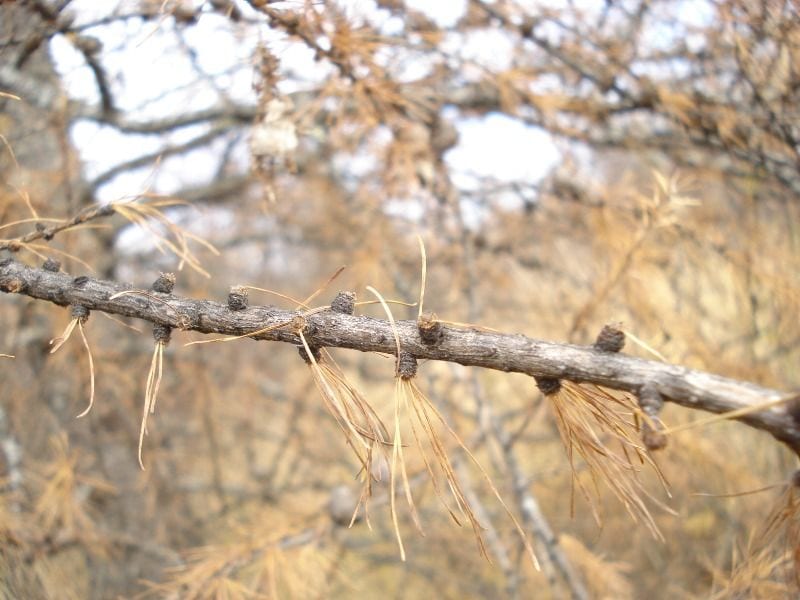 The stems of the branches are yellowish brown, and the needles are in little clumps with small, egg-shaped cones. These branches were frequently bundled up and used by the Native Americans to create goose decoys. And I have use them in my antler baskets also.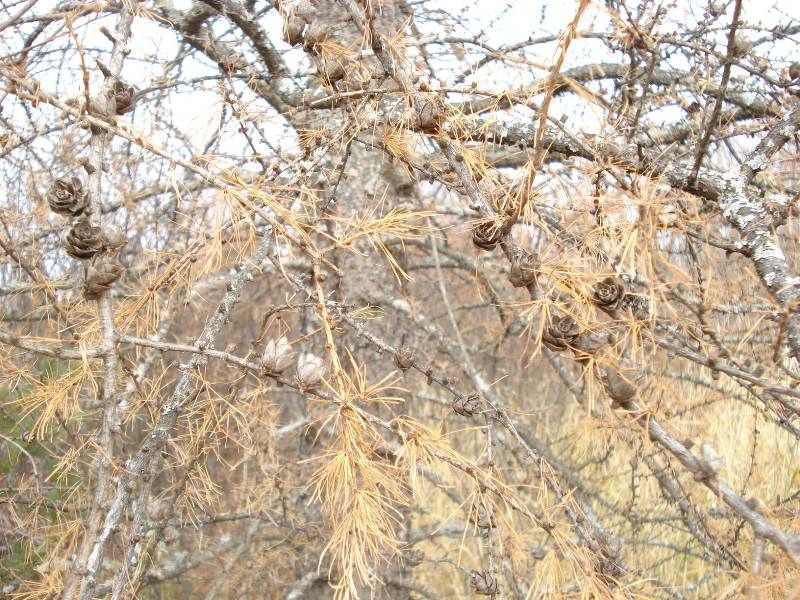 Larch or tamarack has had many uses over the centuries. The Viking sailing ships were built using larch, not only because of its strength, but because of its rot-resistant characteristics. Siberian carpenters call the larch "The Tree of Eternity," using it to build wooden churches which lasted centuries.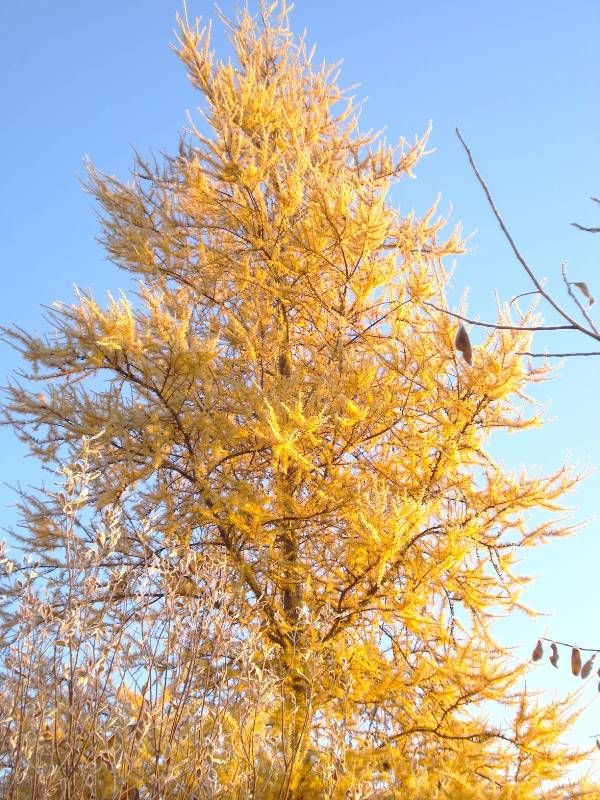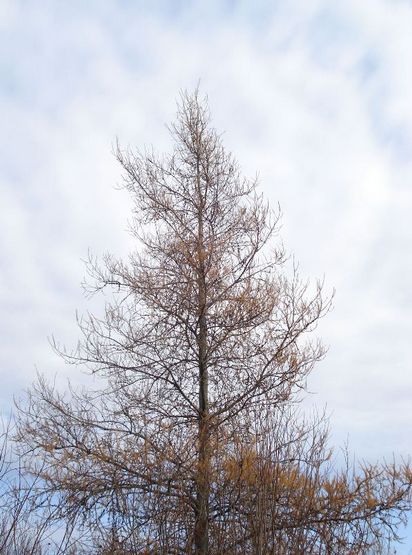 Early American settlers used the tamarack tree for fence posts, since it's a very strong, rot-resistant and hard, dense wood.
And since larch is known as "the hardest of the softwoods" and resistant to denting, it has become the preferred choice of flooring installers, over other softwoods used for modern flooring.
After seeing all these pictures and reading about the Tamarack or Larch tree, wouldn't you agree it's a pretty amazing tree?
P.S. Forgot to mention that the last two pictures here are of our little Tamarack tree right out the back door of our studio/garage. It's where I harvest the branches to use as weavers in my antler basket artistry.