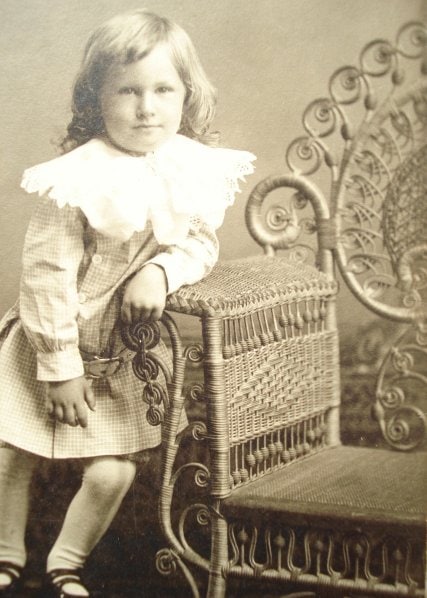 I just love fancy wicker furniture from the late 1880s, during the Victorian era, and started collecting "cabinet cards" that featured this lovely wicker furniture in them many years ago.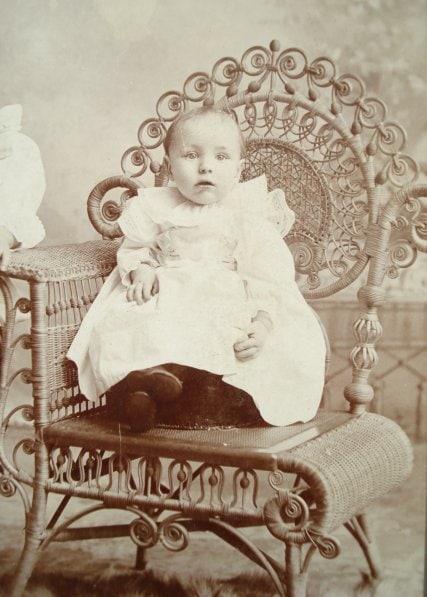 These cabinet cards are a couple that I really like, not only because of the wicker, but I like the pictures of the baby and the young child, too.
Sorry that the entire cabinet cards are not on this post, which would have included the bottom photography studio information as to name and address of the studio.
I will search through my stack and see if I can't come up with pictures of the entire cabinet cards. You'll enjoy seeing that, I'm sure!
Notice that these professional photographs were taken using the identical wicker "posing" chair, but if memory serves, were not even shot in the same photography studio, nor in the same state.
This Victorian wicker chair with its ball and stick design and pressed cane seat with embellishments of loops, curlicues, bird cages and fancy spider-web cane design in the back was a very popular "posing" chair used in the photography studios. Also, can you see part of the mother's arm on the left side of the picture with the baby?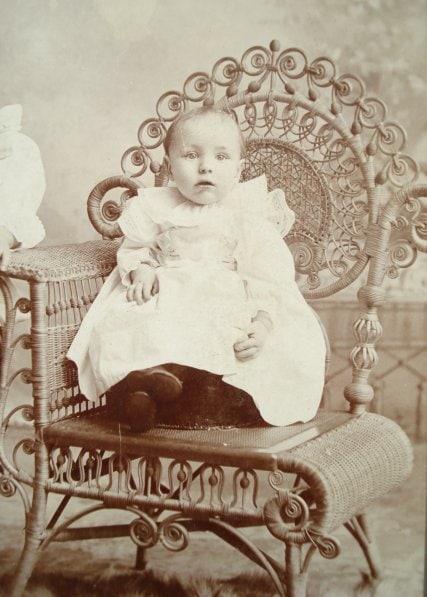 The young child on the left is a boy, believe it or not, with those long, curly locks! I have a picture of my maternal grandfather when he was about two years old, taken in about 1907 and in that picture, my grandfather also has long, curly blond ringlets.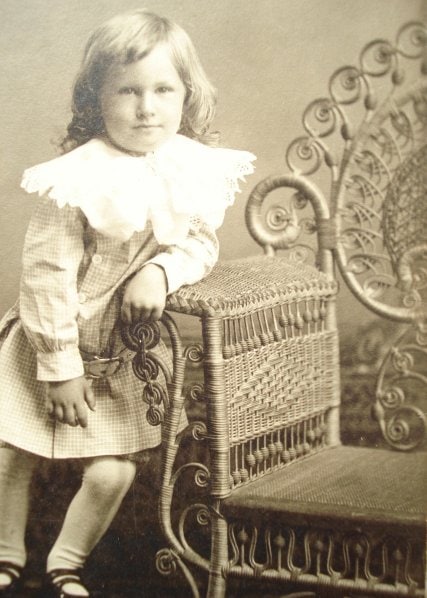 Aren't these wicker "cabinet cards" fun? I have many, many more cabinet cards featuring wicker furniture that I will be sharing with you in the weeks to come.
Do you have cabinet cards with wicker furniture in them? Please let me know by leaving a comment below.