Here are some chair caning samples that I did a while ago that I think you'll enjoy seeing.
This first cane chair seat is a wide binding cane seat on an unmarked hickory frame rustic rocker. I think it's either an Old Hickory rocker or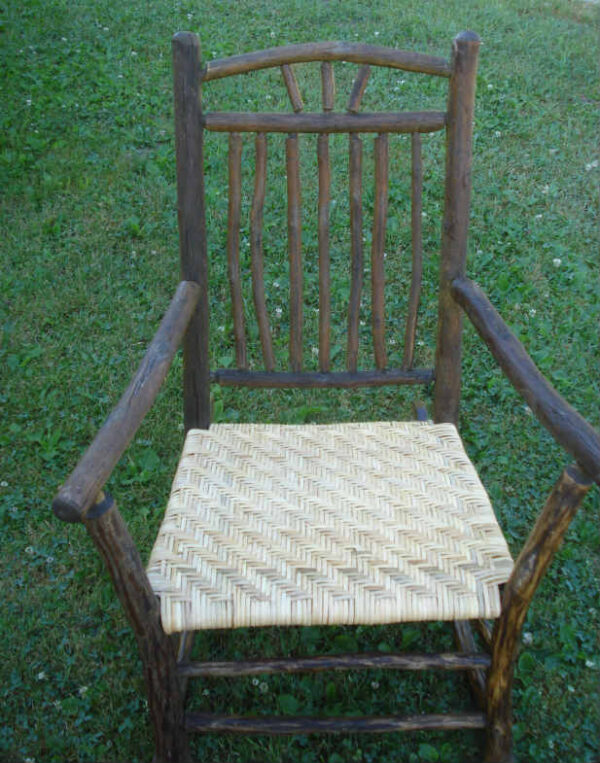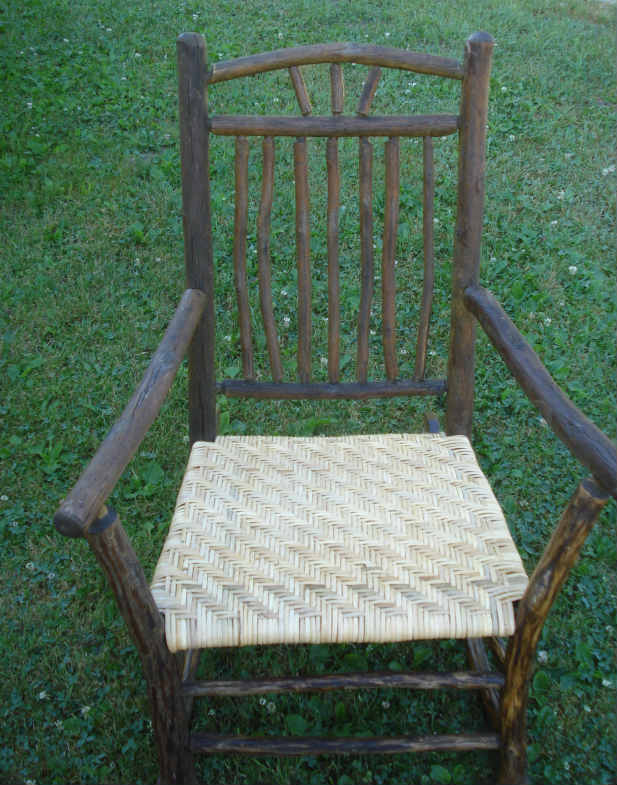 It could be Old Hickory or the Indiana Chair Company or a copy from another chair manufacturer. But to be absolutely certain, we'd need to see the manufacturer's label, but nevertheless isn't she a beauty?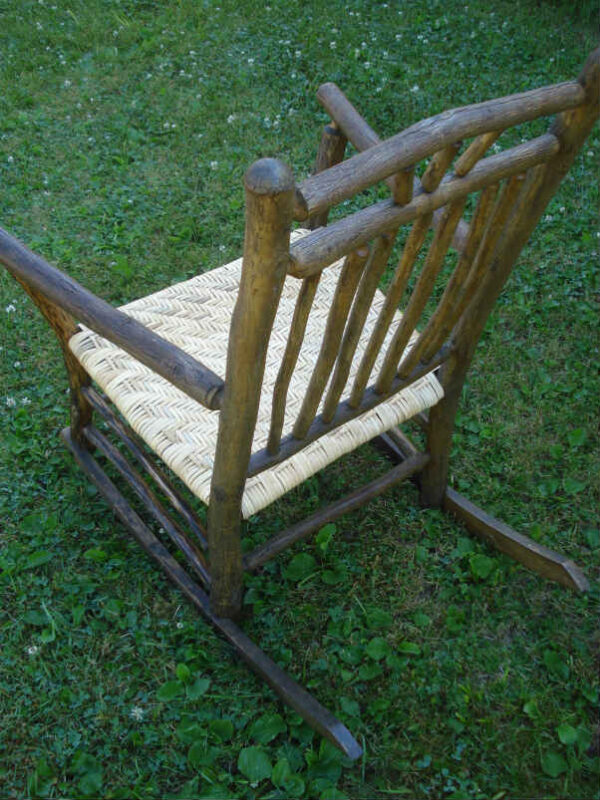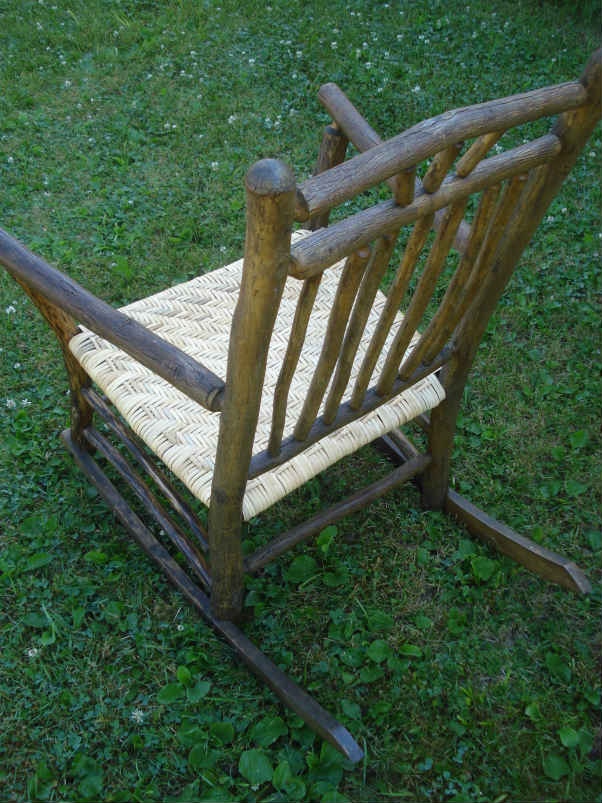 Here's a closeup of the herringbone twill seat in 6MM wide binding cane.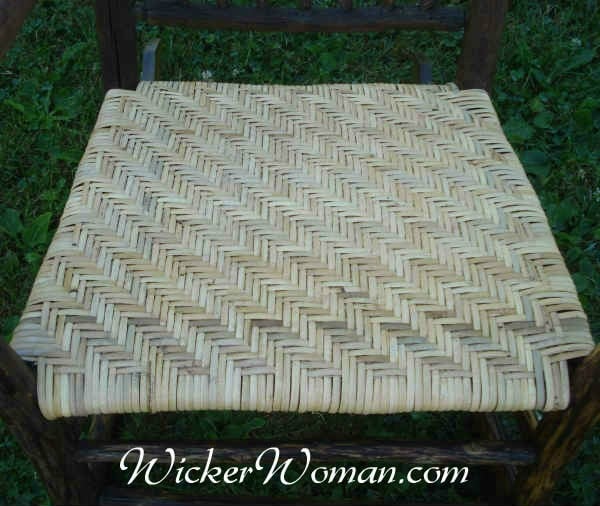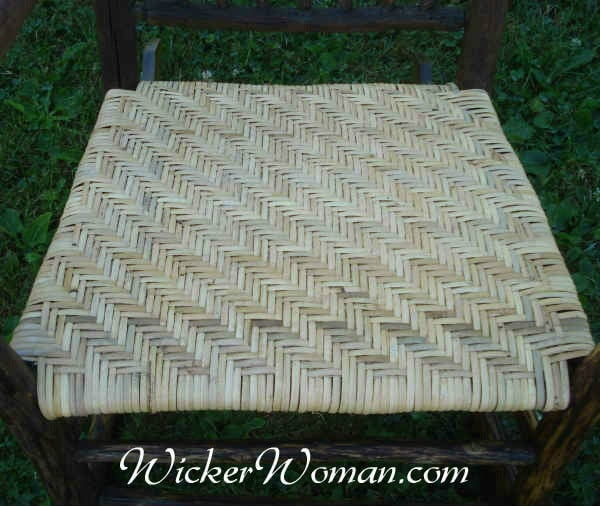 Then I also did a spline cane desk chair which uses pre-woven cane webbing and a hole-to-hole strand cane dining room chair seat.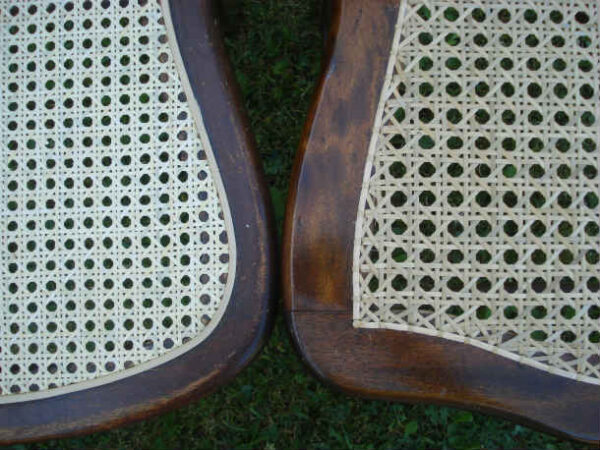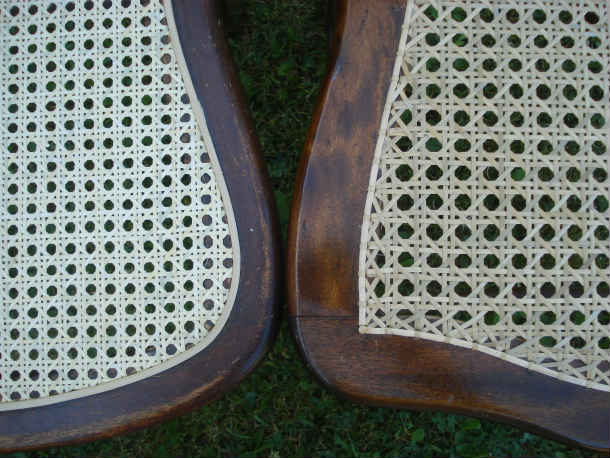 Can you spot the difference between these two types of cane chair seat weaving? The pre-woven cane webbing, which is made on a large loom is on the left and the traditional strand or hand chair caning is on the right.