I've always liked weaving "post and rail" chair seats, ones that have rungs on them, because the materials and weaving patterns to choose from are practically limitless. Here's just a small sampling of some of the different ways you can treat these marvelous chair seats when you restore them.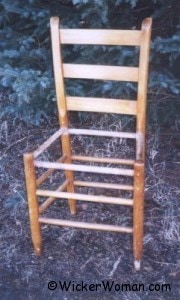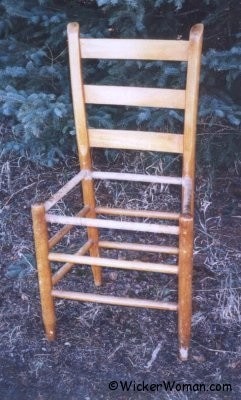 Many of the chair frames will be best suited to a particular weaving material and design, but many are interchangeable. For example, the hickory chair below with its rattan reed splint seat, could just as easily been woven with ash or hickory bark splints, too.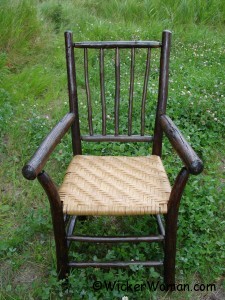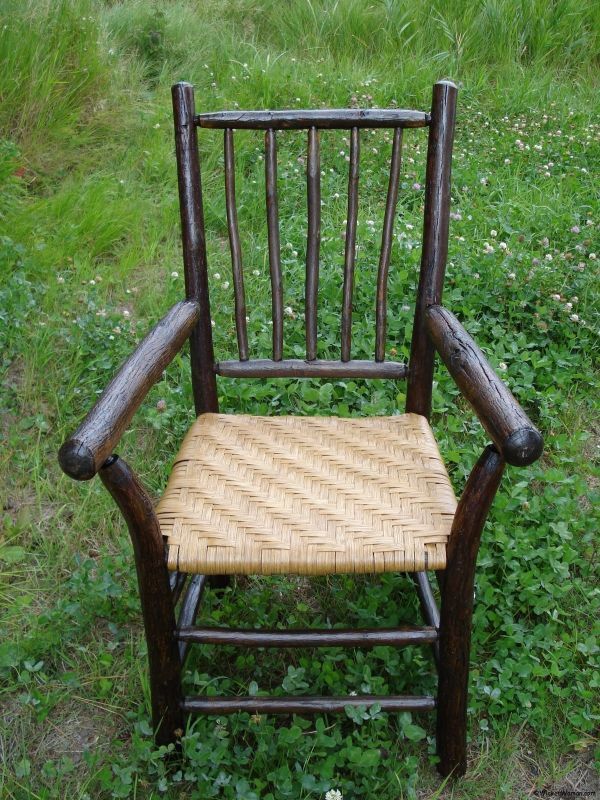 This mule-ear Southern settin' chair was woven using Oriental seagrass in a checkerboard pattern, but could just as easily been woven with either hickory bark splints or a wide binding cane in a herringbone pattern.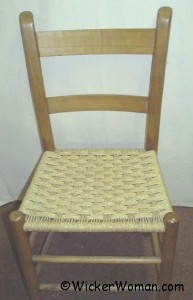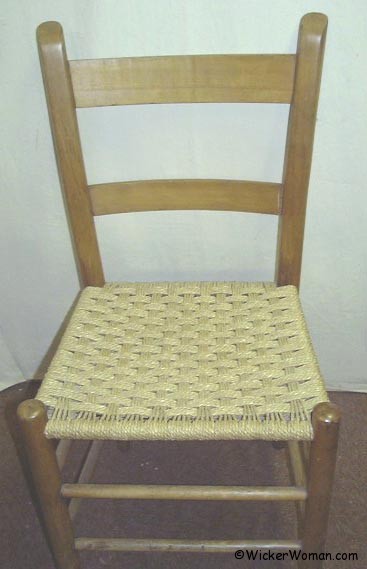 Here are two chair seats each woven in the typical and traditional rush weaving pattern, but using two different materials; hand-twisted cattail leaf rush and man-made pre-twisted paper fibre rope.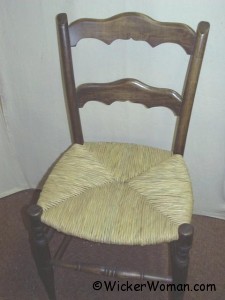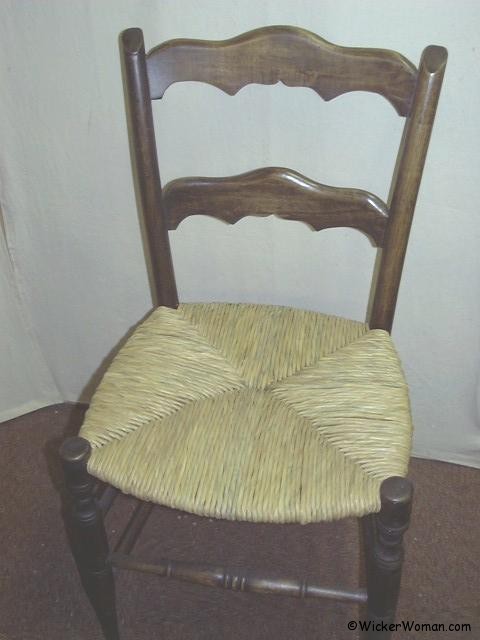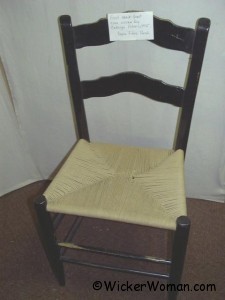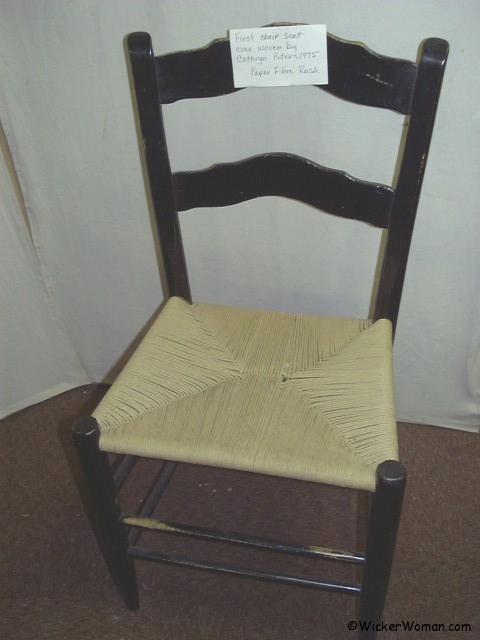 Or you could weave that trapezoidal (wider in the front than in the back), chair seat as in the two samples above, in cotton Shaker tape instead. The weaving pattern is in a checkerboard pattern most of the time, but can also be altered using a herringbone patterns and diamonds. And believe me, you'll be hard pressed to choose  the colors of cotton or wool tapes because they are endless.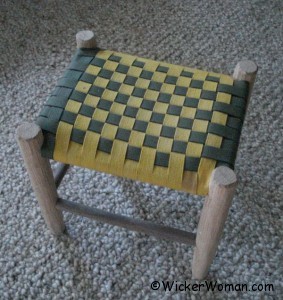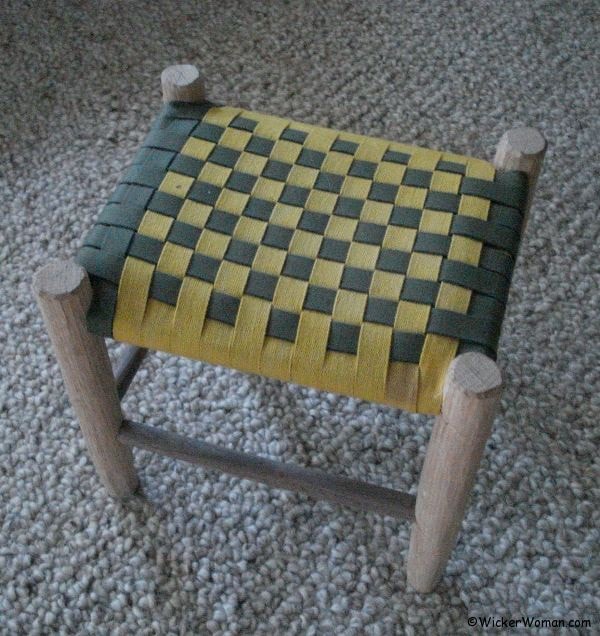 Of course, there are many, many other designs, patterns and materials that can be used on post and rail chair frames, we've just scratched the surface here with these few examples. And as you've seen they don't all have to be trapezoidal in shape, either.
The stools, chairs or rockers can also be square, rectangular and even triangular, believe it or not! The sky's the limit, so experiment around a bit when you reweave your chair seat and if you take your chair to a repair person, be sure to ask them what the possibilities are.
What has your experience been with using different materials on different styles of post and rail chairs? Please leave your comments below and share with me and the readers of this blog.
Share the link love too by passing this post on to your Facebook friends and "Like" this blog post!