I'm heading out the door in just a few minutes for teaching a three-day chair caning workshop at North House Folk School in Grand Marais, MN.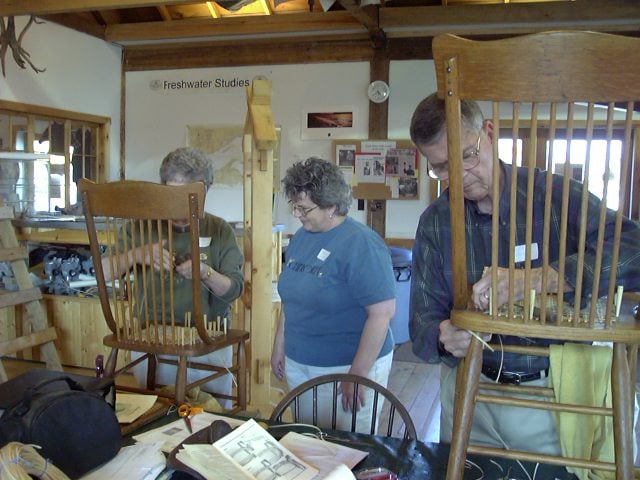 But before I leave home am printing out the Chair Caning Instructions page of my website, using the Printer Friendly tab for my students to use in class and at home.
If you are curious about doing some seat weaving yourself and need chair caning instructions, this page just might fit the bill for you, too!
You never know, might be as happy and accomplished as this student was learning a new life skill. Chair caning easily be a good supplement to your retirement or source of income for stay-at-home-mom.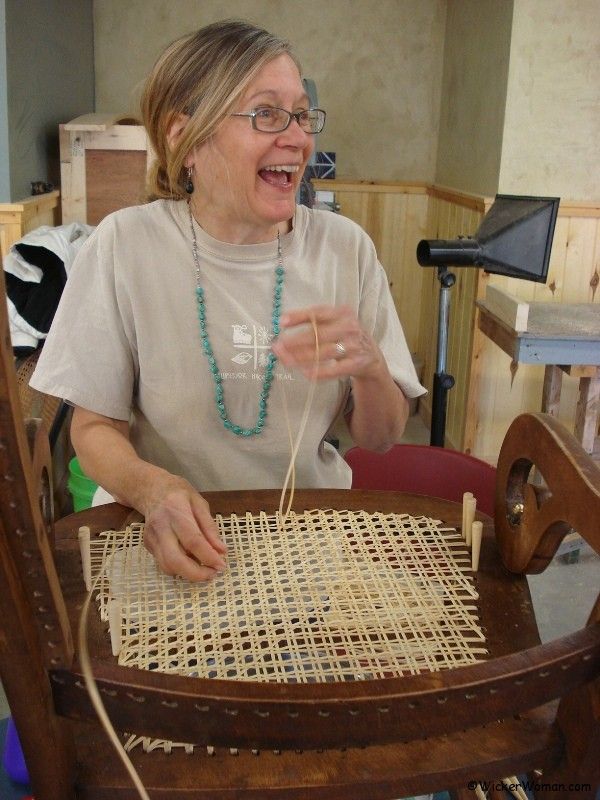 Looks like the weather is going to cooperate and we won't have to drive through any snow. My trip is about 170 miles one way, through some very twisted and winding roads, so it takes between three and four hours to get to Grand Marais, Minnesota from Angora.
This is deer hunting opener weekend, so family will be up here hunting along with the neighbors. In that regard, it's too bad there isn't any snow, makes for easier tracking when there's white stuff on the ground.
Here's a picture of my hubby and one of the deer he shot a few years ago. He's going to get it mounted, so I won't be able to use the antlers in my antler art baskets.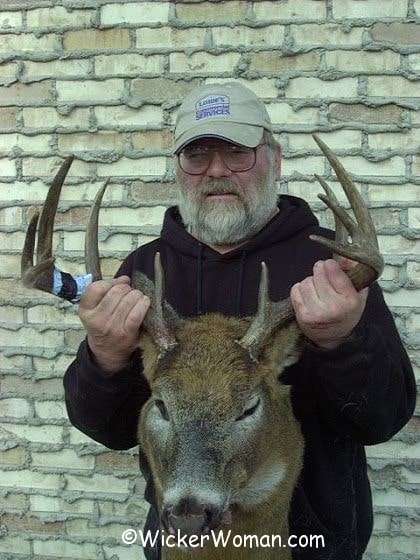 Some of my students are driving from far longer distances, like Minneapolis and Madison, WI. Safe travels everyone, see you here on the blog when I return.