Is it Spring yet where you live? Here we are in the first week of March and evidentially it's "coming in like a lion" if today's temperature is any indication of what's to come up here in Angora, Minnesota.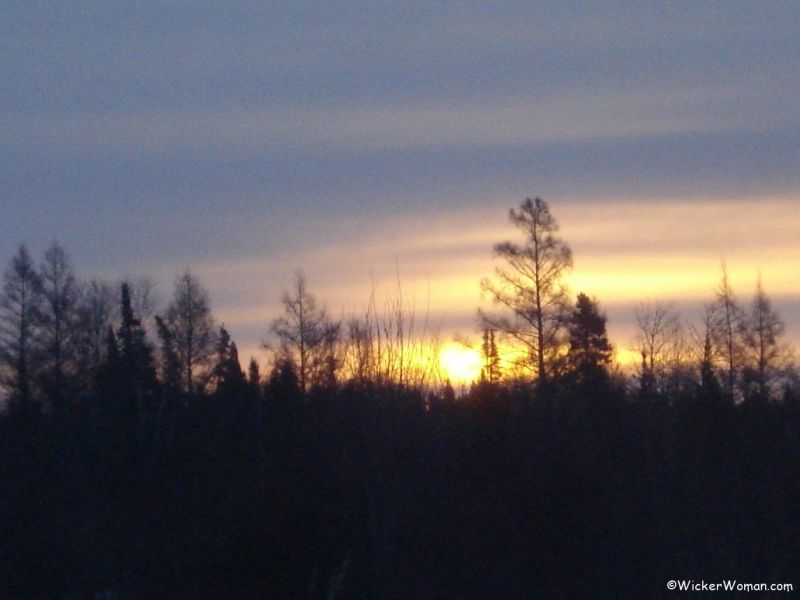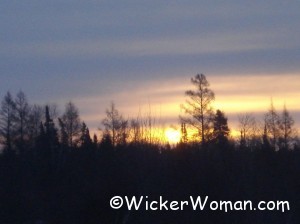 Oh my goodness, it's no wonder it was cold in the house last night, we have -20° F this morning outside! The first thing I did after making a cup of joe, was to fire up the woodstove–forget going outside for a morning walk, I'll start that maybe next month.
One nice thing that occurs when it's so cold, are lovely sunrises to watch as they assent, guess that's one consolation. So is seeing all the wildlife in action, owls, eagles, chickadees and other small birds, deer, weasels and even the skunks are fun to watch–from a distance of course!
Yesterday as I was working on the computer, getting proposals for classes together, I saw what I think was a great horned owl.
It flew by the window and then landed on one of the treetops. My little camera didn't do a very good job of capturing the little fellow, but here's the shot anyway.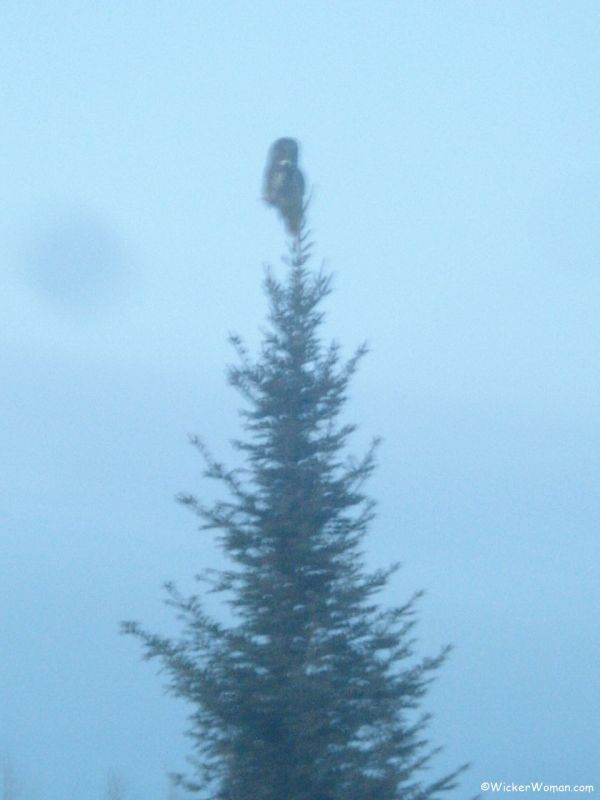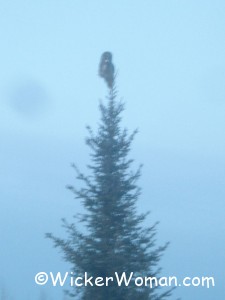 The owl searched around for a while and didn't see anything interesting I guess, and then went for another treetop and searched again. After about four landings on the spruce and tamarack trees, the owl flew off. Sure was fun watching something so magnificent in flight and on the prowl.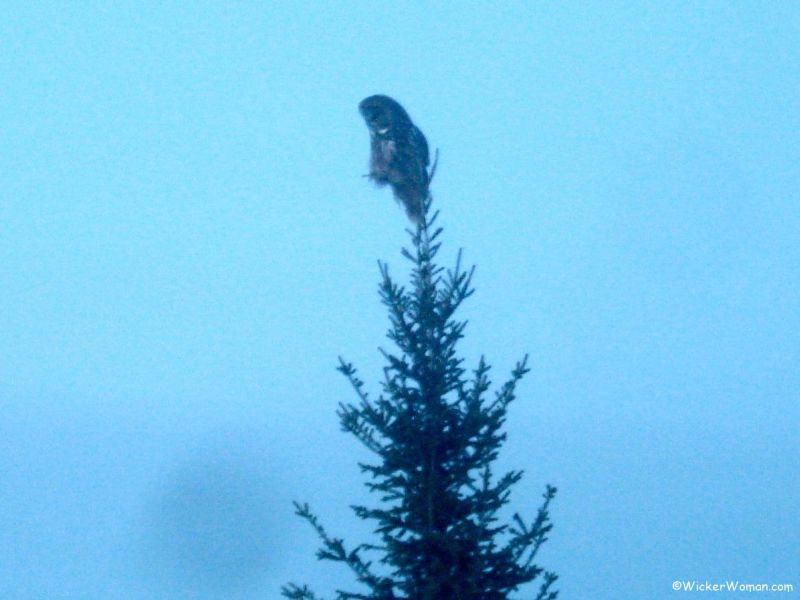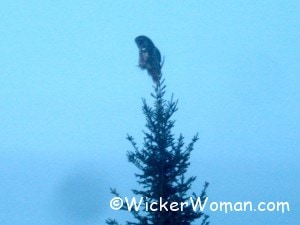 Are your flowers coming up already? Need to mow your lawn yet? Pleave a comment below and let us all know if it's Spring yet where you live, won't you?
~~ Live Well, Laugh Often, Love Much ~~
Until next time, Happy Weaving!
Like this post? Please Share with your friends!