Well, here we are on March 5, 2013 with snow coming down again. The weatherman was right when he said we were in a winter storm watch and were going to get quite a lot of the white stuff overnight.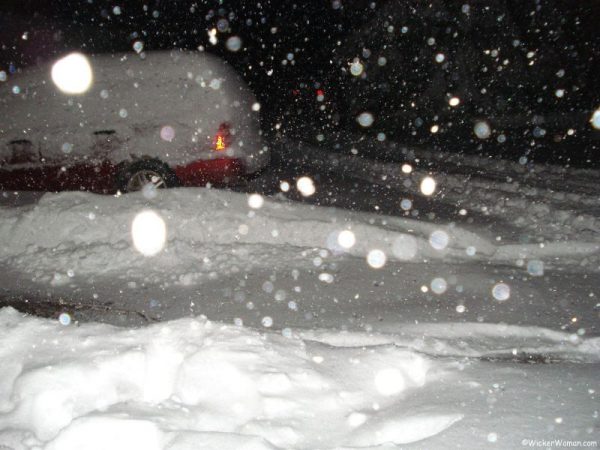 Siblings and Birthdays
Today would have been my husband's 64th birthday, had he lived only three more months. Isn't this a cute picture of him? We teased him about being "Papa John Smurf" with that crazy winter hat. John sure did have a good sense of humor.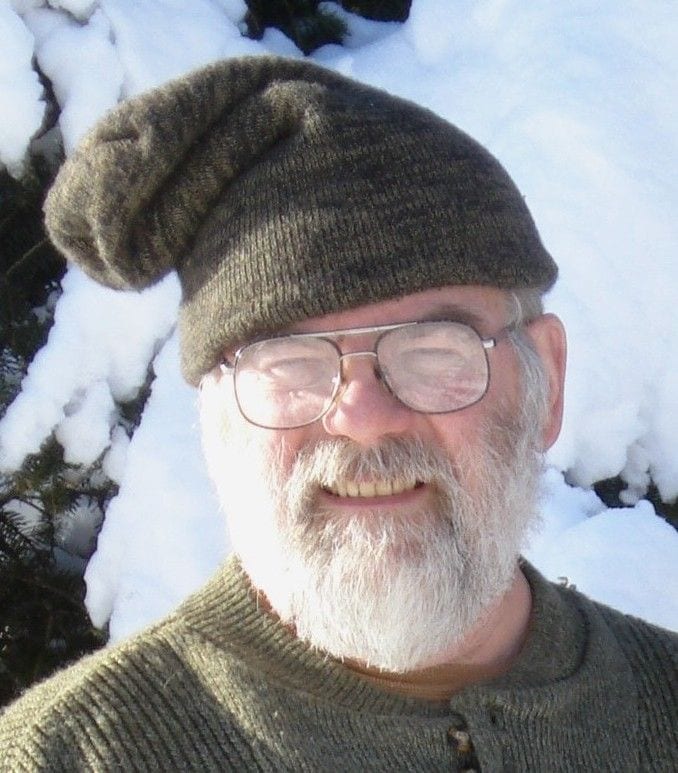 John and his sister were born on the same day, only eight years apart. I've often wondered how many times a shared birthdate occurs between siblings. Anybody know off hand?
As my sister-in-law commented after the funeral, this will be the first year since she was born that they wouldn't be celebrating their birthdays together. It's going to be a difficult time for her, as it is for me today.
Snowfall and snowstorms
Went out to shovel in front of the doorways this morning and was blown away (figuratively speaking), by the accumulation of the snow. Luckily, it's very light and fluffy making the job of shoveling almost pleasant.
We have 6-8″ of new snow on the ground and it's still coming down. Expecting to get another 4-6″ during the day, by the last weather report I heard.
Just for fun, I was looking through the blog archives for March and came up with a few posts I think you'll you'd enjoy.
March 3, 2007–March Came in Like a Lion
March 3, 2011–Is Spring Heading Your Way Yet?
March 1, 2012–We Still Have One Month of Winter!
Are you also getting pelted with a winter storm this March or are you out in shirtsleeves enjoying the balmy weather? How about the shared birthdays between siblings, did that happen in your family? Let me know in the comment section below.
Until next time…Keep Warm!