I don't know about you, but it's getting more difficult every day for me to get things done the older I get. I finally resorted to making up a Daily To Do List and most days, follow it pretty well.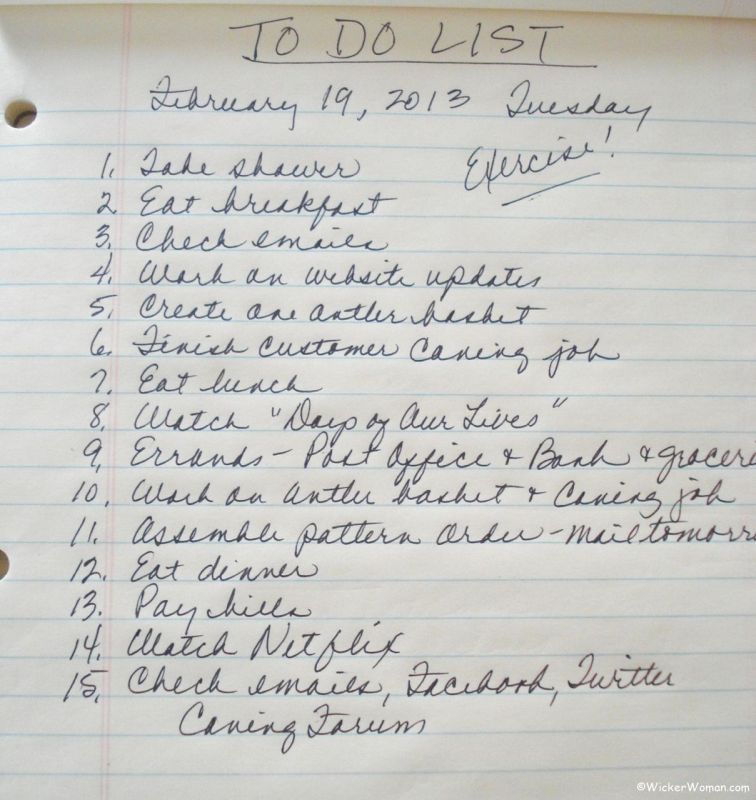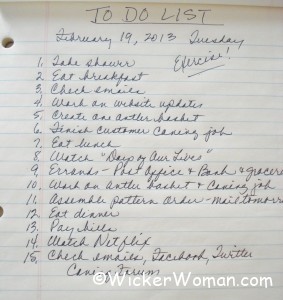 Every morning I pick a few things I'd really like to get accomplished and arrange the list in the time frame of when they are to be done. Starting at the top, I then drill down the list and mark off as each item is completed.
Anything not done on that day, transfers to the next day and is put at the top of the list after exercise, breakfast, shower and that normal stuff.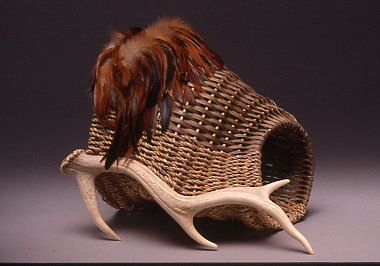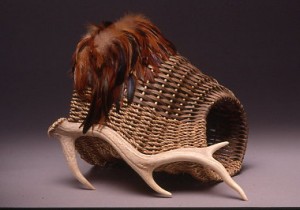 See those items on the Daily To Do List about website work, chair caning and antler basketmaking?
Since that's how I make my living, they are actually quite important items on the Daily To Do List and are on every day, but might be on a different priority level.
When I was in my 30s and 40s, I had so many balls in the air at one time that it now makes my head spin!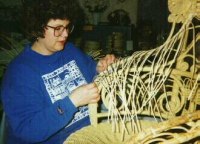 As I was raising my two kids and taking care of hubby, I was also running my sole-propritor chair caning and wicker repair business, teaching classes, doing art shows and my antler baskets were in several exhibitions and galleries across the country.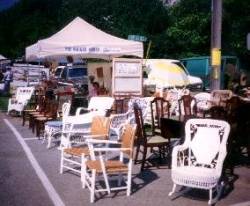 During that time I was the secretary and publicist for two arts organizations and was also the clerk and later the mayor of the Hammond, the small we were living in!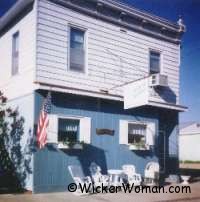 For eleven years, my wicker repair shop was located in Zumbro Falls, MN and we made it into this book, "Small Town Minnesota from A-Z" by Tony Andersen.
It's a wonder that my kids and hubby weren't screaming for my undivided attention. Now wait a minute…maybe they were and I was too busy to listen?
I'm joking a bit there, but seriously I think I was doing too many things at one time, not doing any to full capacity. How many of you can relate?
Well, now things have slowed down a bit since I'm in my 60s and I'm able to be selective as to how I want to spend my days.
For this coming year, I've decided to teach quite a few antler basket classes and also chair caning classes.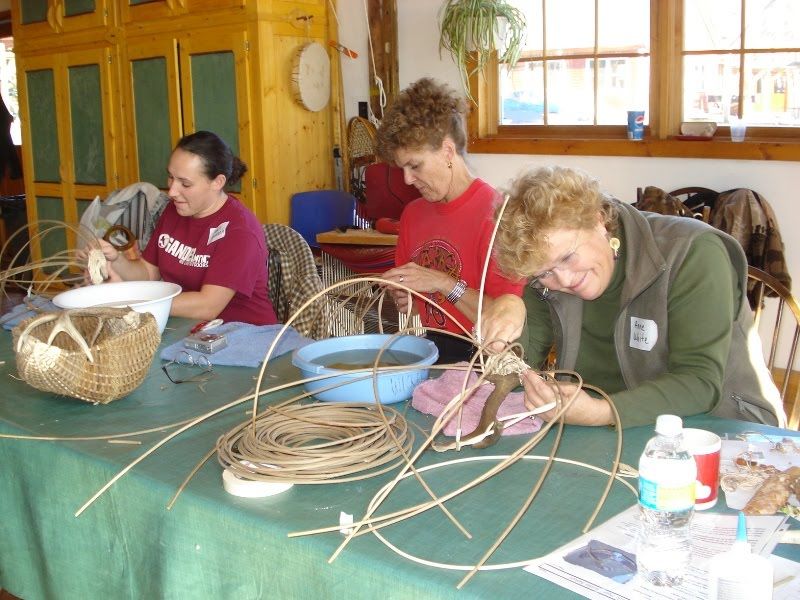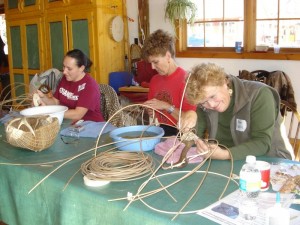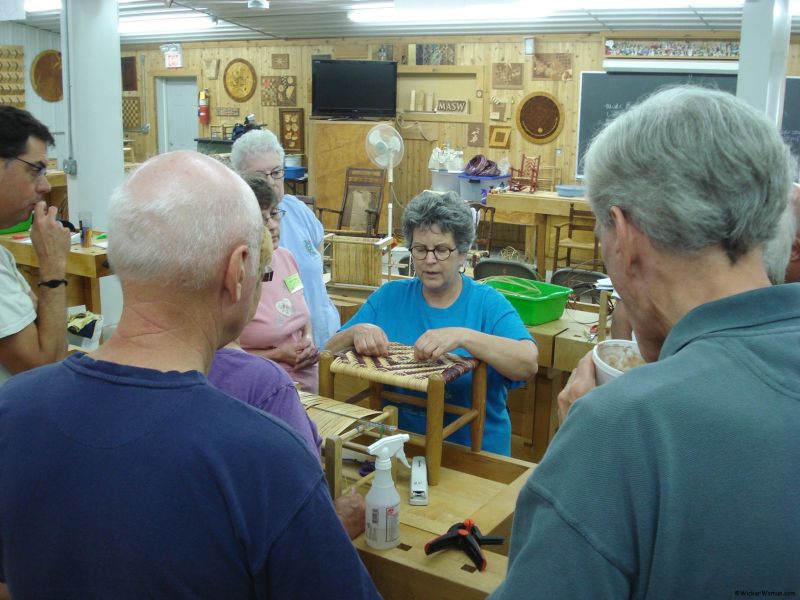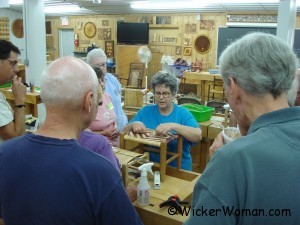 Most, but not all weaving classes, have now been posted to the Cathryn's Classes schedule page. Take a look and see if there's anything you'd like to take and then we'll see you in class!
This is the year that I'll be a student again at a few wonderful basketry conferences and conventions. That's something I've rarely done–being a basketweaving student instead of the teacher.
Back in 1990 or 1991, I was privileged to be awarded a scholarship to study with John E. McQuire, famous Shaker basketmaker and teacher from New York.
John was the instructor at the Split Rock Arts Program at the University of Minnesota, Duluth. I'm not sure if that program is still being offered, will have to check on that.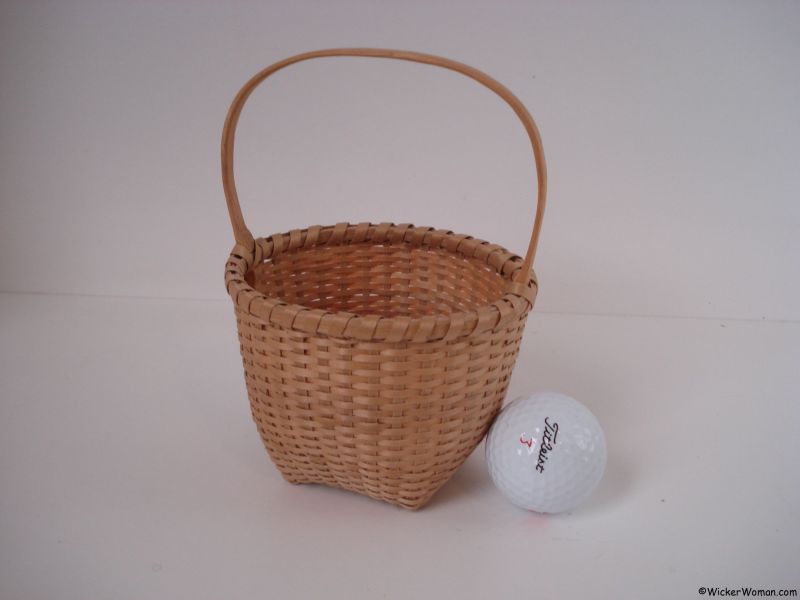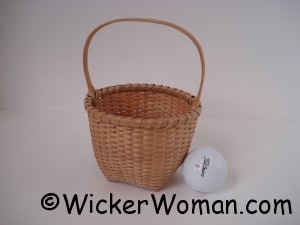 There were about ten of us in the week-long class, learning how to make a black ash basket from scratch. We pounded the wood to make the strips, then ran them through a cutting mill for the correct size.
Then we also carved our own handles and then wove the baskets over a plastic mold. What fun!
The basket above was one of five that I made that week with John McGuire, and thankfully was NOT in the many tubs full of baskets I had in my storage unit in Zumbro Falls during the fall flood of 2010.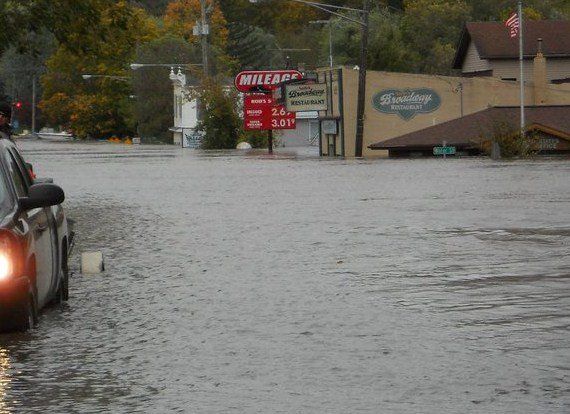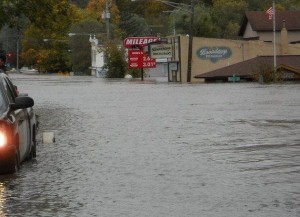 High on my Daily To Do List for this week has been working on my website again.
Been updating both the Calendar of Events (which is not done yet, by any means), Cathryn's Classes page (also not done yet), and updating the National Furniture Repair Directory™ and the Cane and Basket Supplies Directory™. Whew!
What's going on in your world, what's on your Daily To Do List?
Are you taking time to slow down and enjoy the roses, like I'm forcing (or rather giving permission) myself to do?
Until next time…