"The Art of the Canoe with Joe Seliga," published in 2002.
Search for this book through my Alibris affiliate form in the left-hand navigation.
Master canoe builder and Ely, Minnesota icon, Joe Seliga, passed away on Sunday, December 18, 2005.
In his long and fruitful career, 94-year old Joe handcrafted over 600 cedar-canvas canoes, the last one he completed was #675. The half completed #677 will go to the YMCA Camp Widjiwagan on Burntside Lake, outside of Ely, which ordered its first Seliga canoe in 1948.
A few years ago, Joe was the featured speaker at the Grand Marais, MN North House Folk School's Wooden Boat Show in June and had a book published documenting his fine craftsmanship through pictures and words in 2002. He also taught many canoe boat-building workshops around the northern Minnesota area.
Joe Seliga was a jovial, warm man who enjoyed life and people in general and was a delightful ambassador for his beloved hometown of Ely.
To read more about his life and wonderful canoes, search my Alibris affiliate form (in the left-hand navigation) for the book, "The Art of the Canoe with Joe Seliga," published in 2002.
And to read the blog tribute Steve Piragis, owner of Piragis Northwoods Company in Ely, established for Joe visit http://www.inmemoryofjoeseliga.blogspot.com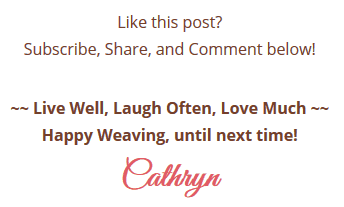 LIKE THIS POST? Subscribe to get updates!
Get access to all the weaving goodies!
Get on the Wicker Woman's Weavings list for valuable emails, blog post updates, events, hints & tips for your weaving delight!