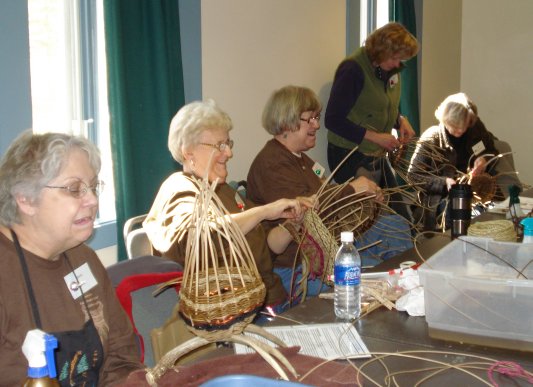 We all had a great time at the Headwaters Basketmakers Workshop in Bemidji, Minnesota last month. The focus was on a weekend of chocolate and basketweaving!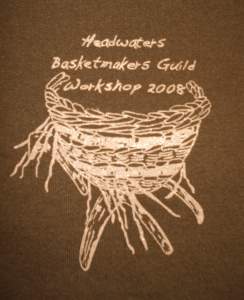 All the t-shirts and sweatshirts were created in a deep dark chocolate brown color with my "Sitting Pretty" Antler Basket Sculpture as the logo. And in every class, during all the meal breaks and during the banquet the theme was CHOCOLATE!
It's been hinted around that next year's theme might be "The Return of the Trolls" so keep in touch!