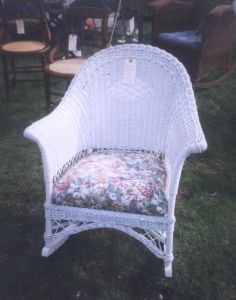 Do you own antique wicker furniture or perhaps have inherited a family heirloom piece or picked one up from a flea market?

Need to know what's the best way to care for that precious wicker piece?Then visit the Articles page and read the How-to Care For Wicker Furniture tip sheet, today!
There are currently 10 articles, with more on the way. The articles range from How-to Care for Your Basket Collection, to What is Paper Wicker and more.
Visit today to take advantage of all this FREE, helpful information so you will know how-to care for and maintain your antiques.