Here are some pictures of my upcoming classes at the Headwaters Basketmakers Guild Workshop in Bemidji, MN in April.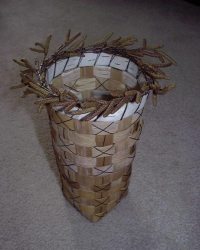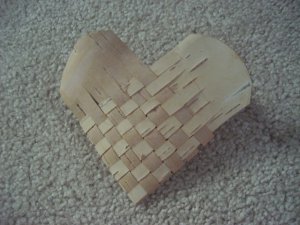 Although my antler basket class at the Headwaters Basketmakers Workshop in Bemidji, Minnesota on April 19, 2008 is full, there are still openings in my two birch bark basket classes!
You can still register for the Friday night 4-hour Birch Bark Heart and the Sunday 6-hour Birch Bark Vase Basket, if you act soon!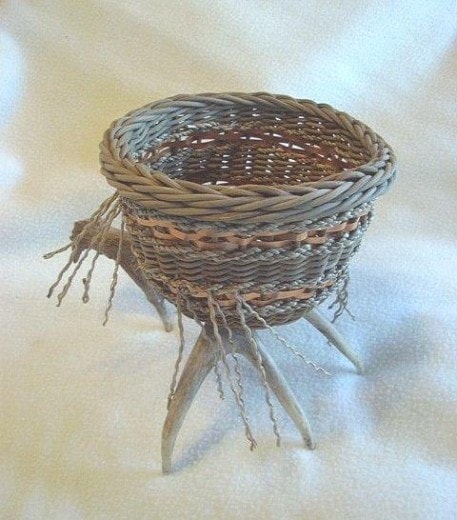 Remember to also place your order for the sweatshirts and t-shirts with my "Sitting Pretty Antler Basket" as this years logo! They are chocolate brown with black image. Yumm, Yumm!
Contact: Eve Sumsky, 481 Lake Ave. NW, Tenstrike, MN 56683
Email: [email protected]
See you there, and Happy Weaving!