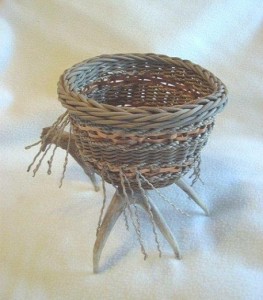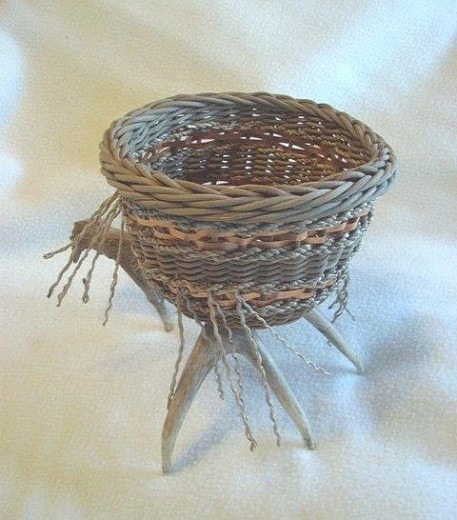 We've updated the Antler Basket Patterns page to include a new pattern!
"Tines Sitting Pretty" is the newest of 17 antler basket patterns now offered for sale by antler basketmaker and instructor, Cathryn Peters.
It was the featured logo basket in 2008 for the Headwaters Basketmakers Guild Workshop and was also taught at one of the last Silver Dollar City Basket Seminars.
Maybe you've gotten some antlers from your hubby's efforts last fall and early winter and finally have the time to create some fantastic baskets.
Check out all the antler basket patterns today and get the jump on next year's housewarming, birthday, corporate or Christmas gifts!