Well, we had a very small but cozy student turn-out for the Easter Basket Class I taught at the Northwoods Friends of the Arts Gallery in Cook, Minnesota last Friday on March 30, 2012.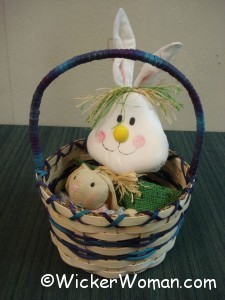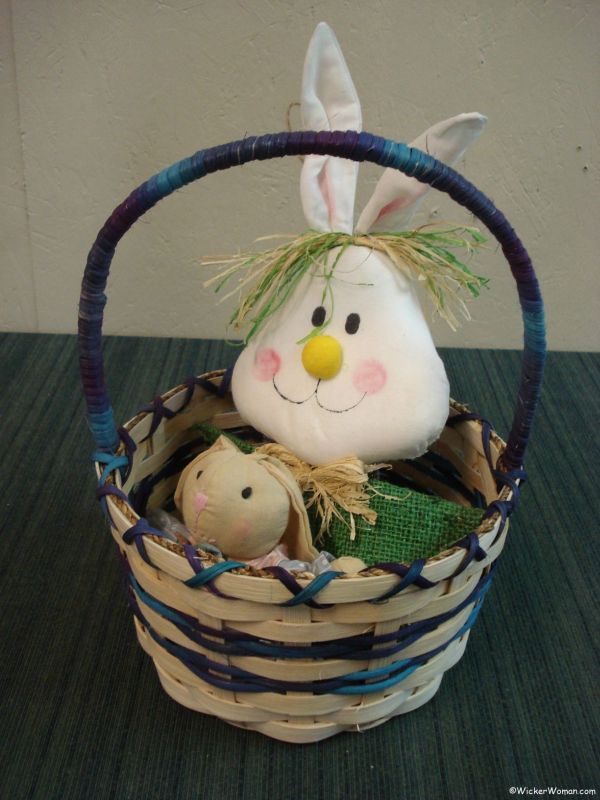 And this time though, I remembered to take some pictures. But missed taking the two students with their completed baskets, sorry.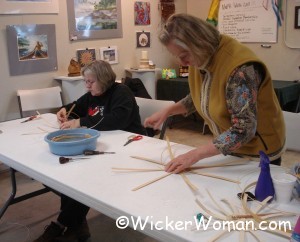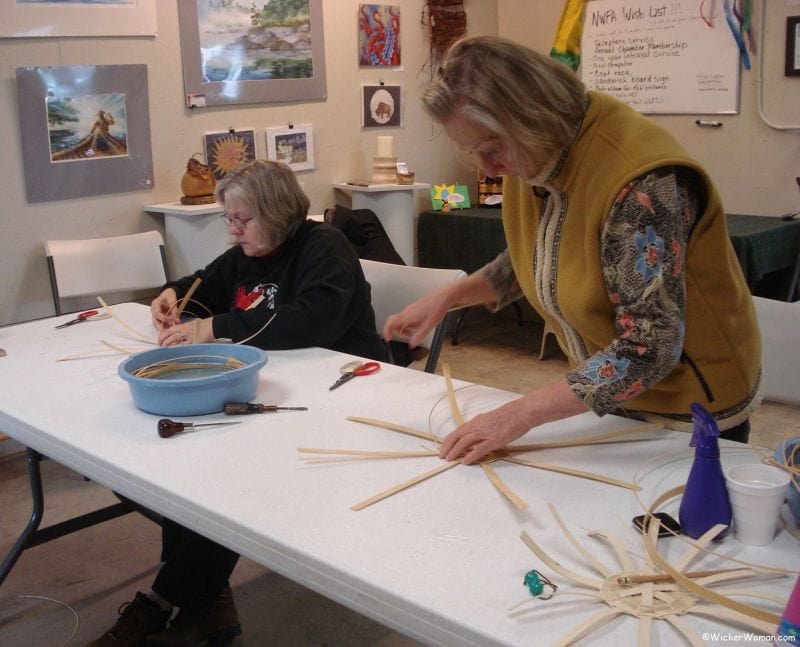 Both gals did a great job and picked up on the process very well!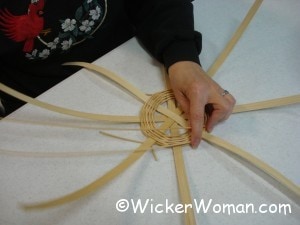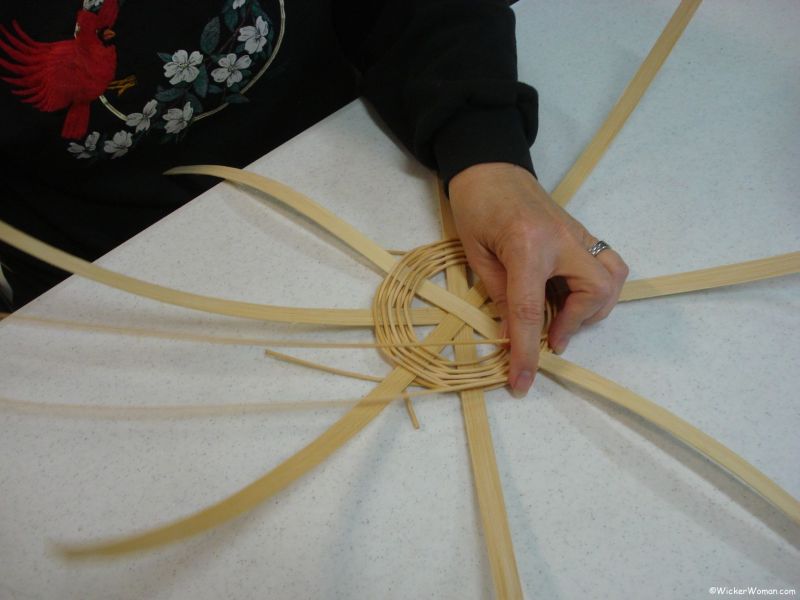 Ellen is checking on the progress she's made, making sure the strands are all correct and that the shape is the way she wants.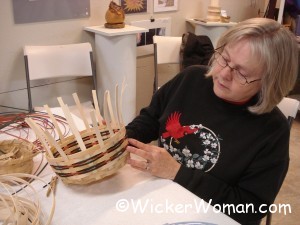 Alberta is done with the main body of the basket and is now getting ready to apply the handle and rim.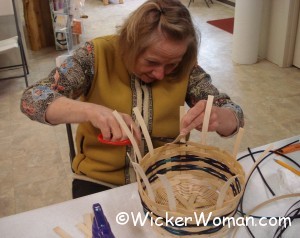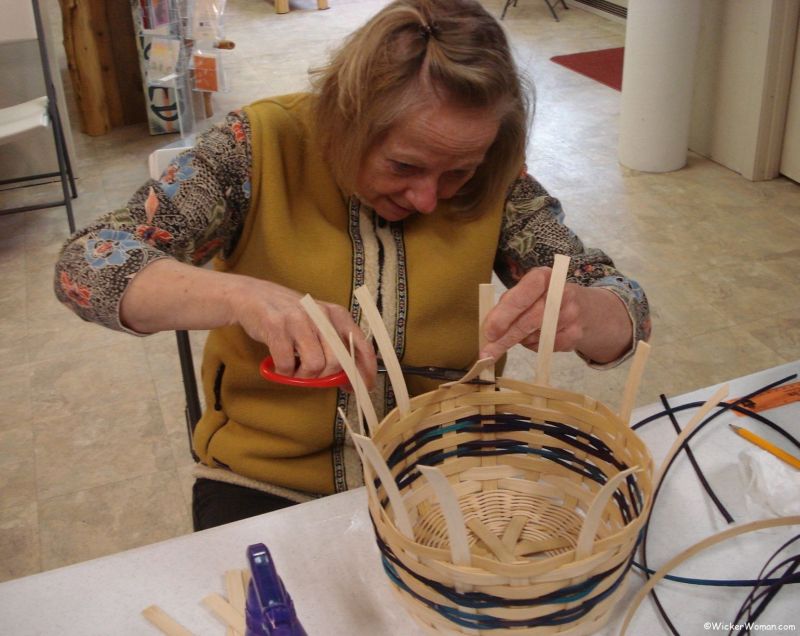 Doesn't this inside basket shot look cool?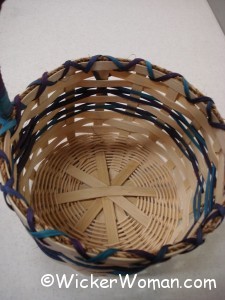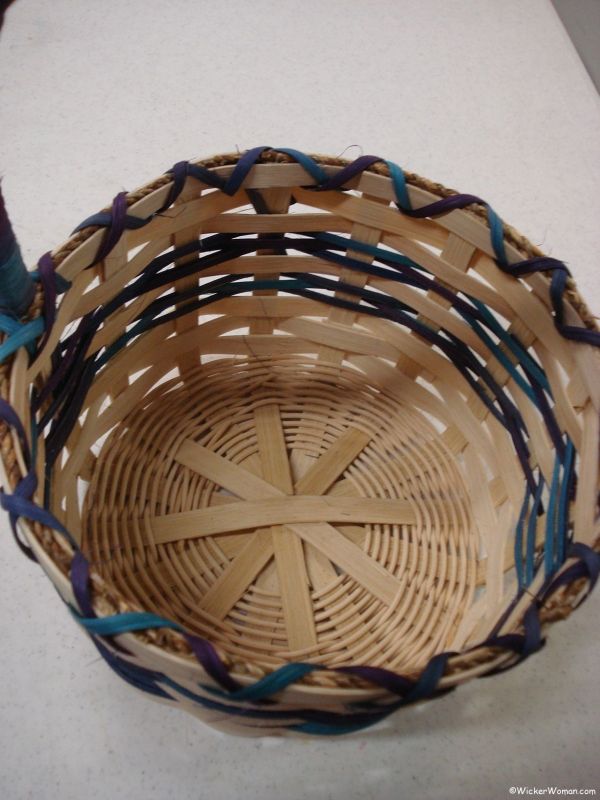 Thanks gals, really enjoyed the class, hope you'll come back for more in the basket weaving class series in April!
Only holding TWO basket classes in April, no class over Easter weekend, but Lacy Business Card Basket class will be held on Friday, April 13 and Black Ash Elbow Basket Necklace class on Friday, April 20th.
Class size and space is limited, so sign up quickly and reserve your space! Also register by phone 218-666-6189 or email [email protected] prior to class so I know how many students to prepare kits for. Hope to see you in basket weaving class!
[signoff]