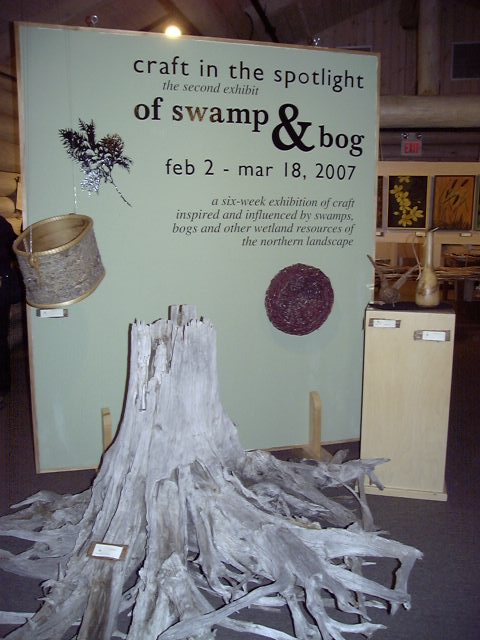 Here's what you missed if you weren't at the exhibit opening reception and haven't yet been to see the exhibit:

February 2 – March 18, 2007
Thoughts of buggy humid days were a part of North House Folk School's special weekend, February 2-4 with 'Of Swamp and Bog', that opened a six-week exhibit on craft inspired by wetland resources of the northern landscape.
65 local and regional artists participated in the exhibit, presenting 267 original works.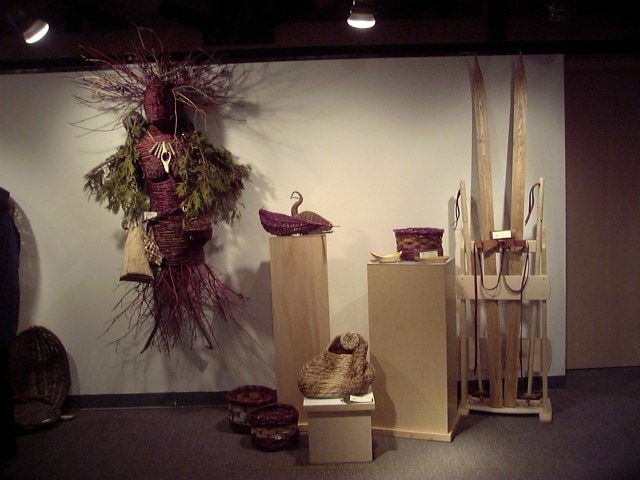 From black ash baskets to landscape watercolors of nearby swamps, the exhibit captures the northland's connection to this unique natural resource in our backyard.
The exhibit is hosted in partnership with the local art gallery here in Grand Marais, the Johnson Heritage Post and North House Folk School. In addition, North House hosted a three-day basketry course and two-day natural rush seatweaving class that explored the various resources of the swamp and bog – red osier dogwood basketry, cedar bark basketry, black ash basketry and cattail chair seat weaving.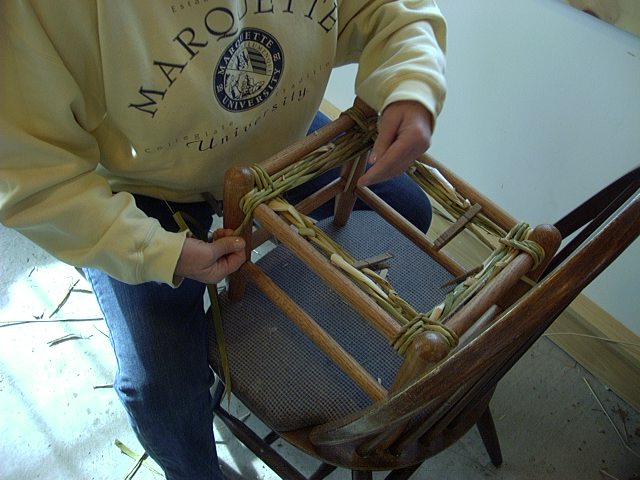 The curator of the show, John Zasada, a retired silviculturalist from Grand Rapids, Minnesota, also presented a talk on the connection of natural resources to traditional craft, highlighting the fate of black ash basketry, a form of craft that is becoming more and more endangered as the black ash boring beetle is devasting this natural resource across Minnesota (as covered by John Myers in Duluth News Tribune's Sunday paper, front cover). His goal was to highlight the importance of the wetland related natural resources as they relate to a number of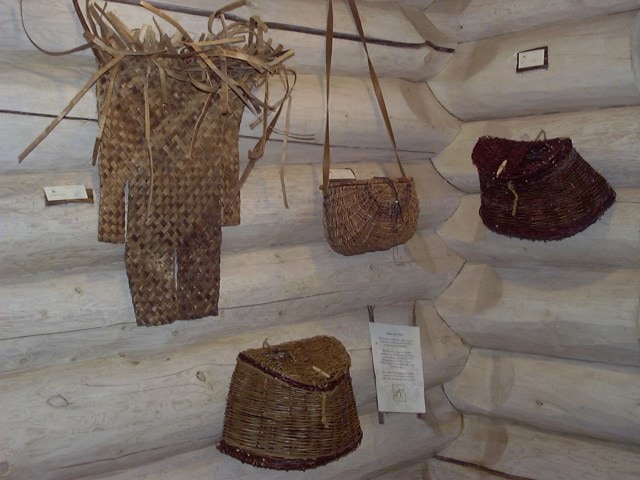 Minnesota based artisans.
Be sure to visit the Johnson Heritage Post in Grand Marais, MN to experience this terrific exhibition before it closes!