We've been exchanging ideas on the Seatweaving and Wicker Repair Forum for about two years now, helping both the seasoned chair caner and the novice.
Every month since I began leasing the Seatweaving Forum I set up on Disc.Server.com, I've been getting a monthly breakdown of the traffic statistics. So here's the interesting trivia information for the month of February.
In February we had Unique IPs averaging from a low of 53 computer users daily accessing this Forum on 18th, to a high of 173 on the 16th. With average daily users of 89.
Pageviews went from a low of 263 on the 18th to a high of 1,023 on the 10th. Average daily Pageview is 605. Total to date is 16,949!
Interesting tid-bit of niche information, wouldn't you agree? Click on the Title hotlink above to visit the Forum, or click on this link to subscribe to the email daily notice mailing list.
http://disc.yourwebapps.com/disc-list-subscribe.cgi?id=220033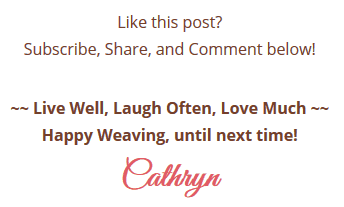 LIKE THIS POST? Subscribe to get updates!
Get access to all the weaving goodies!
Get on the Wicker Woman's Weavings list for valuable emails, blog post updates, events, hints & tips for your weaving delight!