The 11th annual workshop in Bemidji, Minnesota, sponsored by the Headwaters Basketry Guild will be held on April 21, 22 & 23 at the Concordia Language College, Finnish Village.
Teachers this year are; Marlene Meyer, Sandi Quint, Janet Olney and me, Cathryn Peters. Baskets and techniques range from wooden based, 3-rod wale, Williamsburg with Gretchen border, double rimmed, to my antler baskets and Woodlander's reed hat.

Come join the fun and be sure to bring along one of the first baskets you ever made to display at the workshop gallery show, "We've Come a Long Way, Baby!"
International cuisine served everyday, banquet and Tie-dying T-shirts on Saturday night, plus marketplace vending every day. Come join us for another decade of wonderful weaving at Headwaters! https://www.wickerwoman.com/cathryns-classes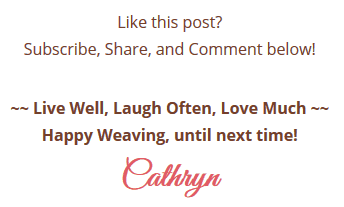 LIKE THIS POST? Subscribe to get updates!
Get access to all the weaving goodies!
Get on the Wicker Woman's Weavings list for valuable emails, blog post updates, events, hints & tips for your weaving delight!