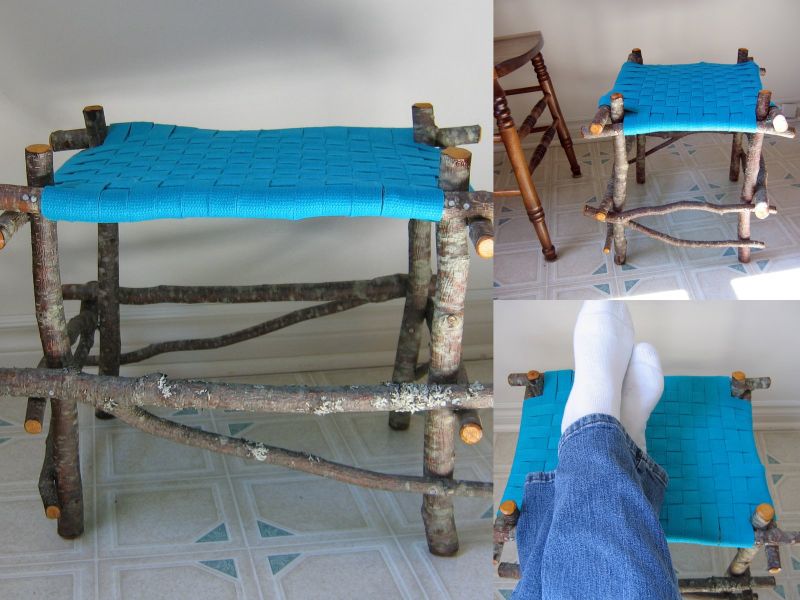 Shari MacLeod from Nova Scotia, Canada, blogger of Red Twig Brown Twig is our MONDAY MENTION, although it's a day late because of the Memorial Day observance here in the United States.
I simply love viewing other blogs and connecting to them through Google Friend Connect and Networked Blogs programs, especially when the blogs are also connected to Facebook and Twitter accounts so we can see everything they are up to!
And whenever I visit a blog that has a "Slideshow" posted, I am intrigued enough to watch the entire show! Which brings us to our featured blog post today on MONDAY MENTION.
I clicked on several blog links on other people's list of favorites and stumbled upon the Red Twig Brown Twig blog. While watching Shari's slideshow, I discovered much to my delight, that she is also a basketmaker and a chair seat weaver, among her many talents!
Take a look at this post about the Shaker tape footstools she made to see what I mean, then visit the rest of her wonderful blog. Thanks Shari for being my MONDAY MENTION blog!