A girl can change her mind, can't she? Well, as all of you women out there know, we CAN change our minds and I've just done that concerning teaching and exhibiting this year! Basketweaving and seatweaving classes will be taking place again on my schedule!
I decided late in 2013 that I would not be teaching or exhibiting at all in 2014. I needed to take a sabbatical from everything to look inward and decide what I want to do with the rest of my life–family, business and spiritual.
Also wanted to repurpose some items I picked up recently, do some landscaping and painting around the house and do some DIY projects on some furniture that I found at flea markets and picked up for free.
But within the last few months the probate issue on hubby's property is being finalized, family matters are falling into place, and my spirit is soaring; finally knowing the direction I will follow!
Chair Caning Classes & Antler Basket Classes Fall 2014
So, I've decided to change up the schedule a bit and teach and exhibit in the fall of 2014. Strike while the iron is hot, so to speak.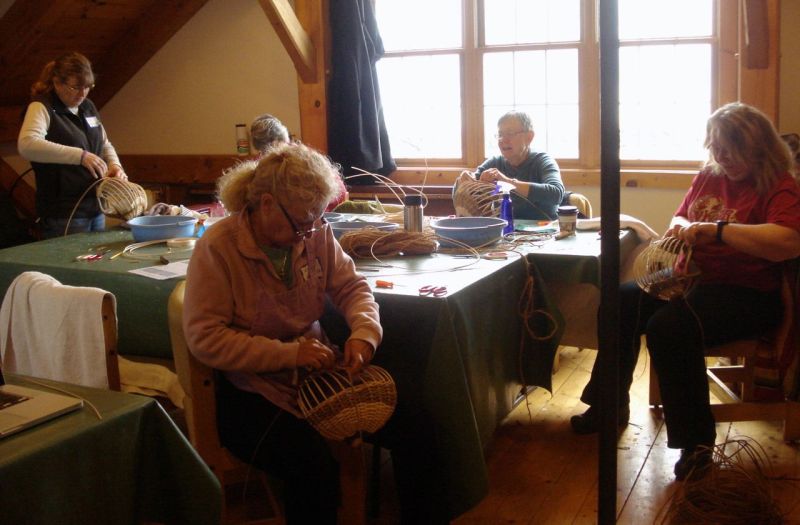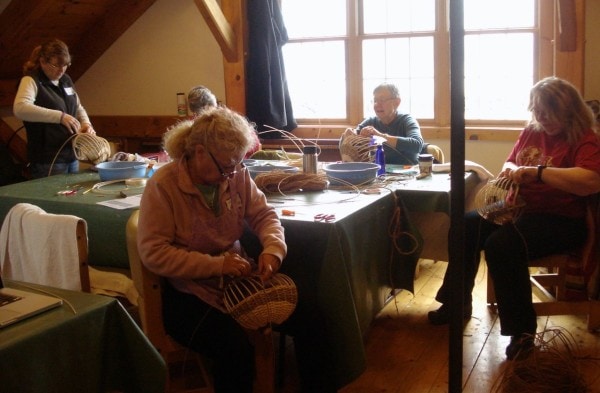 Event #1 takes place during the first weekend in October at the prestigious 9th Annual Fine Furnishings Show (find my antler basket artistry in Booth #3) at the Harley Davidson Museum in Milwaukee, WI.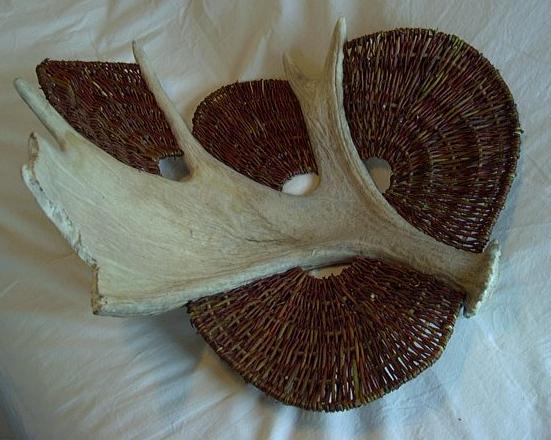 Then there are two chair seat weaving classes (rush and chair caning) and one antler basket class coming up in October and November at North House Folk School in Grand Marais, MN.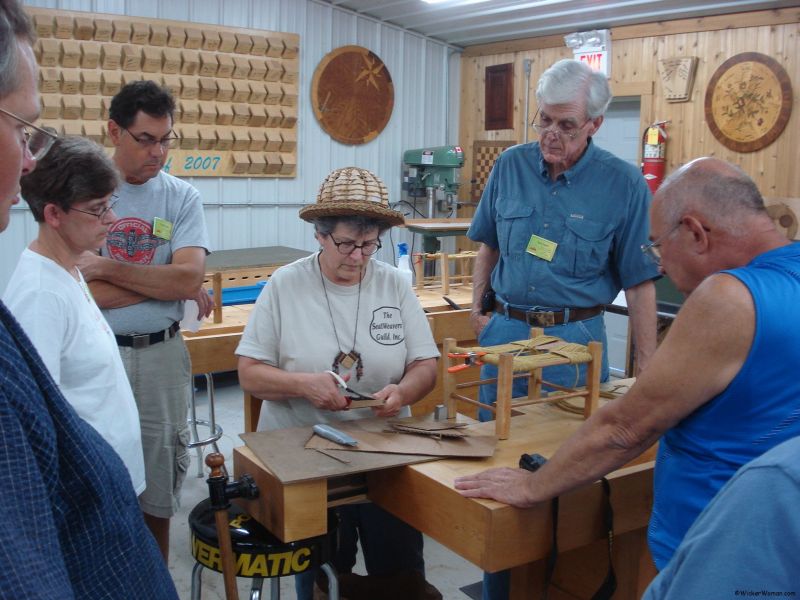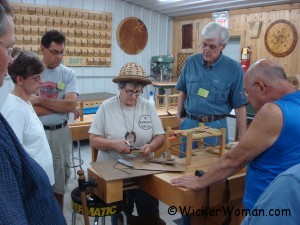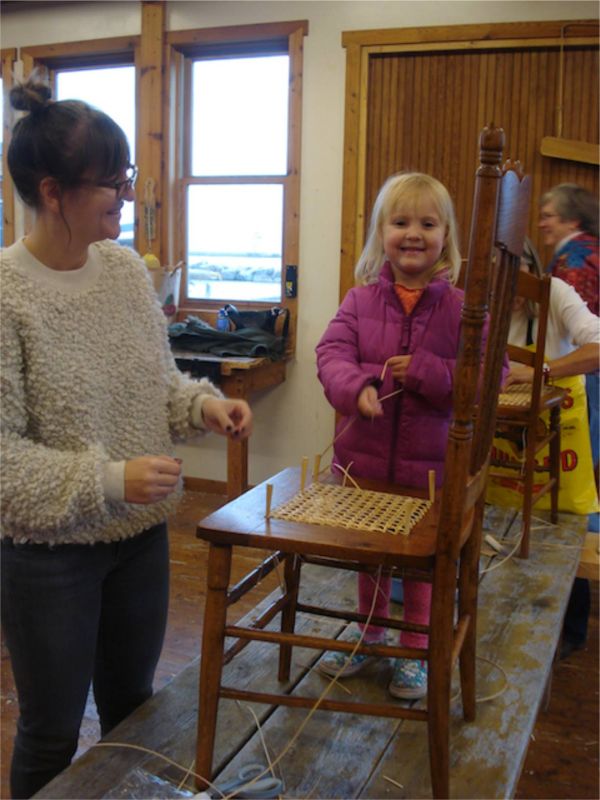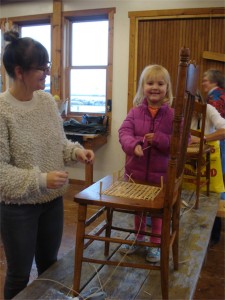 Register quickly to save your space for the fall 2014 North House Folk School classes and be sure to catch the Fine Furnishings Show in Milwaukee, WI in October, too!
Will be scheduling for 2015 too, so contact me to arrange on your calendar for next year!