Three of my antler basket sculptures are on exhibit and for sale at the 12th Annual Fabrications Textiles and Jewelry Show in Zumbrota, Minnesota from November 30 – December 31, 2015. 12th Annual Fabrications Textile Show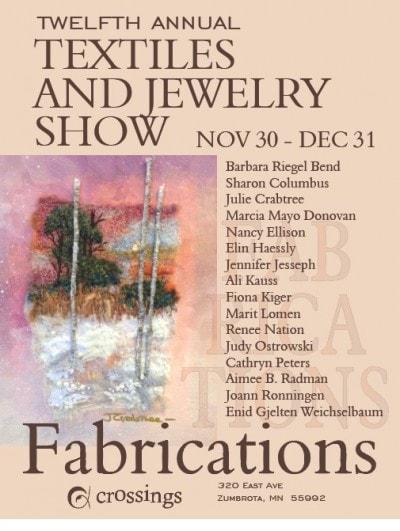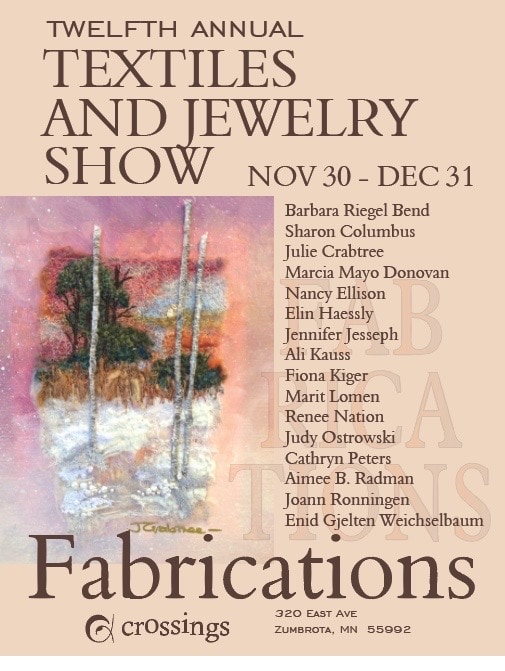 If you are in the southern Minnesota area, near Rochester, be sure to stop in for the Opening Reception on Saturday night, December 5th and meet the artists.
If you can't make the opening reception visit some other time during the month of December to see these lovely fabrics, textiles, jewelry and more fiber arts.
Several of the artists in this show are friends of mine and whom I've exhibited with in years past. Nice to be in such great company again!